Observation Date:
Monday, December 25, 2017
Occurrence Date:
Monday, December 25, 2017
Location Name or Route:
Far east side of Wedding Ring
Comments:
5 inches of higher density snow coupled with stronger wind has now created a slab over the early season faceted sugar snow that is obviously sensitive and active. The bed surface was the Thanksgiving glacier crust.
This avalanche released sometime early this morning as the storm was ending. It was quite a small slide but it definitely demonstrates what is going on. Also interesting was that the starting zone was under 35˚ in steepness by just a bit.
As we approached the avalanche on skis, the snow continually collapsed in fairly good sized "whumpfs" and shooting cracks. There are no doubt more north facing slopes out there that could easily be triggered by a person.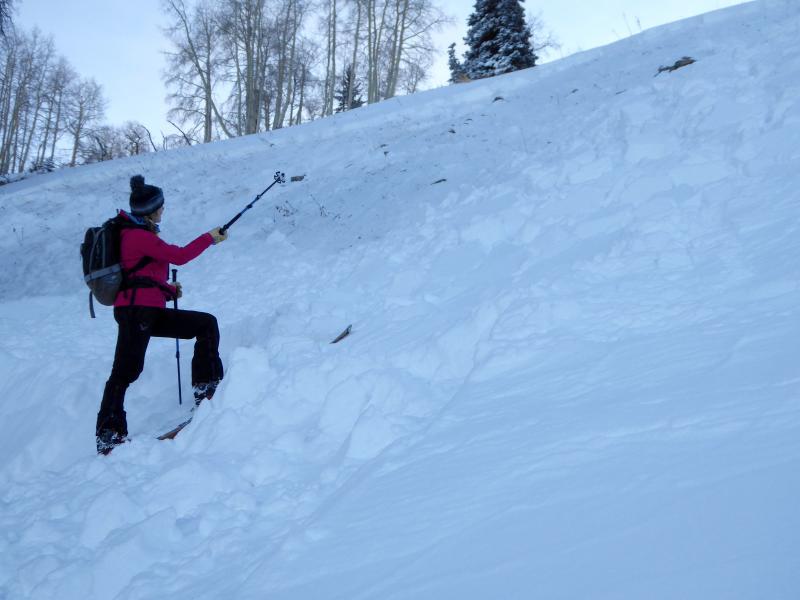 Comments:
Deepest part of the crown was 15".