Location Name or Route:
Wellsville Mountain Wilderness, Box Elder Peak
Weak Layer:
New Snow/Old Snow Interface
Comments:
Triggered small, manageable soft slabs near Box Elder Peak. They were not deep but propagated and released enough snow to carry a skier. There is a skier in the photo below.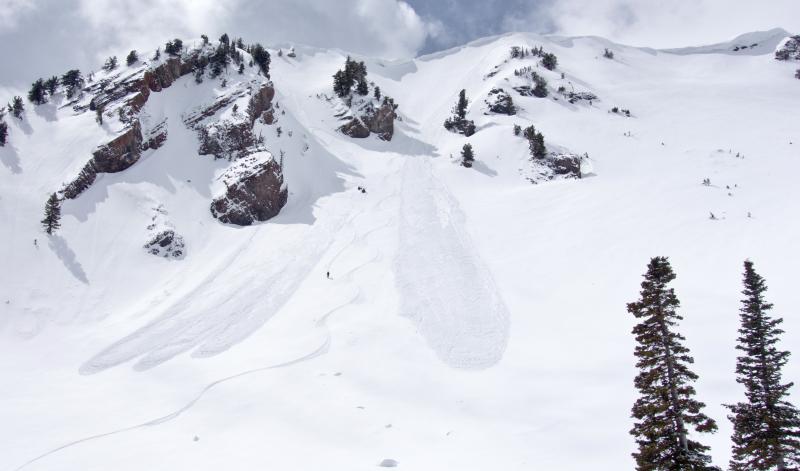 Comments:
Additionally, there were some monster sized cornices. This is the crack of one house sized cornice.
Comments:
Noticed numerous soft slab avalanches likely triggered by breaking cornices