Observation Date:
Friday, December 16, 2016
Occurrence Date:
Friday, December 16, 2016
Trigger: additional info:
Comments:
Full depth deep slab avalanche R4 D2. Partner dropped a small soft cornice onto a steep starting zone (~45+*) which triggered the new storm slab. This then stepped down to the mid-pack weak layer (guessing a buried NSF layer similar to that being seen in the Wasatch). Then stepped down again to the ground on what I am assuming is old buried weak snow (pre-Thanksgiving day storm, being a upper elevation steep rocky north facing chute, this is exactly where I would suspect there to be a more substantial layer of more developed basal facets then seen elsewhere). The majority of the chute was ~42*.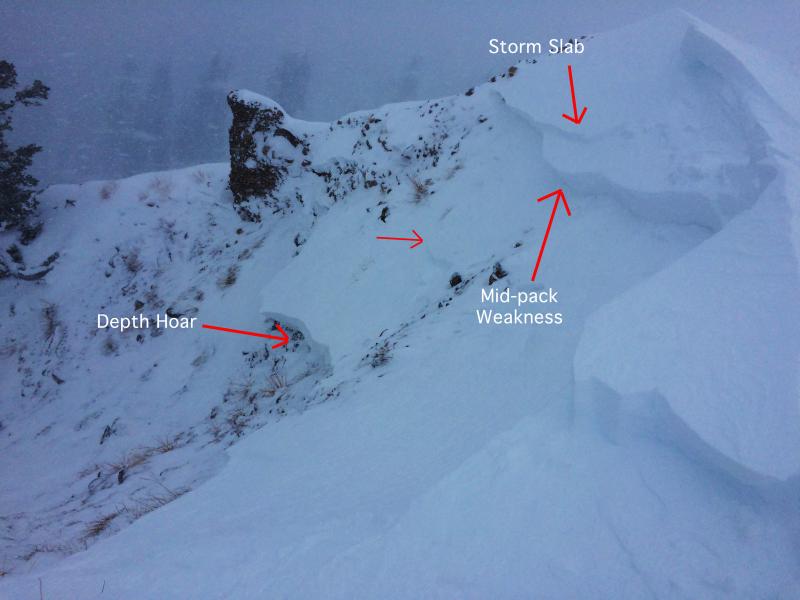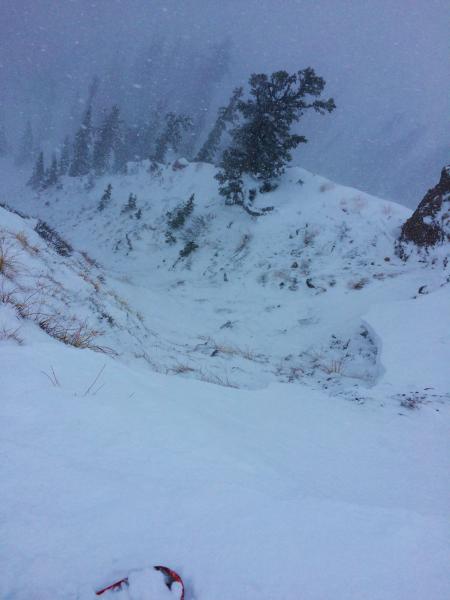 Comments:
Continuing down the ridge reveled that the next 4-5 chutes had gone through a natural cycle very recently. 2-3 of the chutes had just released, and the next 2 had some snow that had started to fill in again (possibly went last night or earlier in the day). I believe this shows similar areas in the Uintas are right on the tipping point of producing nasty full depth deep slab avalanches. All that is needed is a little more weight from additional snow, wind transport, cornice fall, or the delicate tap from a skier or rider.