Observer Name:
Craig Gordon/Dave Kikkert
Observation Date:
Thursday, December 15, 2016
Avalanche Date:
Thursday, December 15, 2016
Weak Layer:
New Snow/Old Snow Interface
Comments: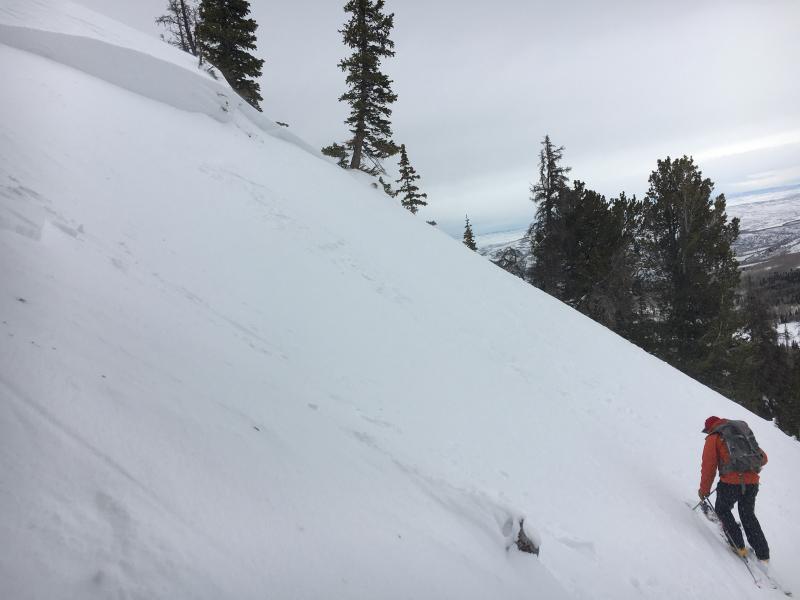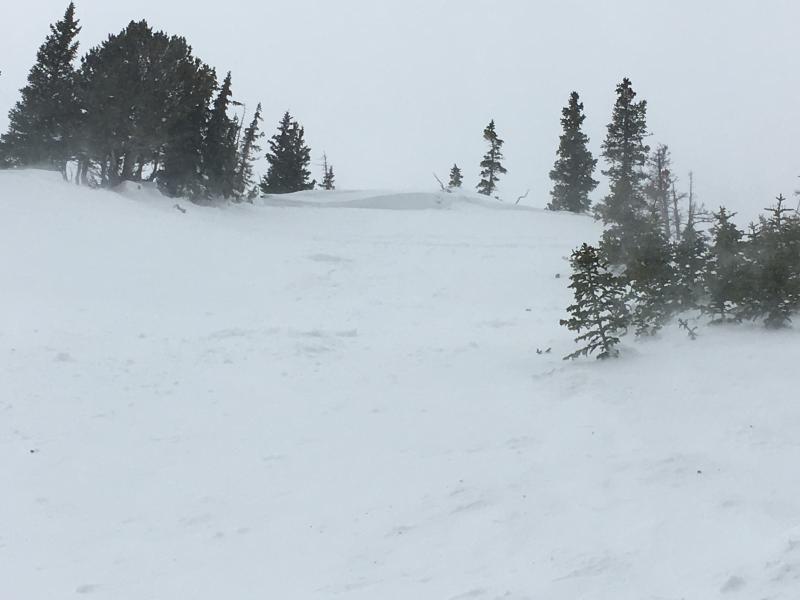 With a good thump, this fresh wind slab from yesterday was surprisingly connected, but didn't break into any old snow... which is good news. None-the-less, a slide this size could definitely ruin your day.
Comments: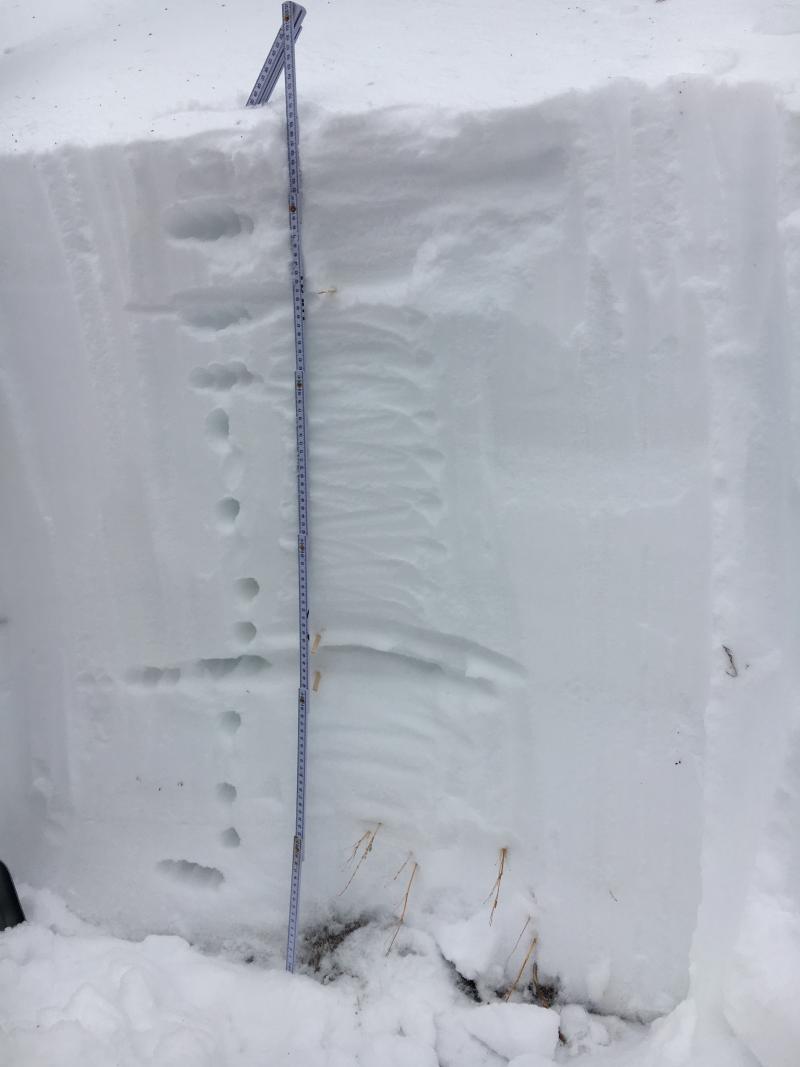 A good looking Uinta pack. Two tongue depressors are placed at last weeks new snow/old snow interface. The facets sandwiched in between are healing nicely. The third tongue depressor near the top of the pit is Wednesday's storm. We're definately headed in the right direction where the pack is deep. However, steep, rocky, shallow zones remain suspect.