Observer Name:
Jeremy Jensen..........and J.Watterson
Trigger: additional info:
Weak Layer:
New Snow/Old Snow Interface
Comments:
Possibly triggered by cornice fall but unsure. No human tracks in the area. Looks to have started about 50 ft wide propagating out to a few hundred feet wide a bit lower.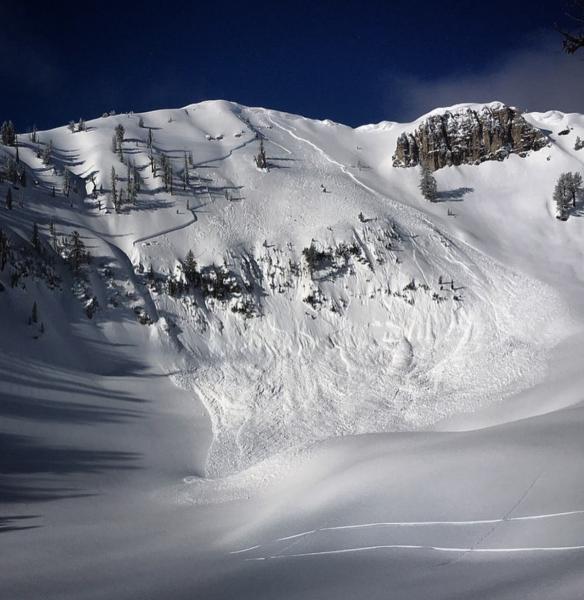 Comments:
These from J. Watterson, also from Saturday.......