Observation Date:
Wednesday, February 24, 2016
Avalanche Date:
Sunday, February 21, 2016
Trigger: additional info:
Unintentionally Triggered
Comments:
1. The uphill tracks on the right flank where one rider crossed the slope and found the weak spot and collapsed the slope. 2. This site has had numerous close calls and unfortunately a fatality last season. One of the real dangers here is the debris stops on the bench below and piles up quickly. 3. Only about three and half feet of snow at this location where shallow weak sugary snow develops. 4. This avalanched to the ground.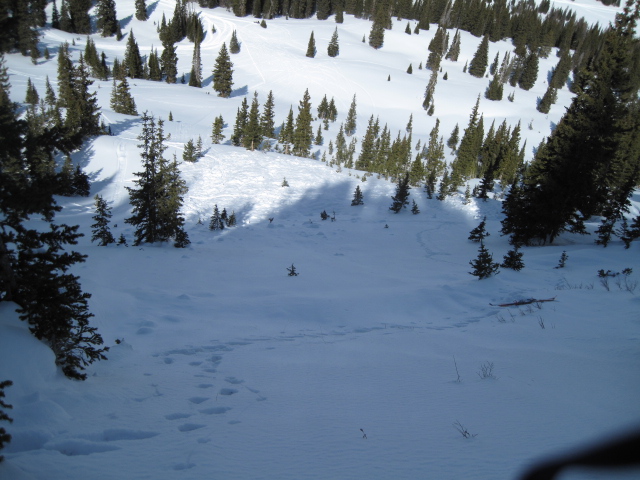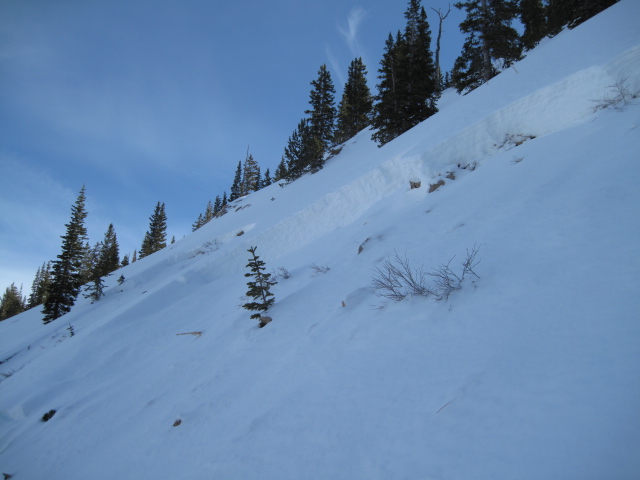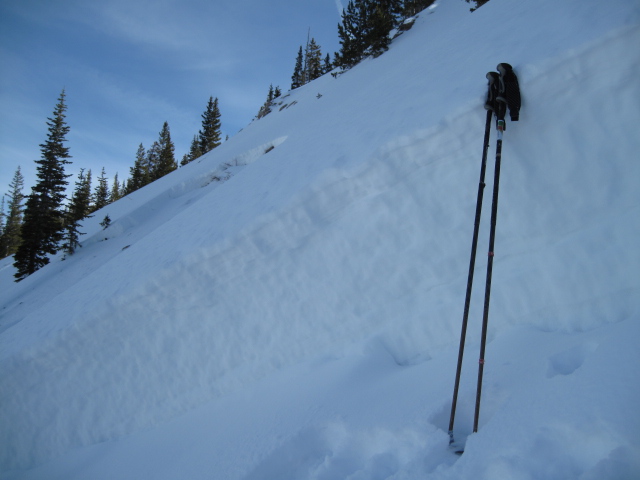 Comments:
1. A nice sun dog over the ridge. 2. This slope is on a northwest aspect around 10,000' and about 40 degrees in steepness. 3. It was a hard slab avalanche, with a 1 finger slab on top of still well developed facets at the ground interface.