Observation Date:
Monday, December 28, 2015
Avalanche Date:
Saturday, December 26, 2015
Weak Layer:
New Snow/Old Snow Interface
Comments: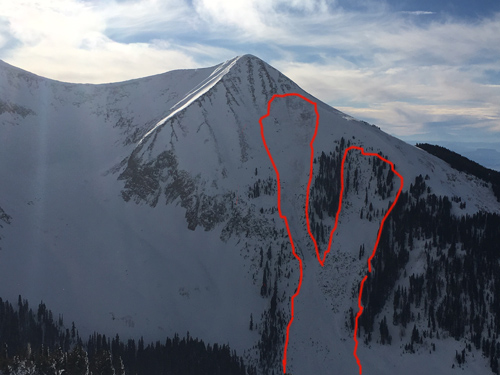 This report is for the slide to the observer's right. Slide on left ran full depth and is detailed in another report. One or the other is likely a sympathetic release. Slides likely ran during the storm on December 25 or during the wind event of Dec 26. Difficult to tell from a distance but slab on right was likely comprised of snow accumulated from several storms between Dec 18-25 running on the old snow surface that existed prior to the storm cycle.