Observation Date:
Thursday, December 24, 2015
Avalanche Date:
Thursday, December 24, 2015
Trigger: additional info:
Unintentionally Triggered
Comments:
Stupid!! I went up somewhat mid hill sidehilling fast, went across once, my friend went across on the way back. I went a little higher than him, saw three tracks along the bottom of this mountain. I looked up when exiting and the mountain was crumbling, I was going to pull my Avalanche airbag, but opted to hit the gas and try to escape it. I kept going looking back and turned down hill because the slide was growing in front of me and I figured I had enough runout room which I did. Could not believe what I saw once I turned around. I don't think it would have been survivable.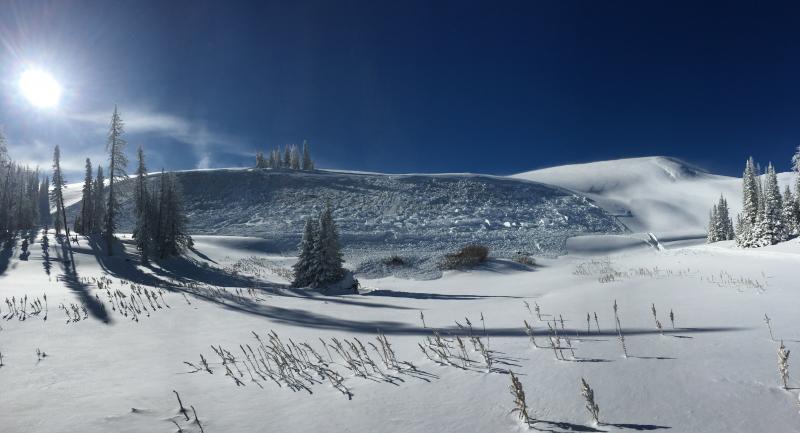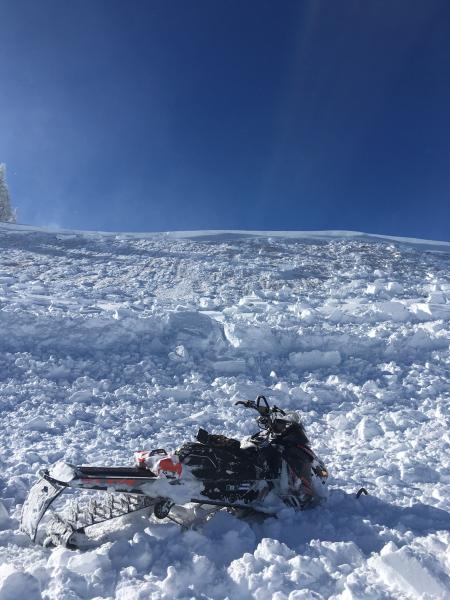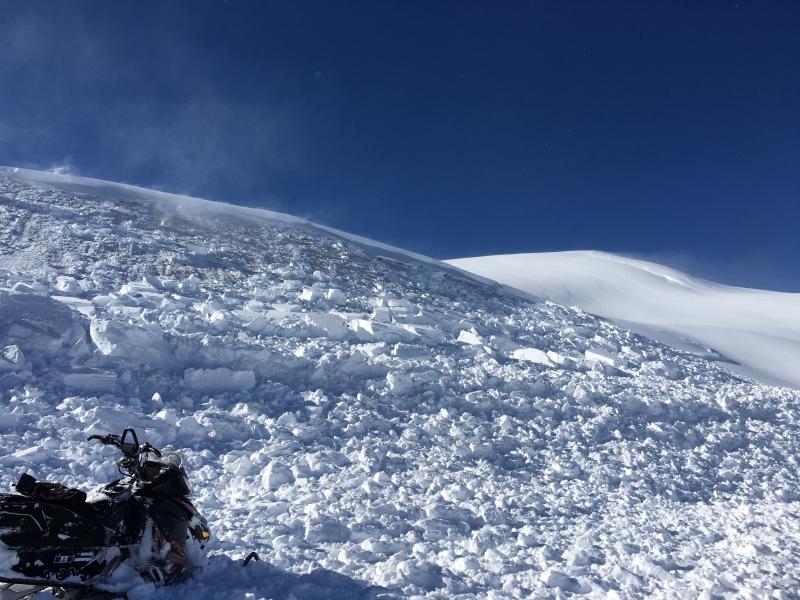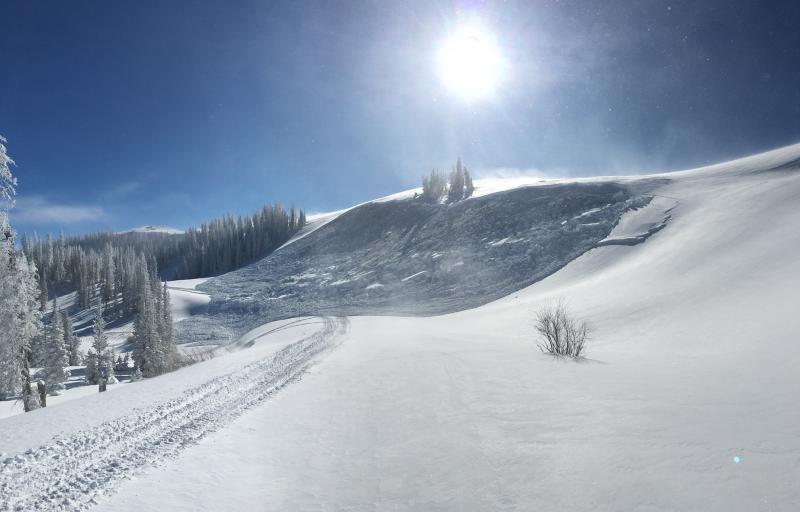 Comments:
FORECASTER COMMENT-
Huge thanks Rob for reporting this. Information like this helps us issue more accurate advisories, ultimately saving lives!
And good on ya for keeping cool under, what must've been a pretty stressful moment.