Weak Layer:
New Snow/Old Snow Interface
Comments:
This is a stream bank next to the road, the slide is on the other side from the road. This was not the only slide, There were four others along this section of road. The rest were located off of the ridge and varied in size, all were naturals, most were in the treed portion of the ridge at various elevations. At Electric Lake bowl there was from two feet of new snow to just over 3 feet. The upper foot was light density snow as you can see in the picture.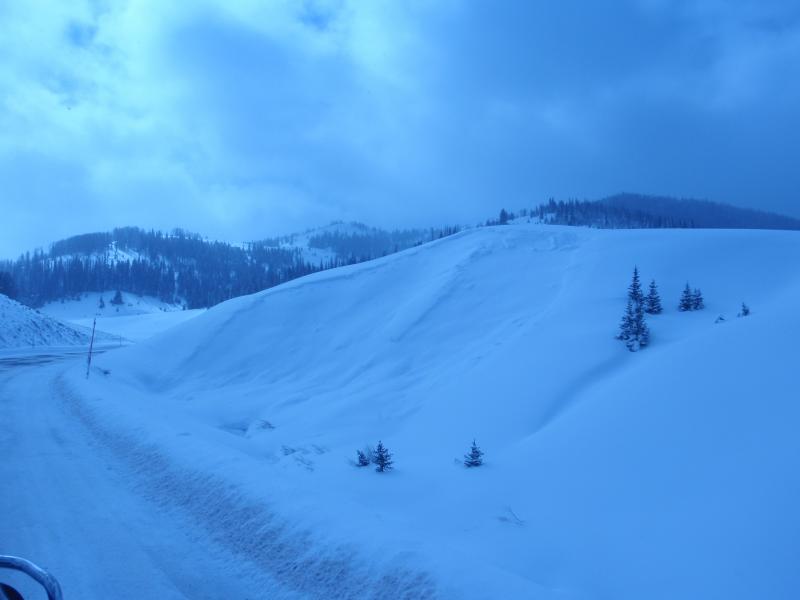 Comments:
This slide happened during the storm yesterday.