Observation Date:
Sunday, February 16, 2014
Avalanche Date:
Sunday, February 16, 2014
Location Name or Route:
East facing Arrowhead into Trailer Court Canyon
Comments:
Lots of wind loading onto east slopes today which produced fairly widespread class 1 natural avalanches involving mostly just new snow. However, there was this natural avalanche that broke deep into old snow early this morning. Being at 8000 feet, the warm temperatures may have contributed to the instability but it mostly looked like the wind loading was the biggest contributor.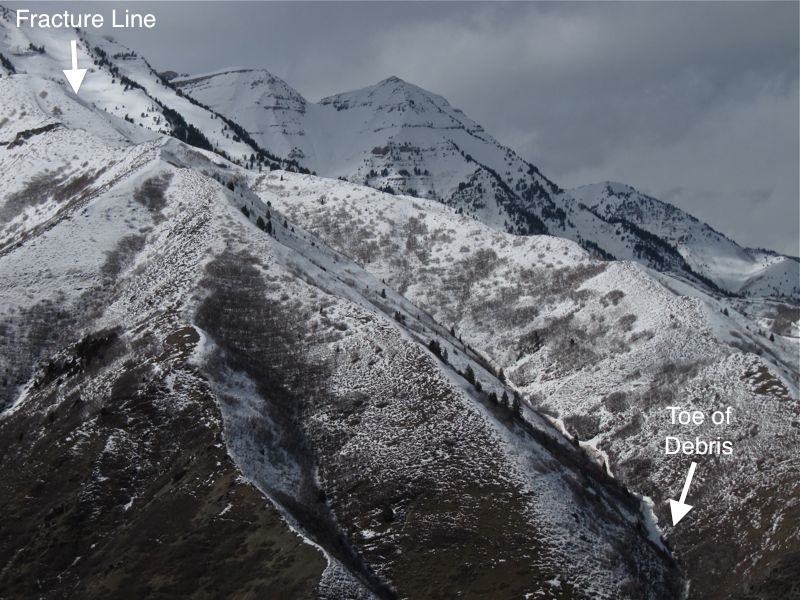 Comments:
The 200' wide crown face was 3' to 6' deep.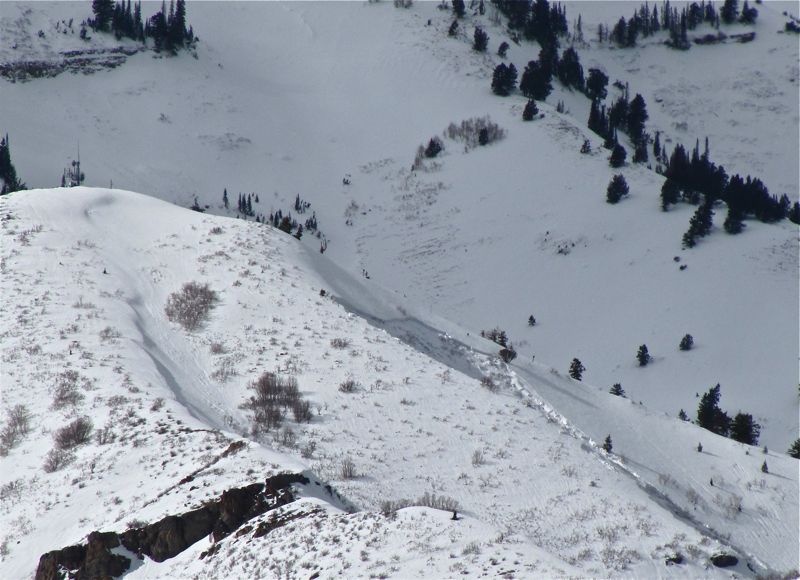 Comments:
The avalanche ran to right around the 6000' foot level, a 2000' descent churning the debris into a wet mass.