Observer Name
Grainger
Observation Date
Avalanche Date
Region
Salt Lake » Little Cottonwood Canyon
Location Name or Route
Little Cottonwood Canyon
Elevation
10,700'
Aspect
South
Slope Angle
40°
Trigger
Skier
Avalanche Type
Soft Slab
Avalanche Problem
Wind Drifted Snow
Weak Layer
Density Change
Comments
The avalanche problems and sensitivity have evolved quickly over the last 36 hours and evidence of 3 problems is present in upper LCC.
Pic. 1- Gusty Southwesterly-switching-to-Northwesterly winds accompanied yesterday morning's frontal passage and currently light-moderate Northerly winds are present on ridgetops. These stiffened the storm snow into slabs that today are easily triggered 2-10" deep on exposed features on south-->east aspects. Small (D1) but long-running, these could potentially be hazardous to humans underneath as they pick up volume. Some of these pieces ran over 1,500' vertical.
Pic. 2 & 3- *I'm sure other observers will get better, closer photos of these Hogum Hoback and Red Pine Lake Shot slides.* Yesterday's initial heavy snow, SW wind, and graupel pooling contributed to a late-morning natural storm slab cycle. Though mostly <1 ft. deep, these slabs propagated widely in the alpine under cliff bands and on the lee side of ridges. The Hogum Hogback piece spanned nearly the entire east side of the Hogback from what I could see.
Pic. 4- Direct sun quickly effected the surface stellars and wet loose activity was already covering the morning's skin track by 11:00 AM. I anticipate many south aspects up to ~10,000' getting worked by wet loose throughout the remainder of the day.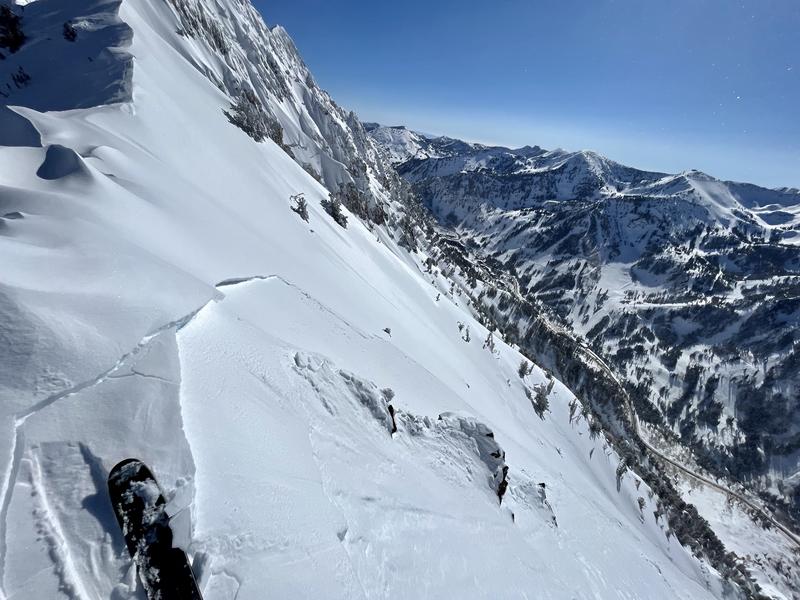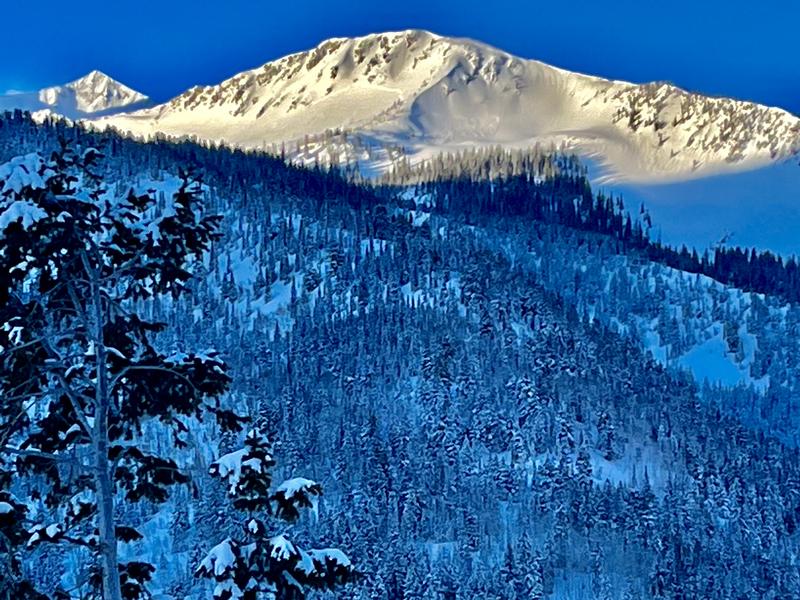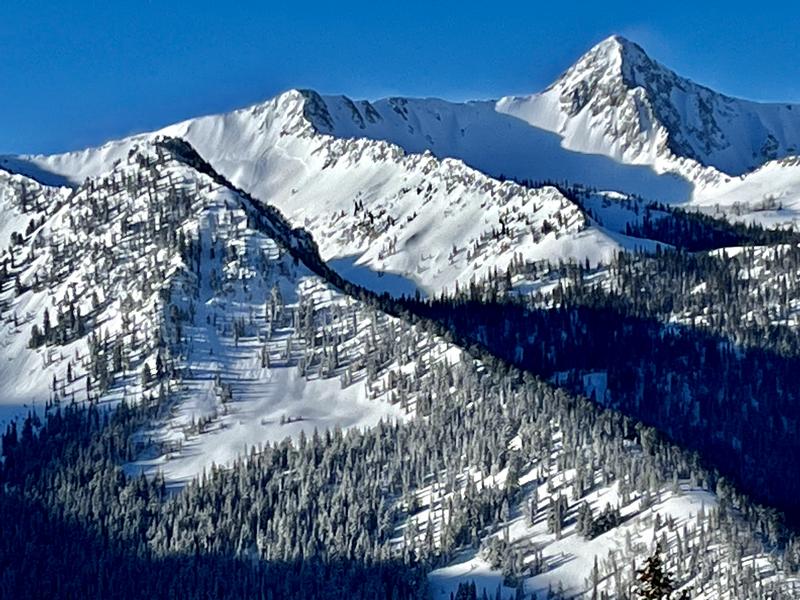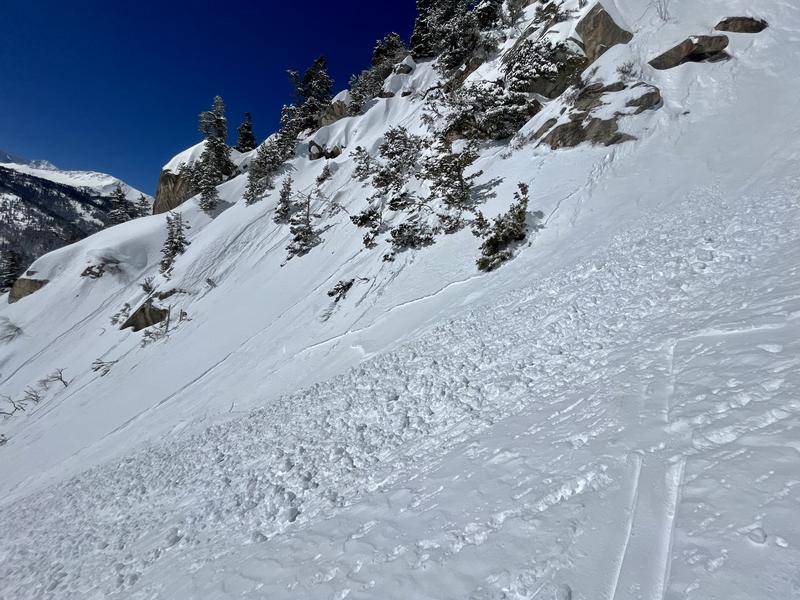 Coordinates