Observer Name
Pete
Observation Date
Avalanche Date
Region
Mt Nebo
Location Name or Route
Mt. Nebo, Peak 9122, Willow Creek Trailhead
Elevation
9,000'
Aspect
North
Trigger
Unknown
Depth
unknown
Width
Unknown
Comments
We tried to do a hike near Mt. Nebo from the Willow Creek Trailhead on April 21.  At mile ~2.2 (from the sharp right turn near the substation) the road was blocked by a large amount of avalanche debris.  The debris was at least a few weeks old as there was little to no snow on top of the debris.  In the places where the debris was free of tree carnage the snow was quite dirty.  The debris had full trees to about 16" in diameter.
Hiking up about 200' vertical from the start of the debris (6450') we could see a more of the slide path.  At this point we were at a bend in the flow when the slide reached the bottom of the slope and it had to turn into the main drainage the road goes up.  The slope above was stripped of all vegetation.  It was difficult to see the exact starting zone, but I estimate near the summit of Peak 9122, which is treeless.
Dimensions of the slide were difficult to estimate, but the debris pile was a couple hundred feet wide as it spread out on the lower angle slope at the bottom.  The depth of the debris was about 20' in places by my estimate.  The attached image looking down valley has my girlfriend in the lower right for scale.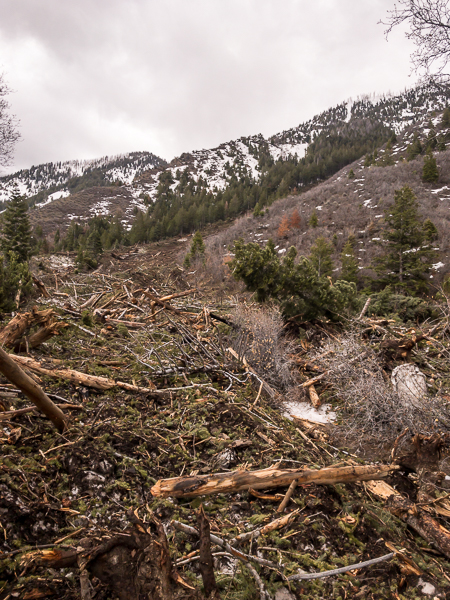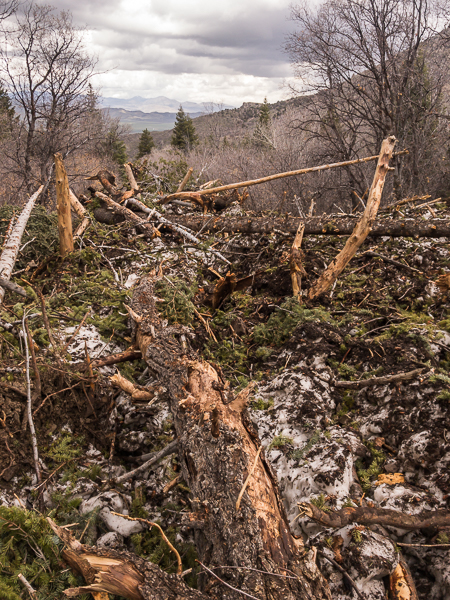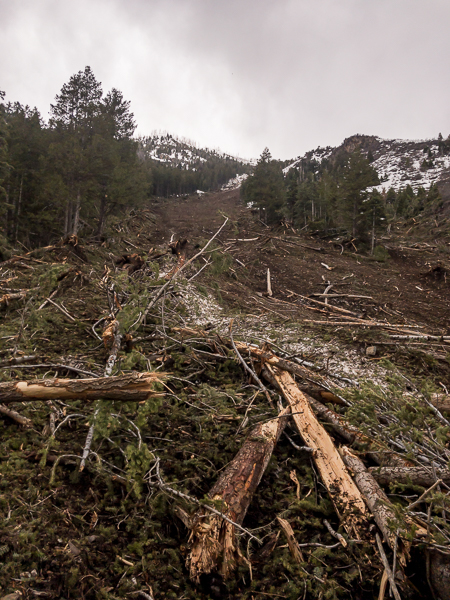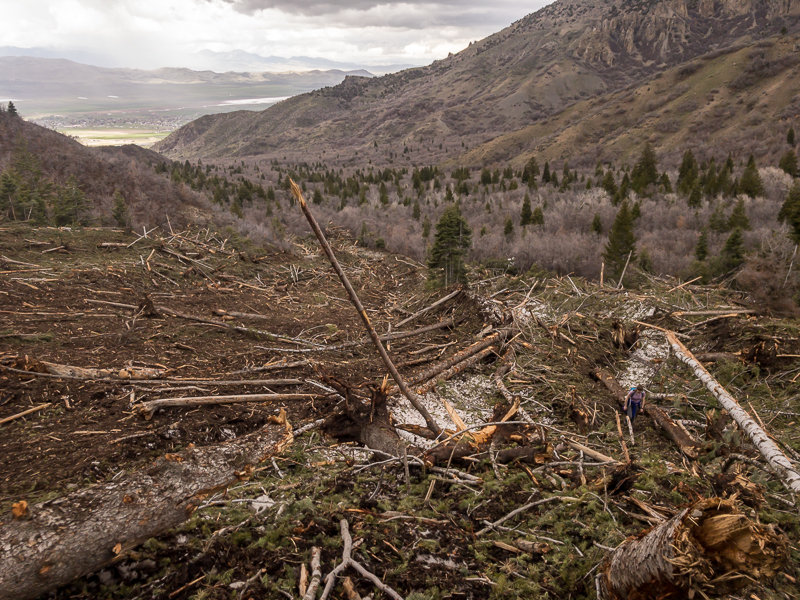 Coordinates