Observer Name
JR
Observation Date
Avalanche Date
Region
Emma Ridges
Location Name or Route
Emma #3
Elevation
9,700'
Aspect
South
Trigger
Skier
Depth
12"
Width
20'
Comments
It was about 6:45pm when we started skiing, and we had seen signs that the blower powder from the storm had gotten some sun exposure this afternoon. We saw no signs of instability on the skin track, but the snow was damp at the bottom and had consolidated a good amount at the top. I was the fourth skier out of four to ski the first section of Emma's #3 along Emma's Ridge.
My three partners had come to a stop after skiing the first section to regroup. I skied to them and came to a stop right in the middle of where one of my other partners had cut accross (to the right of the group). I basically stopped in a pushing motion through my partners tracks. This triggered a sluff about 20-25 feet wide between the new snow and old snow at my feet. Half of the sluff came to a stop after about 20 feet at a tree, but the other half ran in between two trees for what appeared to be a couple hundred feet. 
Nobody was caught or carried, but it is a good indication that there isn't great cohesion between the new snow and the old snow yet on terrain with these characteristics.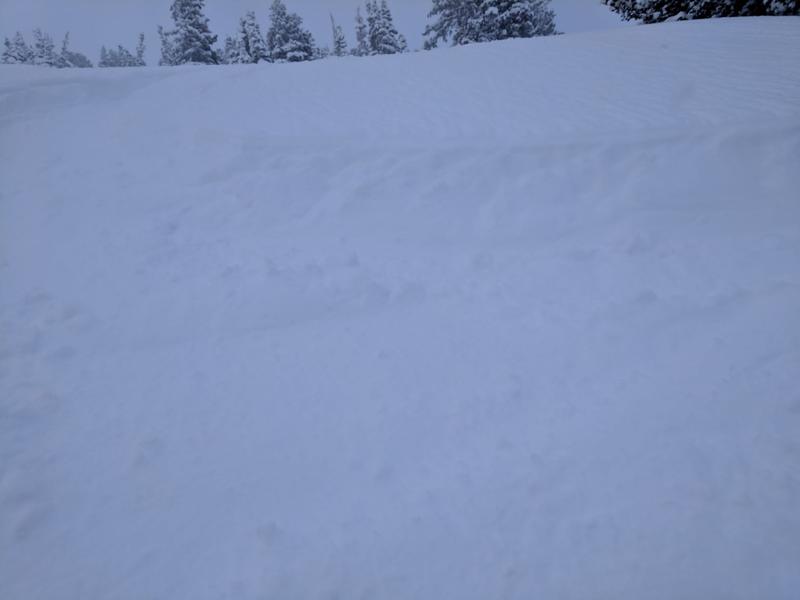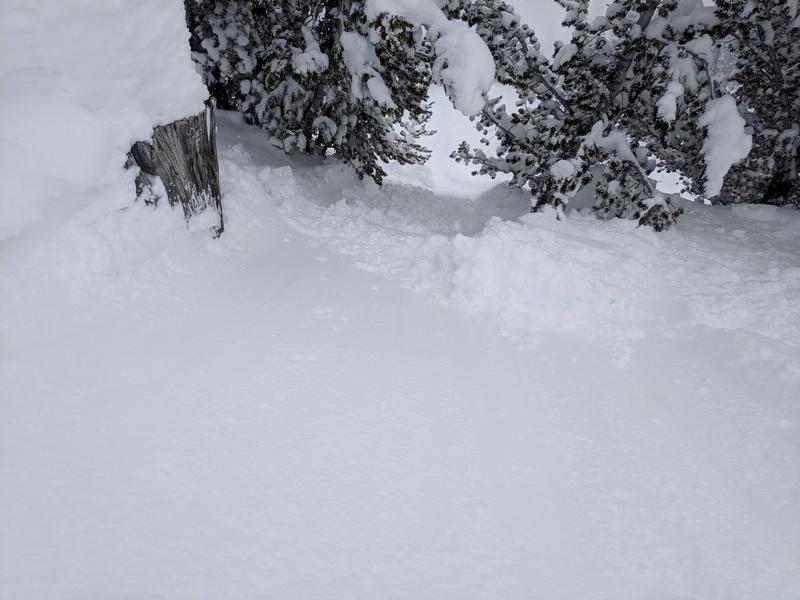 Coordinates