Observer Name
Bruce Engelhard
Observation Date
Sunday, November 25, 2018
Avalanche Date
Saturday, November 24, 2018
Region
Brighton Perimeter
Location Name or Route
Brighton Perimeter/Point Supreme
Elevation
9,900'
Aspect
Northwest
Slope Angle
Unknown
Trigger
Natural
Avalanche Type
Soft Slab
Avalanche Problem
Persistent Weak Layer
Weak Layer
Facets
Depth
22"
Width
150'
Comments
Snow pit (first photo) dug on left flank of slide where the slope angle prevented it from running, but the slope was "spider-webbed" with stress cracks (see second photo); HS: 93 cm, with 1.5 mm facet weak layer directly above a .5cm pencil minus crust, and this crust was disintegrating. NW, 33 degrees, 9885 feet. CT16 x 2 below crust; ECTP17 above crust; Third photo: DH in pit; Fourth photo Slide on North Facing Pioneer Ridge into summer trail, and pit dug on the left flank;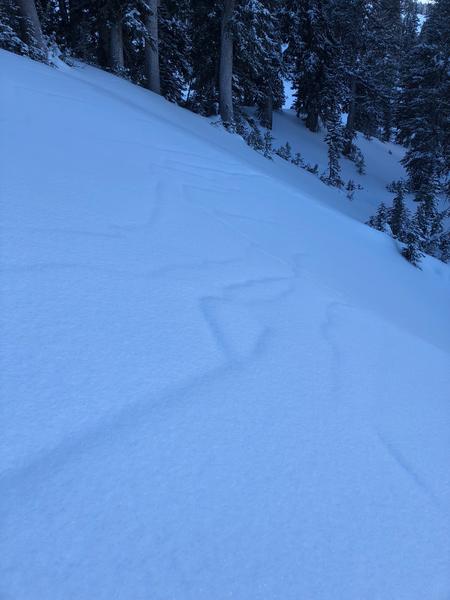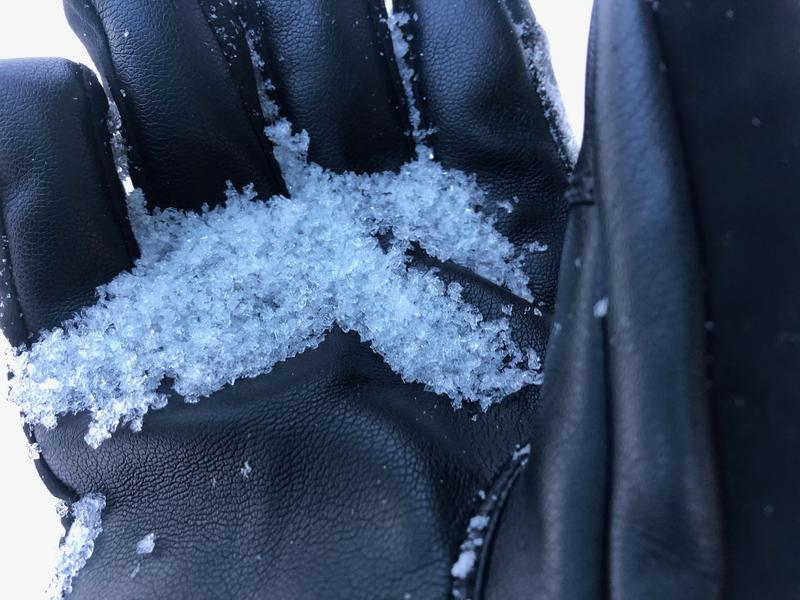 Comments
Widespread natural activity with what appeared to be two major avalanche cycles during the storm. In Tuscarora, Pioneer Bowl, and Martha's Bowl these slides appeared to occur during the high PI rates in the middle of the storm. While, many of the other slides depicted below appeared to run at around 0600 on Saturday. In these slides there was at least 10cm of lighter density snow on the bed surfaces. Of note, in 35 years of touring in this area, I have always suspected the possibility of a slide coming down on the Catherines Summer Trail just past the Dog Lake Chutes in the steep WSW through NW area before Martha's Bowl, but this is the first time I have ever seen it natural to this extent (see fifth photo); Sixth photo steep north facing chutes on Lake Mary Summer Trail; Seventh photo: Pioneer Bowl Natural that went from steep cliff lines on rider's left of V-Tree to the North Ridge; Eighth photo: Martha's Bowl, wall to wall; Ninth photo: Rocky Points; Tenth photo: Point Supreme on same slope where the accident occurred last season; Eleventh photo: Tuscarora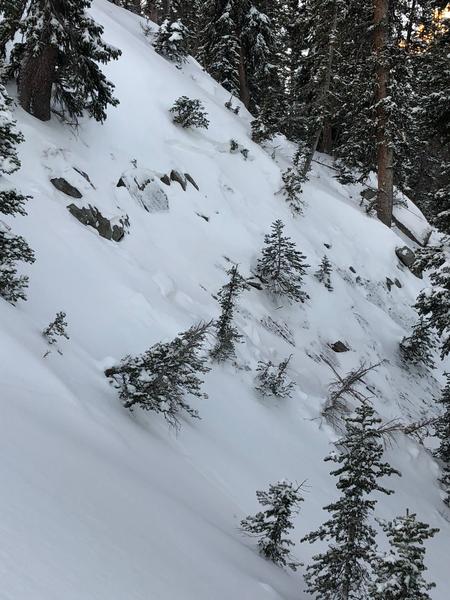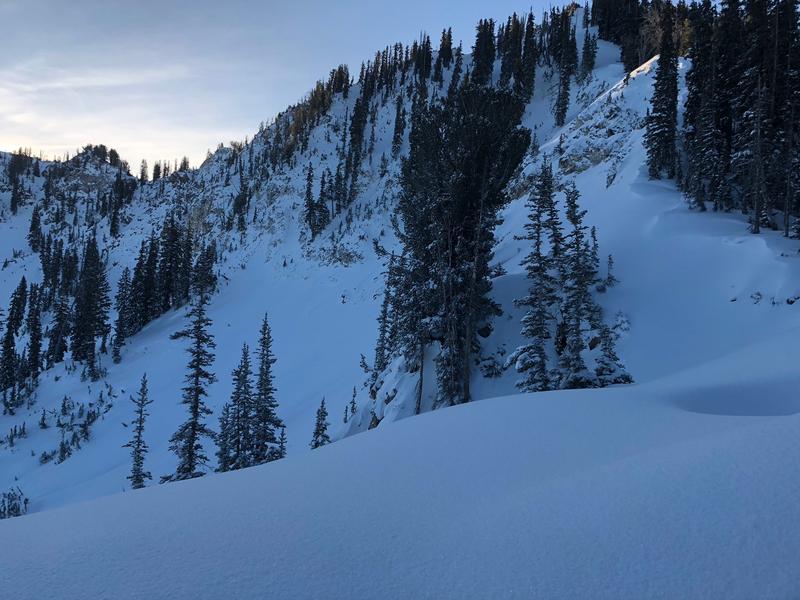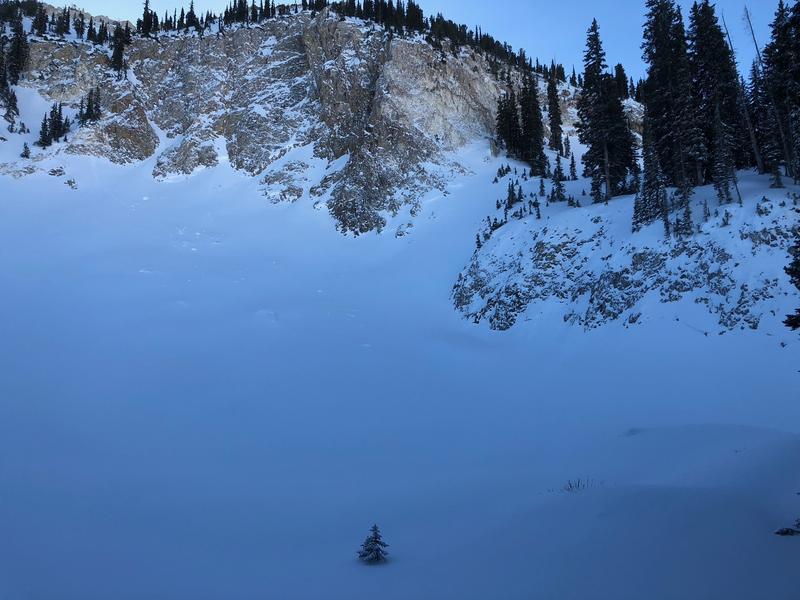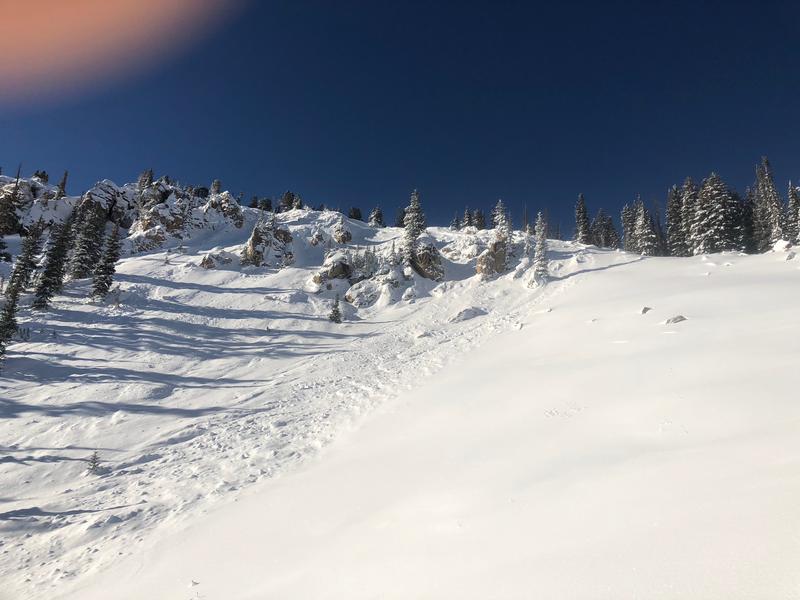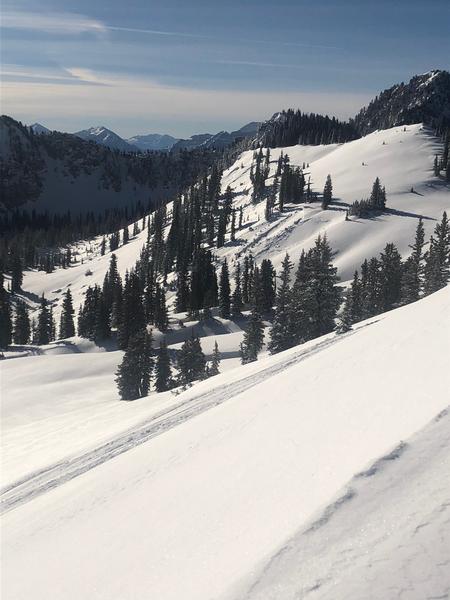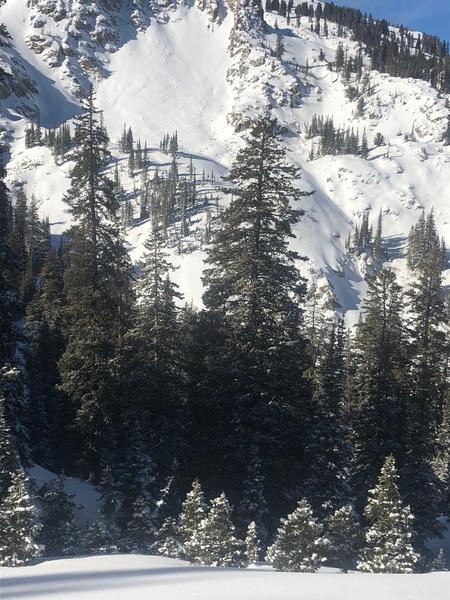 Comments
Widespread collapsing with shooting cracks throughout the day on all kinds of slopes with various slope angles and all of these aspects: SE, E, NE, N, NW, W and WSW. It appeared that any slope with angles greater than 33 degrees either naturaled or at least "spider-webbed" with stress cracks.