Observer Name
Kobernik-Meisenheimer
Observation Date
Avalanche Date
Region
Eliza Fork
Location Name or Route
Eliza Fork of Cedar Creek
Elevation
10300
Aspect
Northeast
Trigger
Skier
Trigger: additional info
Intentionally Triggered
Avalanche Type
Soft Slab
Avalanche Problem
Persistent Weak Layer
Weak Layer
Facets
Depth
3'
Width
600
Vertical
900
Comments
My partner and I found a cornice that we could safely cut off and drop onto a slope below to see if it would avalanche.  It produced a very large avalanche failing in the weak faceted snow near the ground.  This confirms my suspicions over the last few weeks that our buried weak snow is still very much capable of producing dangerous avalanches.
It should go without saying that it was obvious that no people were in the canyon below us.
There were actually two avalanches.  One that the cornice drop triggered and another larger one which was triggered sympathetically in the next path to the west.
Photos below:  Corniced Ridgeline and initial slide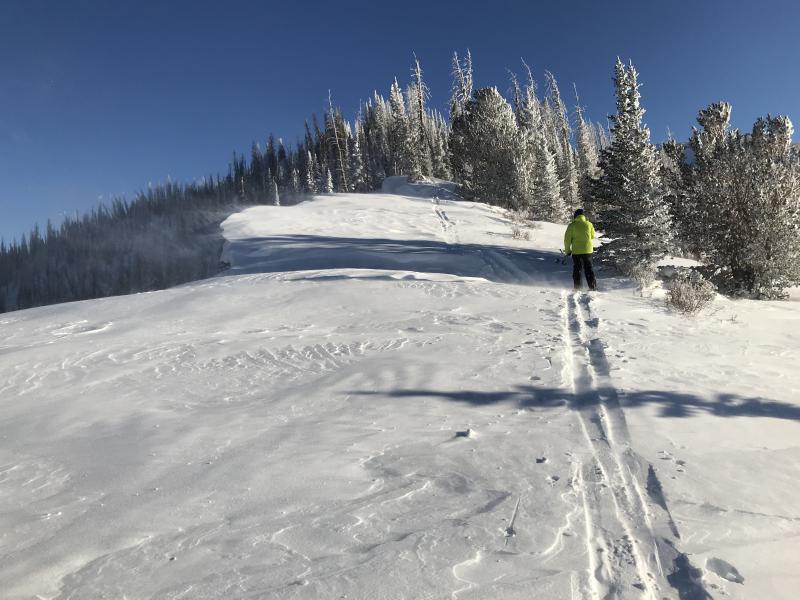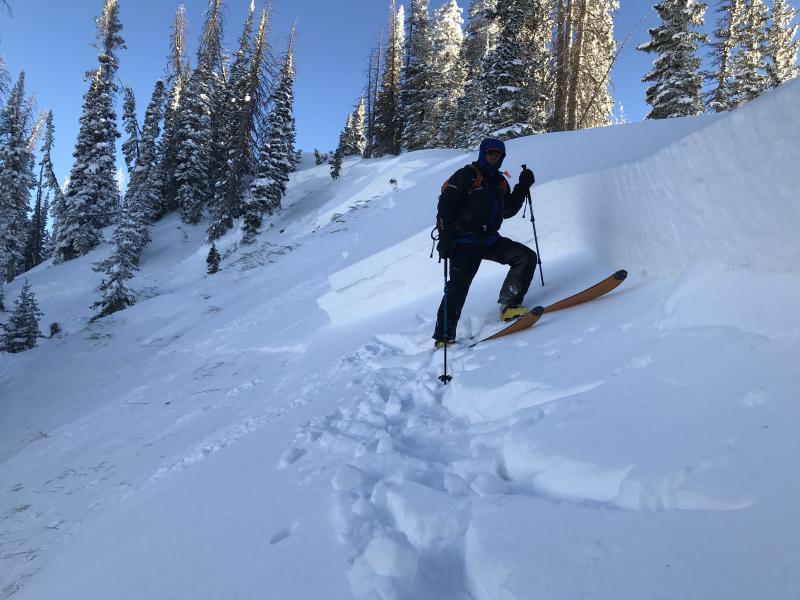 Comments
Photos below of the larger sympathetically released slide.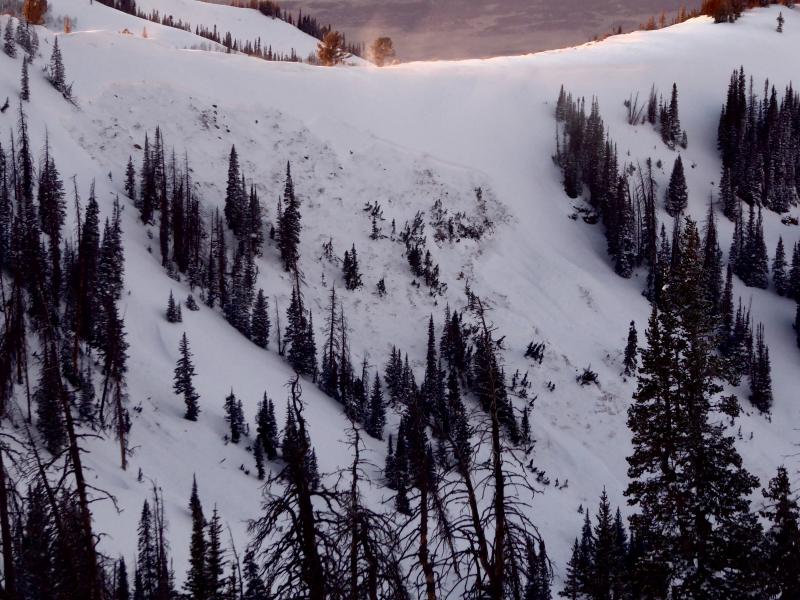 Video
Coordinates