Observer Name
Eric and Amy Flygare
Observation Date
Saturday, February 4, 2017
Avalanche Date
Region
Cowley Canyon
Location Name or Route
Cowley Canyon
Elevation
6200
Aspect
East
Trigger
Natural
Avalanche Type
Wet Loose
Width
100
Vertical
300
Comments
We noticed this series of wet slides this morning on our way up Cowley Canyon.  This was just about a quarter of a mile past the Camp Lomia Lodge.  We were pretty impressed by the amount of debris that piled up in not much vert of sliding snow.  The avalanche made it just about to the snowmobile trail, but stopped before it became a problem for anyone.  Definitely gave us a good heads up for the day. 
We ended up riding in the Logan Peak area and found surprisingly good riding conditions in sheltered terrain.  The wind had done some severe damage on many slopes. Even some heavily wooded slopes had a significant amount of wind damage and debris blown out of the surrounding trees.  If you could find slopes that weren't scoured from the wind, the 6 inches of new snow was nice and creamy.  When we left for home at around 1:00 the snow surface was still cold and dry. 
We did not find any significant signs of avalanches anywhere we rode.  We tested many slopes on all aspects on the northern half of the compass and only had one small 6 foot pocket pull out on a 45 degree west facing wind loaded slope around 8200.  The 10 inch slab only traveled a short distance and stopped without propagating onto other slopes.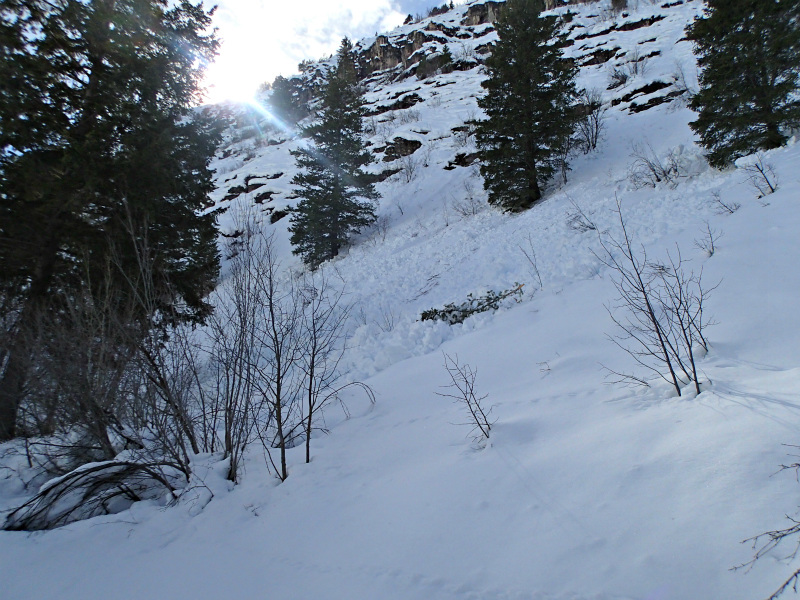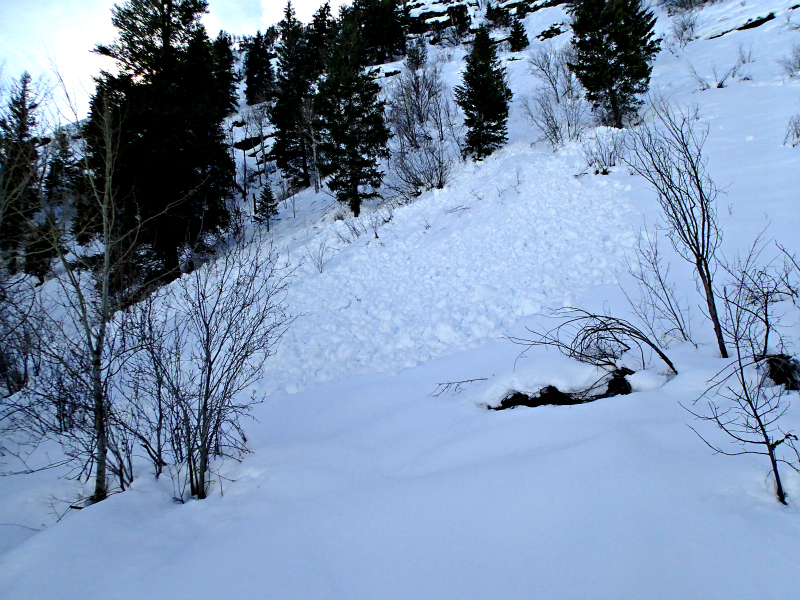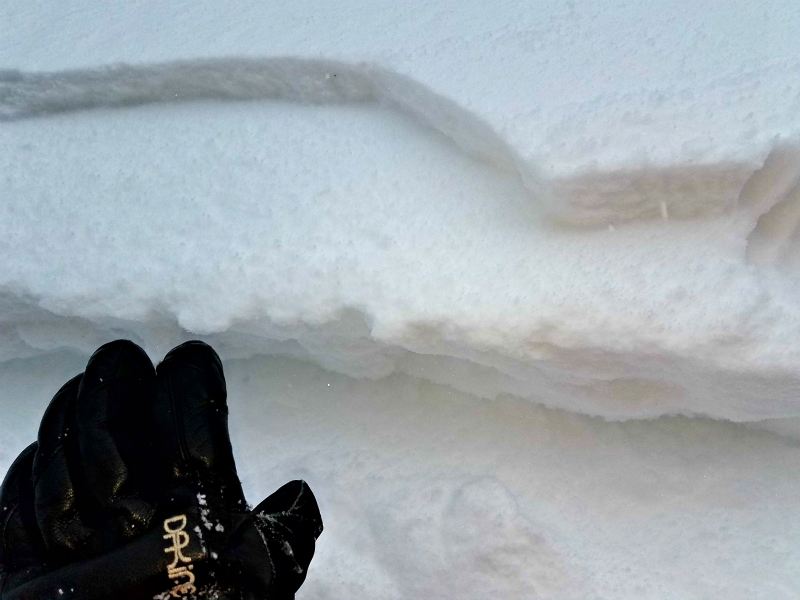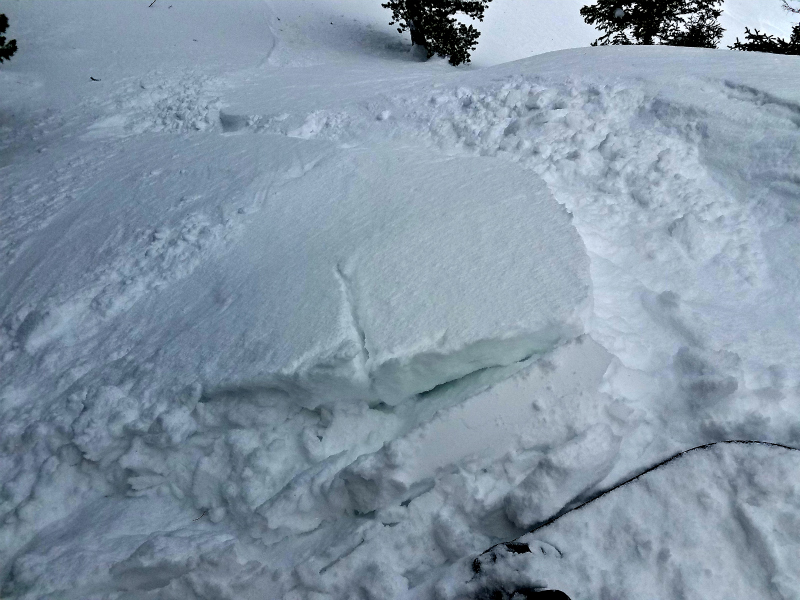 Coordinates