Observer Name
Hardesty/Wewer
Observation Date
Thursday, January 12, 2017
Avalanche Date
Wednesday, January 11, 2017
Region
Ogden
Location Name or Route
Cutler Ridge
Trigger
Natural
Comments
Excellent avalanche viewing today on Cutler Ridge.  Based on information from parties that were in the area on Wednesday afternoon, most of these natural avalanches likely occurred during a period of intense precipitation between 3 and 5pm Wednesday.
Natural avalanches were widespread below about 7500' on all aspects (North, East, Southeast), on varying slope angles.  The majority of the avalanches slid on weak faceted snow just above the December 16th rain crust.  Most of the crowns appeared to be 2-3' in depth, with the largest crowns at 4-5' in heavily windloaded areas.  Several slides were at least a couple hundred feet wide, running several hundred vertical feet.  Powder cloud and debris remains were visible on the uphill sides of trees, 6 or more feet high.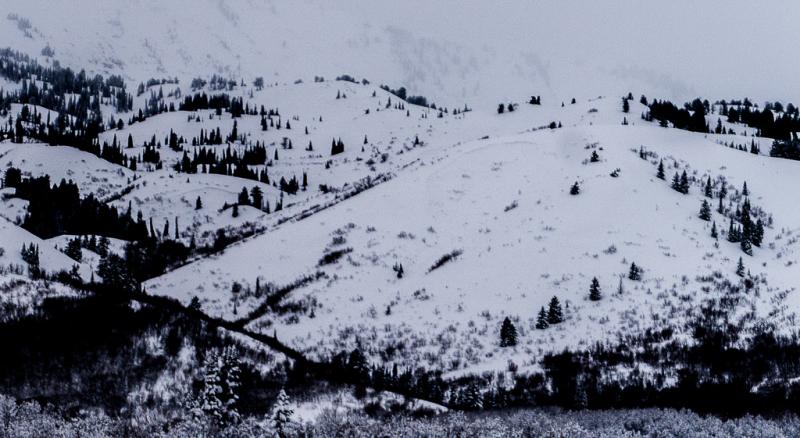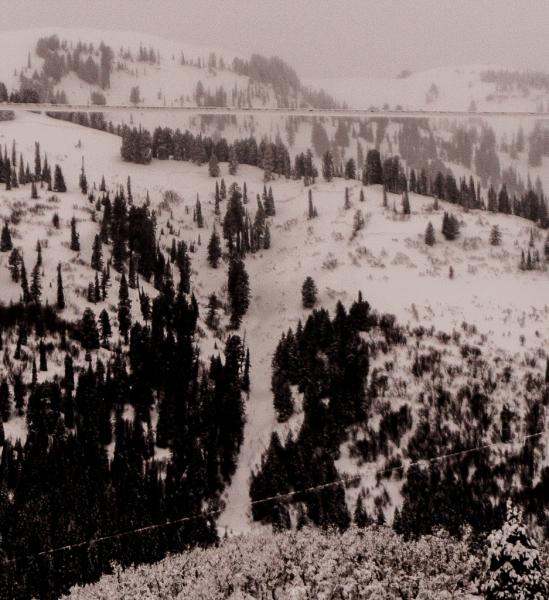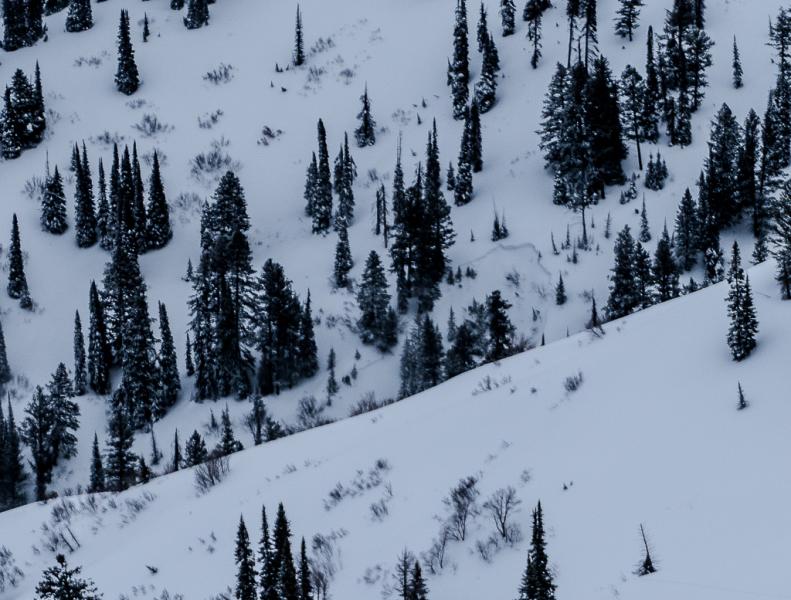 Comments
The map location shown below is of this particularly large slide just north of the "Birthday Bowls".  Photos below are of this slide.  Maximum crown depth was measured at 4-5 feet.  The bed surface was the vary hard, icy rain crust from 12/16.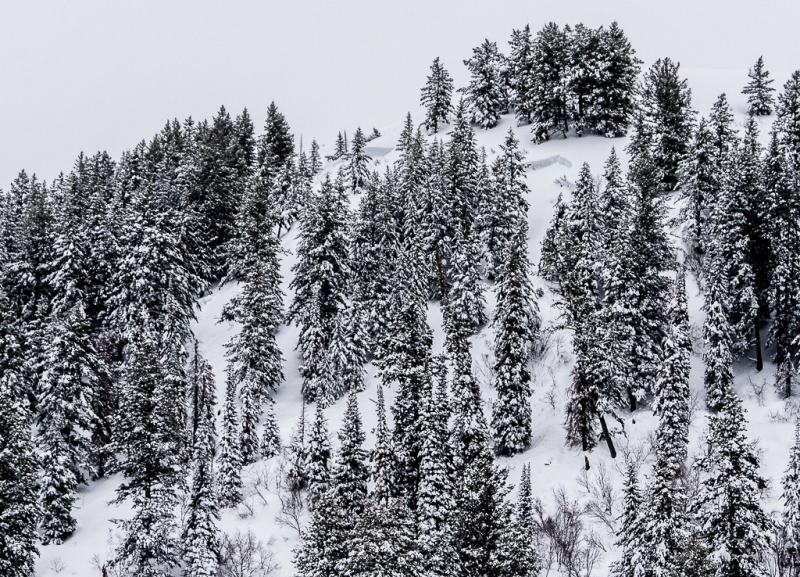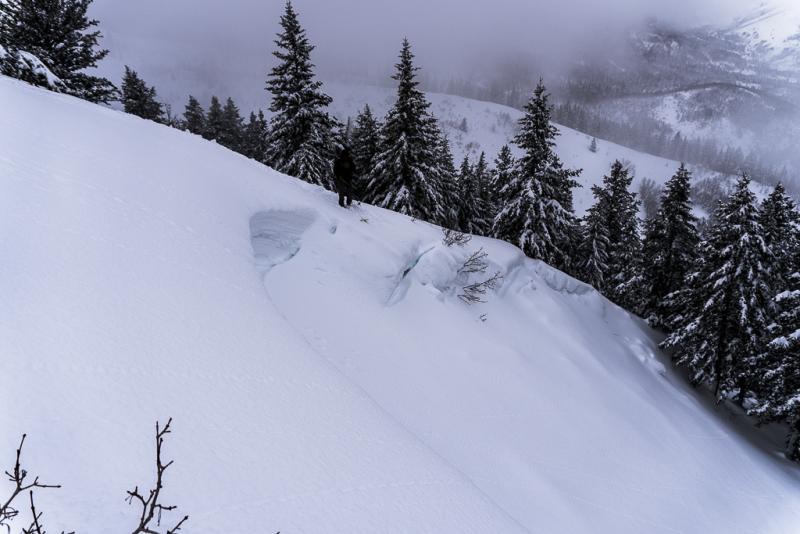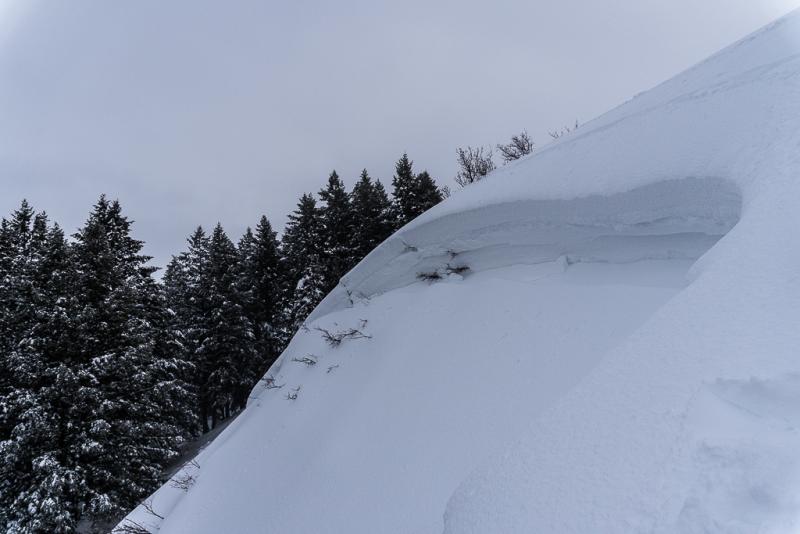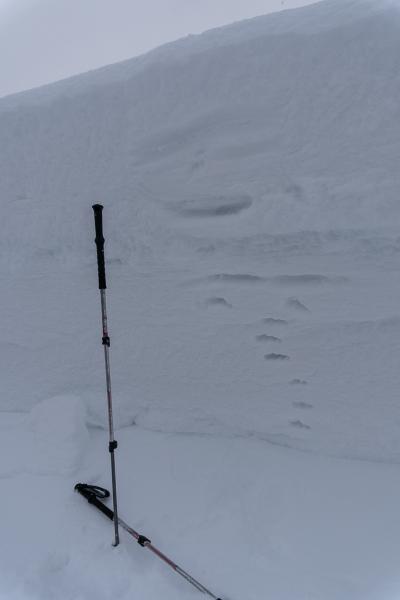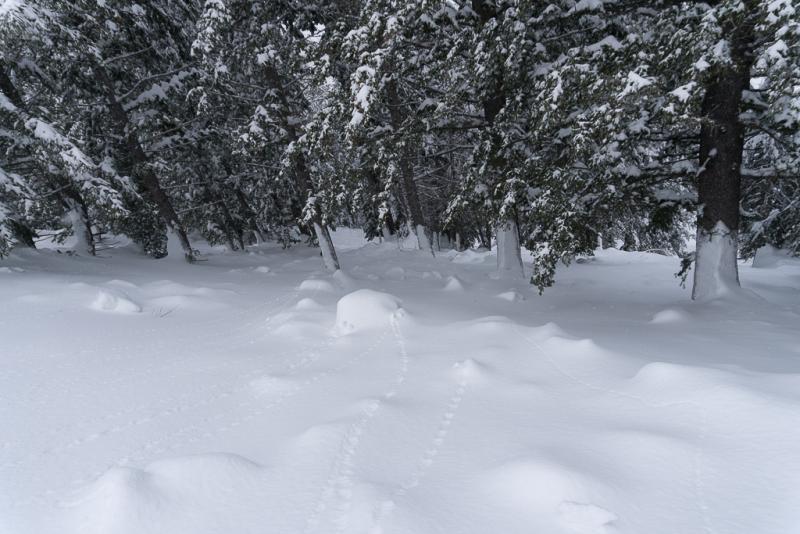 Comments
The upper elevations likely experienced a natural cycle as well, but the only evidence we found of a decent sized slide in the main Cutler Basin was this slide below Willard Peak.
Coordinates