Observer Name
UAC - Hardesty; Powderbird - Cookler, Morris
Observation Date
Tuesday, January 26, 2016
Avalanche Date
Tuesday, January 26, 2016
Region
Salt Lake » Big Cottonwood Canyon » Cardiff Fork » Holy Toledo
Location Name or Route
Holy Toledo
Elevation
10,300'
Aspect
Northwest
Slope Angle
40°
Trigger
Skier
Trigger: additional info
Unintentionally Triggered
Avalanche Type
Hard Slab
Avalanche Problem
Persistent Weak Layer
Weak Layer
Facets
Depth
2.5'
Width
250'
Vertical
1,000'
Carried
1
Caught
1
Buried - Partly
1
Injured
1
Accident and Rescue Summary
A 22 yr old male, skiing with WPG, triggered a hard slab avalanche and was carried 400' down the slope becoming partially buried. He was found injured after being hung up in a small set of trees whereupon the guides quickly responded to locate, assess, and evacuate him via helicopter to a hospital in Salt Lake City. He ultimately sustained ankle, multiple rib injuries and a small pneumothorax injury in the lungs.
This was the second group to have skiied this terrain for the day and he was the 15th skier to ski the slope before it avalanched. It appeared that he was 200' down the slope when he took a hard "tomahawk-style" fall, collapsing the slab onto the facets below, propagating well above him to the rocks.
Terrain Summary
Holy Toledo is a steep northwest facing slope in upper Cardiff Fork of Big Cottonwood Canyon. Slope angles varied from 39-42 degrees. The starting zone was at 10,300'.
Weather Conditions and History
The weather has been complex this winter. November's early season snow was followed by a long, mostly dry spell, with only very small, intermittent snow storms, for much of November and early December. During this time, periodic cold temperatures and clear skies contributed to the faceting of the shallow snowpack on the shady slopes. In November and December there were also several warm, sunny periods that led to the formation of crusts on the sunny slopes. A series of storms between December 12th and 25th added several feet of snow to the snow pack, and culminated with a major avalanche cycle.
Weather events became even more complex in January. The New Year was ushered in with a very strong southeasterly wind event on January 1st, scouring and loading unusual aspects, producing another avalanche cycle. This was followed by small, almost daily storms between January 3rd and 8th. A dry spell between January 9th and 13th, with clear skies, allowed for the development of near surface facets on the shady slopes, with sunny skies and warm temperatures leading to more sun crusts on the solar aspects.
Between January 14th and 20th, a series of storms brought snow six out of seven days. This period was culminated with a very stormy day on the January 20th, with periods of very strong southwest to northwesterly winds, dense heavy snow and a very active avalanche cycle. Snow stations in upper Little Cottonwood recorded roughly 2' of snow and 2" of SWE from the afternoon of Jan 23rd through Jan 25th. Strong winds from the northwest blew during the evening of January 24th. Dawn broke with clear skies on the morning of the accident, Jan 26.
Snow Profile Comments
Deepest section of crown 143cm, average 85cm, 250' wide. ECTP17 Q1 on flank, tried again 10 ft over w/ no result. Failure on top of basal depth hoar, remaining depth hoar stayed intact. At least parts of this avalanche was a repeater from the Solstice avalanche cycle. It is quite possible that explosive testing in that area may have only produced a black hole in the snow. No obvious signs of instability were noted that day by the group.
Comments
photos Mark White; video Drew Hardesty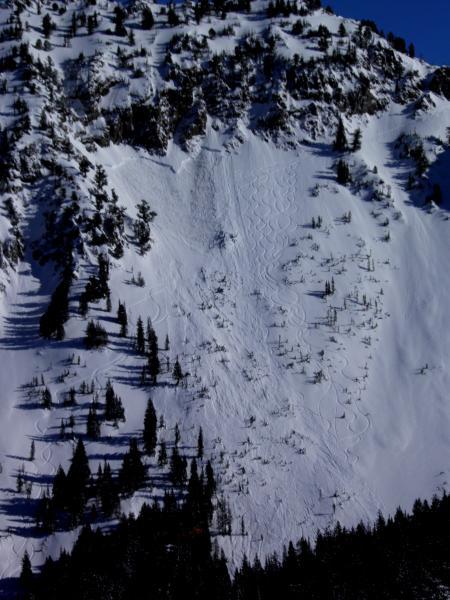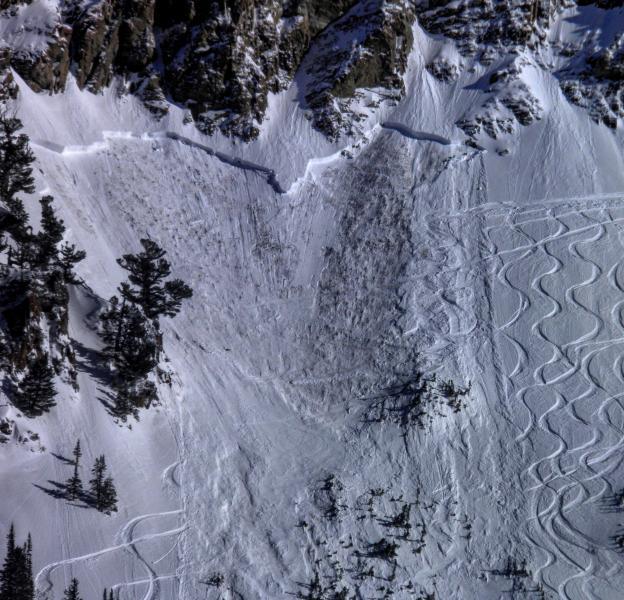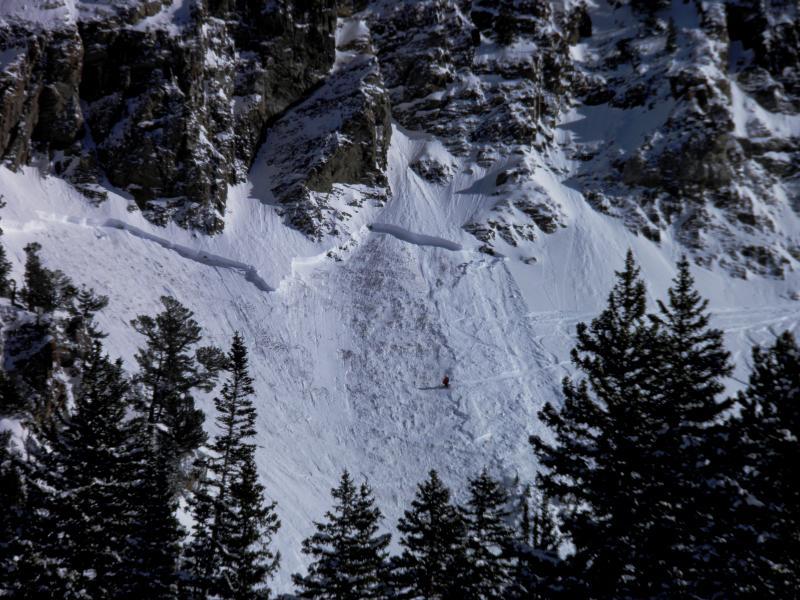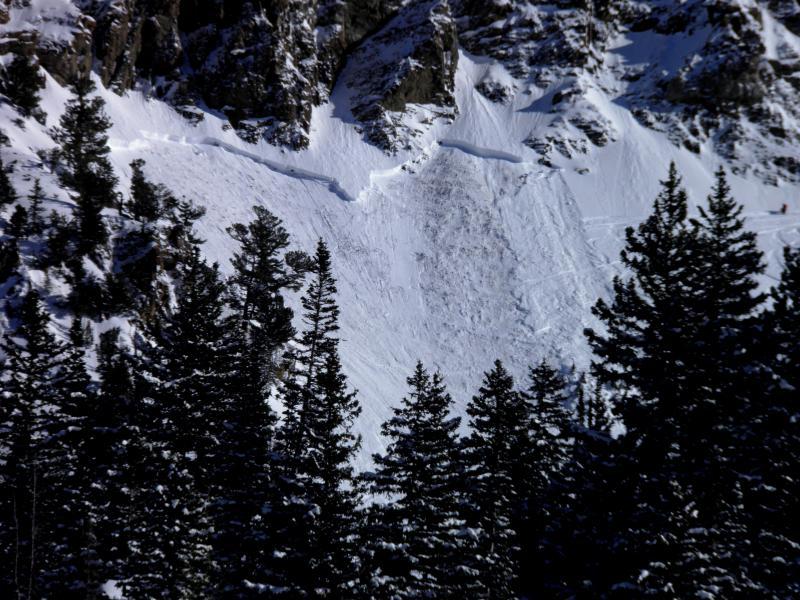 Video