Observer Name
Brett Kobernik
Observation Date
Wednesday, January 20, 2016
Avalanche Date
Wednesday, January 20, 2016
Region
Chute Camp Site
Location Name or Route
South Chute of the Chute Camp Site paths
Elevation
8500
Aspect
Northeast
Trigger
Natural
Avalanche Type
Soft Slab
Avalanche Problem
Persistent Weak Layer
Weak Layer
Facets
Depth
2.5'
Width
125
Vertical
700
Comments
Dimensions are approximate from viewing from the toe of the debris.
I was up in this area with my pals from the UDOT snow safety team about a week ago during the high pressure.  We all noted how weak the snow was in this area.  Both the surface and near the ground had weak faceted snow and we speculated that it was weak enough that it wouldn't hold much weight from new snow storms.  Looks like our assumptions were right.  It was difficult to see the initial fracture but the avalanche definitely ended up gouging to the ground as it ran.  Wind drifting no doubt played a role here.
We didn't really guess on how much water it would take before avalanches occurred but I attempted to measure it today.  It was a bit difficult due to how much the wind had stirred things up but my rough measurements were 14.5" of snow over the last week on top of the old faceted snow surface.  The 14.5" of snow contained about 1.6" of water.
Of note, the paths that threaten the road lower in the canyon still don't hold much total snow.  At the forks of the Huntington I measured 6" that fell over the last week.  It contained .47" water.
Below, decent pile of debris with a few logs in it.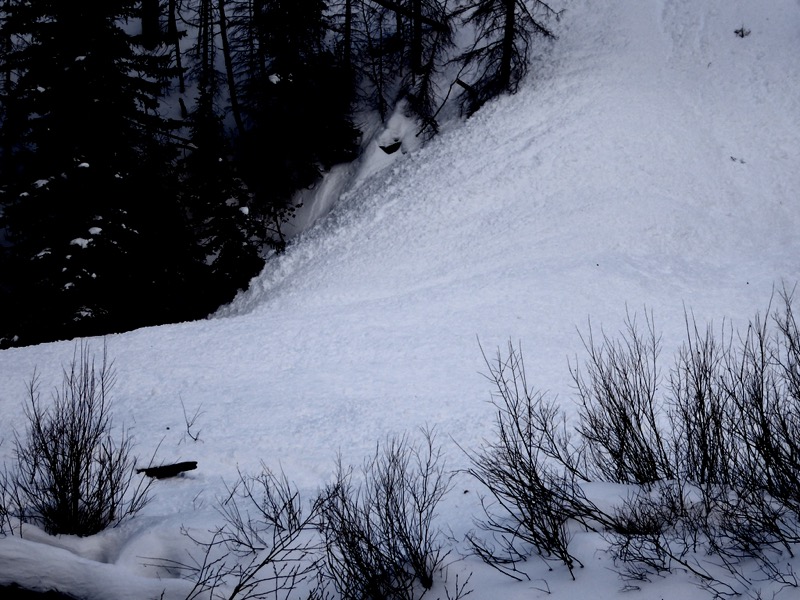 Comments
This small avalanche did break off a few trees but it probably didn't take much to snap them since this was the site of a large forest fire.  All of the trees are just charred trunks that have been standing for a number of years.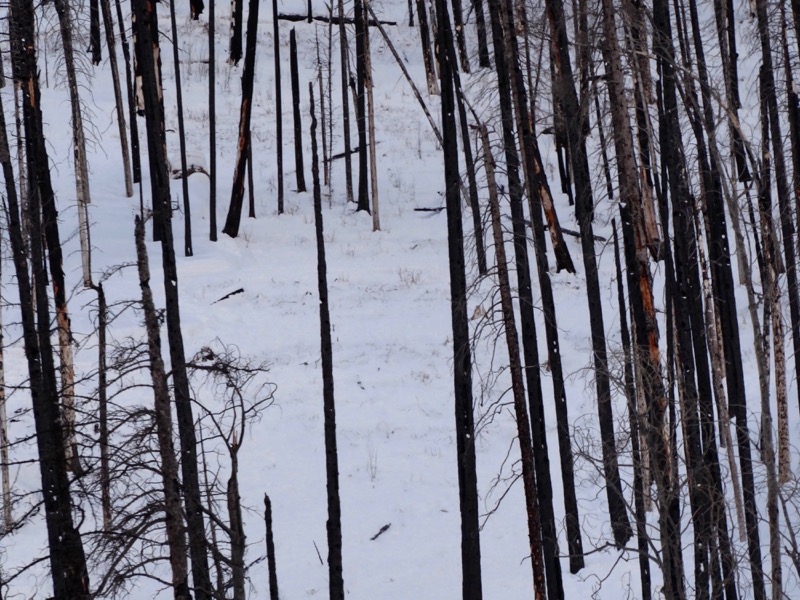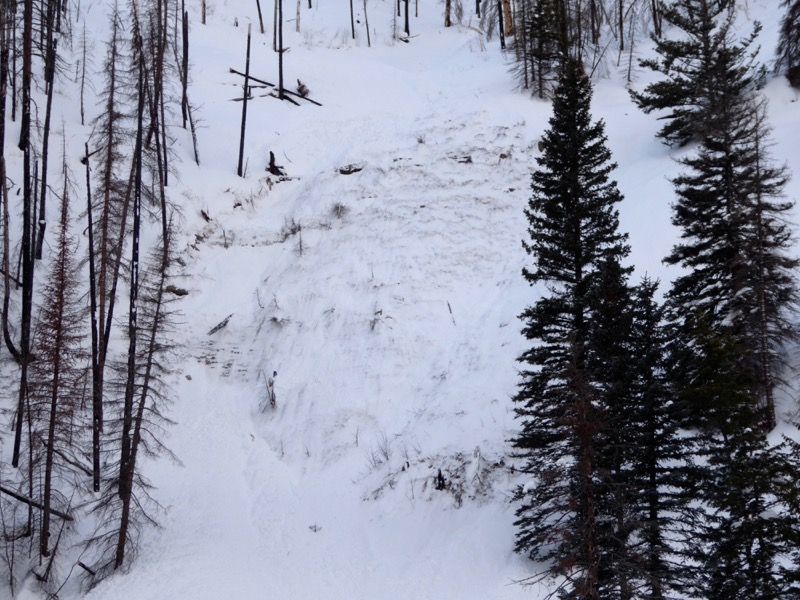 Comments
Also of note, the wind direction did not lend to loading the large road cut near the Electric Lake Dam which is a usual suspect of hitting the road.  The strong northwest wind actually stripped it rather than loading it.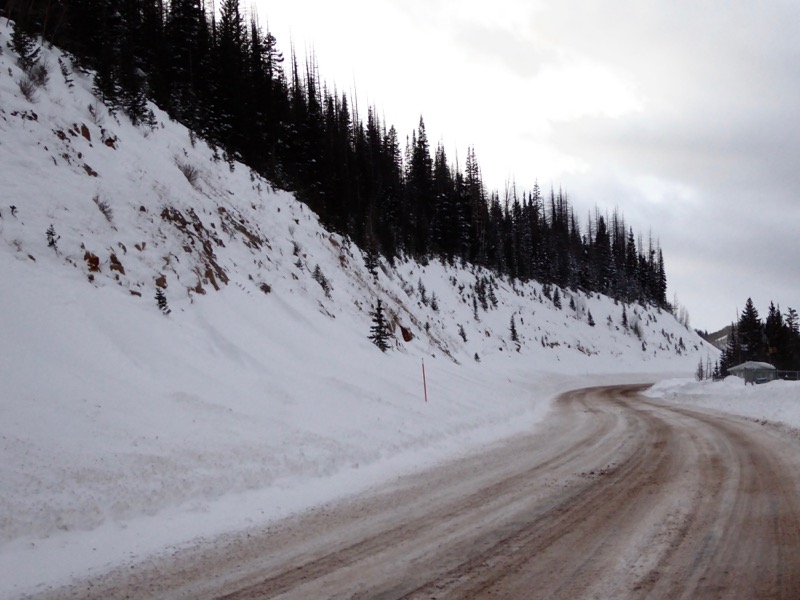 Comments
Assessment:  This storm ended just as the scales were about to be tipped.  A few more hours of snow and wind and this area would have gone through a much more widespread natural avalanche cycle.  This was the only notable avalanche that I was able to see.  The weak snow remains near the ground now with a decent slab on it.  It will be need to be monitored with any significant new snow storm.
Coordinates