Observer Name
Paul Daugherty
Observation Date
Saturday, January 2, 2016
Avalanche Date
Saturday, January 2, 2016
Region
Salt Lake » Mill Creek Canyon » Murdock Pk
Location Name or Route
Dirt Chute - Murdock Pk
Elevation
9,300'
Aspect
North
Slope Angle
Unknown
Trigger
Skier
Trigger: additional info
Remotely Triggered
Avalanche Type
Hard Slab
Avalanche Problem
Wind Drifted Snow
Depth
8'
Width
200'
Vertical
Unknown
Comments
We hiked up Murdock north ridge to get a look at the Todd's Bowl avalanche from 12/23. Most of the upper bowl is scraped to the ground. Descending from Murdock towards North Bowl we triggered a hard wind slab in Dirt Chute. North Bowl and everything up high on Murdock was scour. The snow in the trees and out Lambs was good.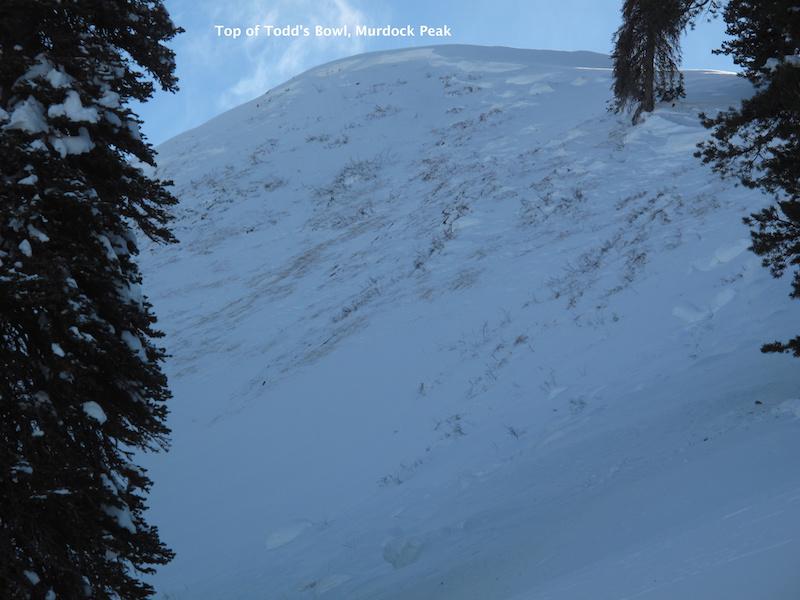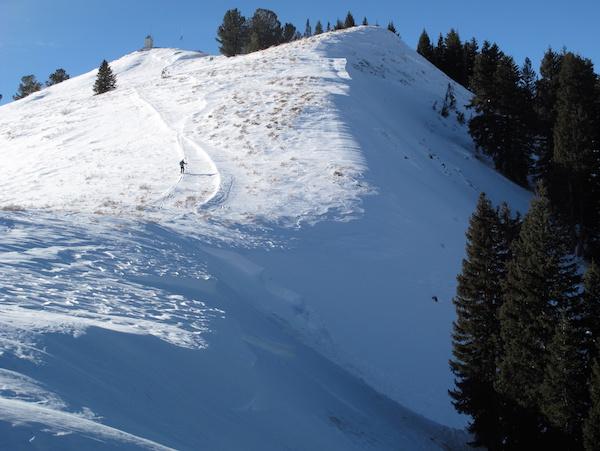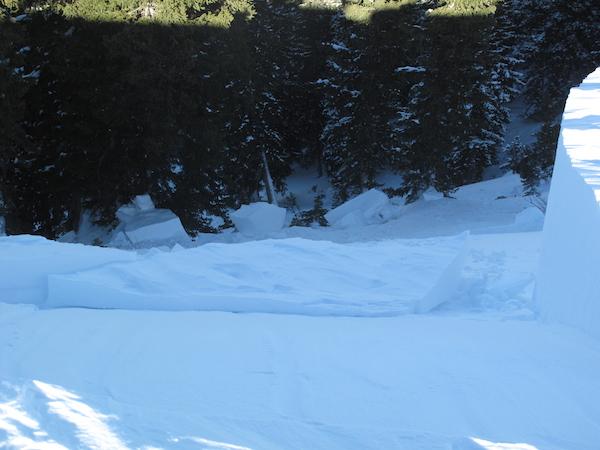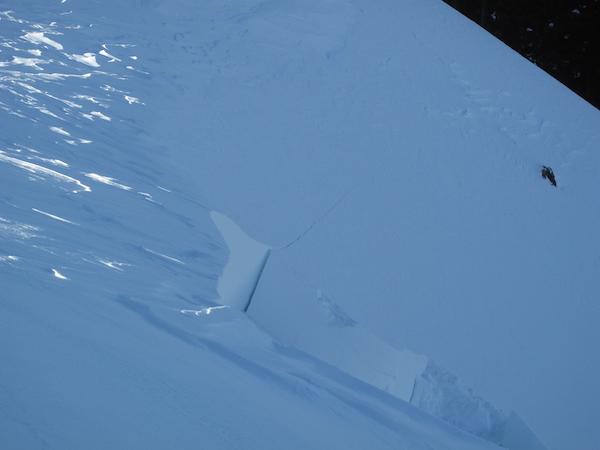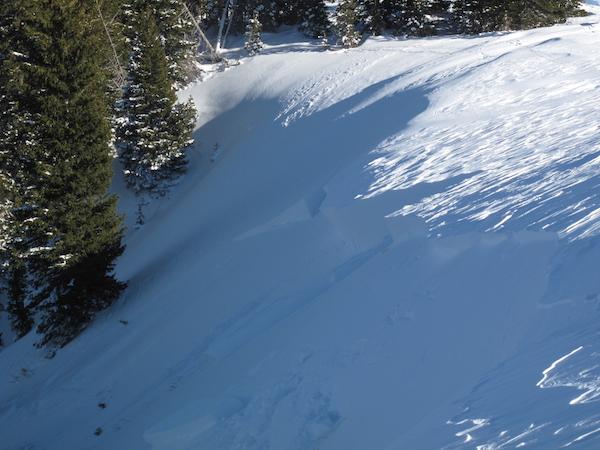 Comments
The fracture line was jagged. The 8' is a conservative estimate because I did not want to get too close. The 4 blocks against the trees are each 6 to 8 feet in height and very dense. I'd say average depth across the 200' jagged fracture was 3-4'. The hang fire and the whole scene still seemed to have a lot of stored energy.
I am uncertain but I don't think this was a repeater. I have attached images from 12/13 showing where I dug around in the location that this slide occurred. On 12/13, there was a significant wind slab above facets. The slide seemed to start with wind load then step to the facets at the ground.
The path in in the attached photo heading towards my descent to the snow pit is about where I was today when I triggered the slide. It was a rather loud slide. Imagine cutting 4 large cornices simultaneously after the usual wave-like collapse. The branch snapping added a nice effect.
Prior to the holiday storms, there was quite a contrast between North Bowl and Todd's Bowl. North Bowl was 50-60 cm of facets top to bottom with a slight inversion. Dirt Chute was new snow over wind slab over facets or heavy dense snow over facets.
The 12/23 slide was impressive. It ran farther than anything I have seen run on this mountain since 2003-2004.
Coordinates