Observer Name
Kobernik/Beck
Observation Date
Avalanche Date
Region
Pleasant Creek
Location Name or Route
Road cuts in upper Pleasant Creek
Elevation
9200
Aspect
North
Trigger
Snowmobiler
Trigger: additional info
Remotely Triggered
Avalanche Type
Soft Slab
Avalanche Problem
Persistent Weak Layer
Weak Layer
Facets
Depth
20"
Width
80
Vertical
100
Comments
5 or 6 small slab avalanches released remotely as snowmobilers broke trail on the road for the first time as the storm was winding down.  These slides were breaking out remotely both in front and behind the snowmobilers.  They were triggered just after an intense period of snowfall.  During and just after heavy snowfall is usually when things are the most sensitive.  While they were fairly small slides, this is a dangerous section of the canyon with a deep ravine (terrain trap) below the road.  If you were to get pushed off the road with even a small slide you could be buried quite deep.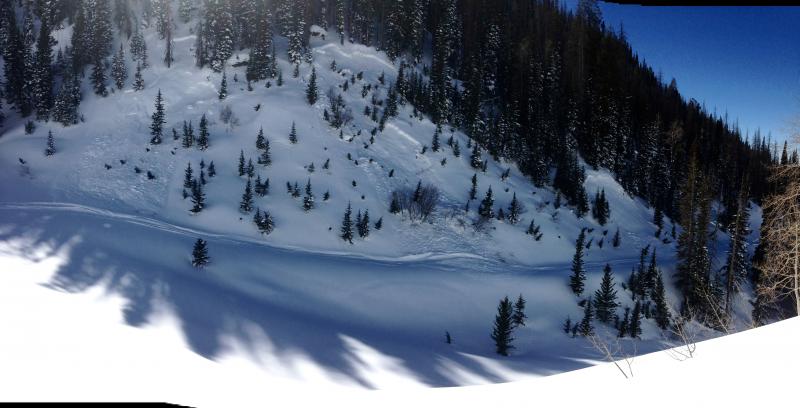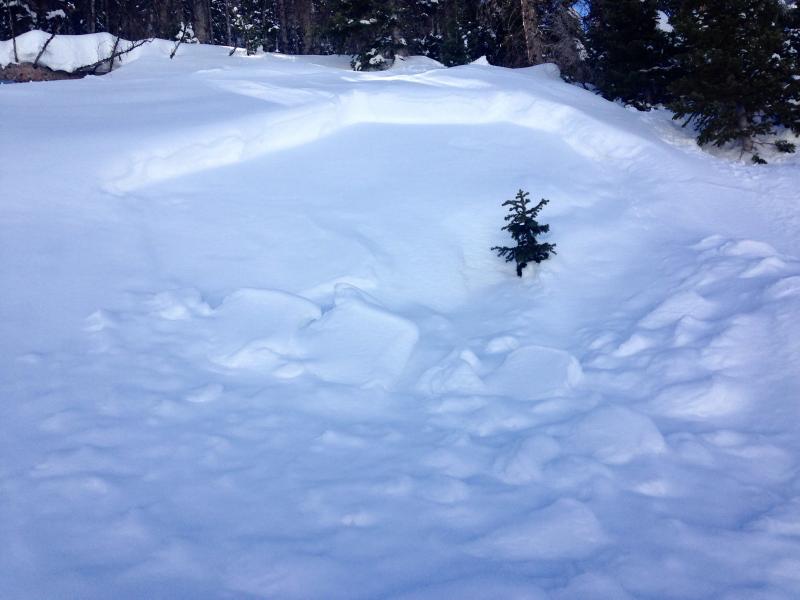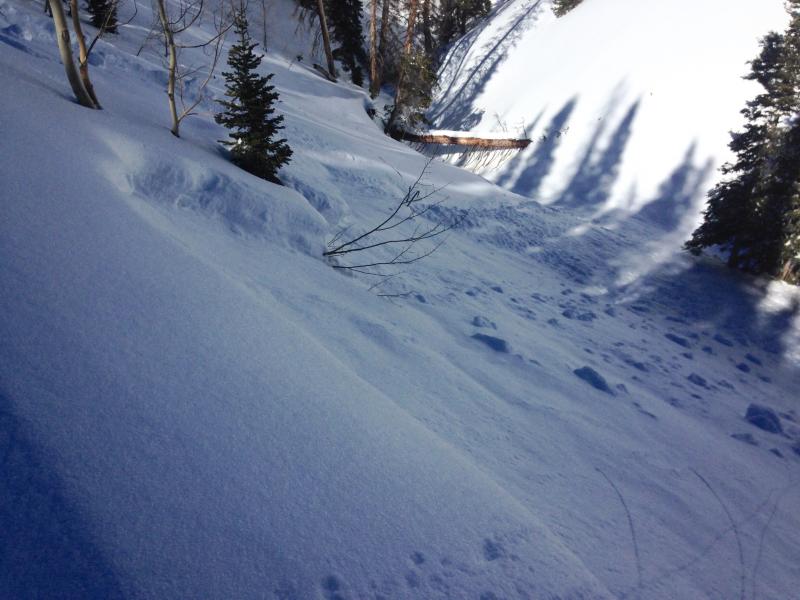 Comments
There is one frequent offender along this section that often crosses the road.  It is larger than just the steep slopes above the road.  It is lucky that this path did not release and catch the snowmobilers.
In the image below, the orange areas represent approximate areas where the slides were triggered.  The red area is the larger path that frequently avalanches but didn't this time.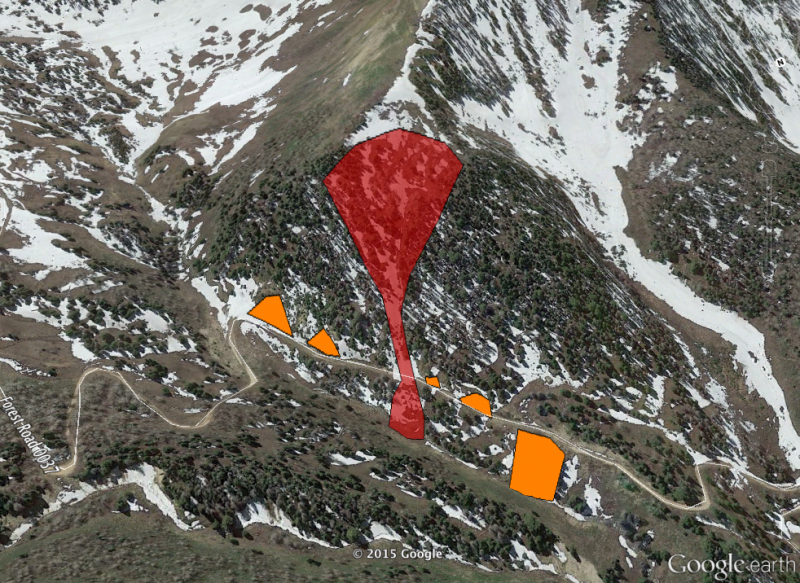 Coordinates