Observer Name
Steve Cote
Observation Date
Avalanche Date
Region
Skyline Summit
Location Name or Route
Spring Creek , Top of Skyline
Elevation
10000
Aspect
Northeast
Slope Angle
38
Trigger
Snowmobiler
Trigger: additional info
Unintentionally Triggered
Avalanche Type
Soft Slab
Avalanche Problem
New Snow
Weak Layer
New Snow/Old Snow Interface
Depth
3'
Width
150
Vertical
350
Comments
There was a avalanche cycle due to the amount of new snow which was from two feet at Millers flat to over three feet at higher elevations.  I counted over 10 avalanches from the North end of electric lake to Millers flat.  Some were naturals during the storm and some were from today.  There were two on top of skyline drive that look to be caused by snowmobiles. One was witnessed by snow kiters at the big drift parking lot. The snow mobiles crossed the slide area mid slope, no one was cought in the slide.  Enough snow was transported by the wind to over load the slopes below the ridge, these were at mid slope, others were in the trees off of the ridges.  Including a slide across from Huntington res. that had a fatal accident last year.  Also there was collapsing under our skis on the up track at Electric lake.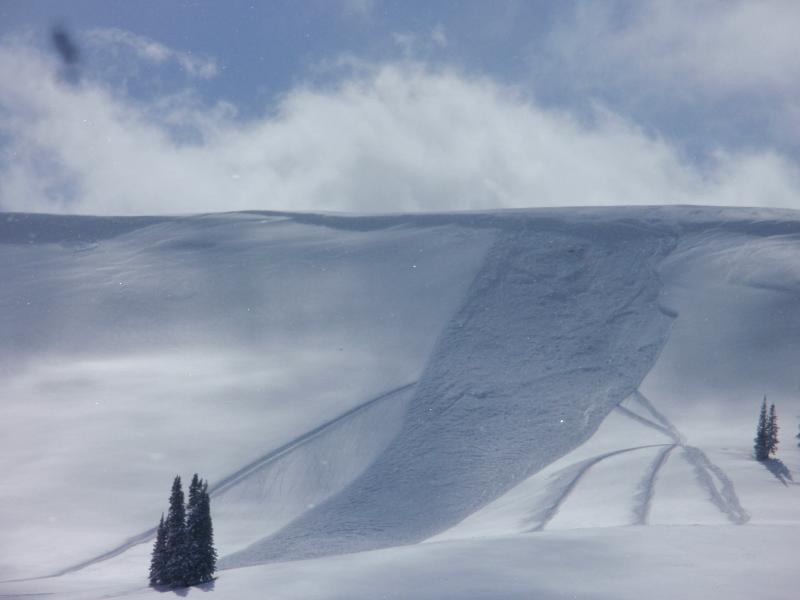 Comments
One of two slides in the upper ridges of the sky line that may have be triggered by snowmobiles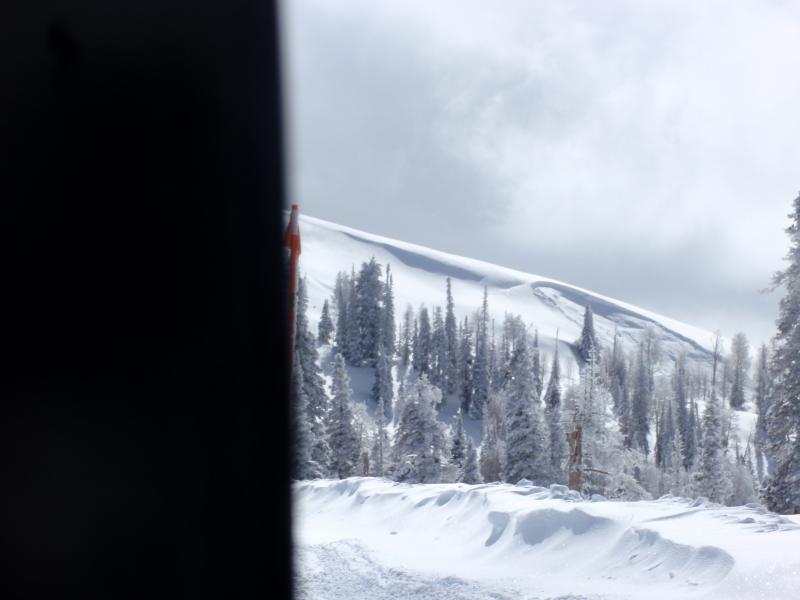 Comments
One of three slides within 500 feet of each other, These were located at GE hill.  All Three were natural slides, two on the ridge one lower down in the trees.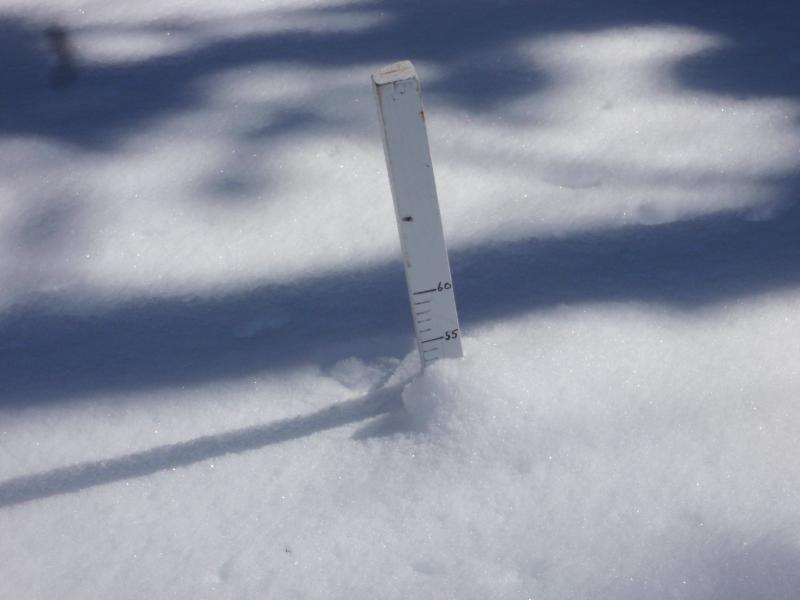 Comments
Snow stake at millers flat a whole lot better than last week.
Coordinates