Comments:
Same suspect layering as on other aspects, but upper snowpack weak layer was stronger at this spot, and all ECTX.
While the widespread dirt layer from February 18th isn't currently a weak layer it's self, it is a great marker layer. Several significant recent avalanches have failed on a facet layer several inches below this dirt layer. So when you're digging down, find this layer and then dig below it, looking for a softer, weak sugary faceted layer.
Facets also exist near the ground.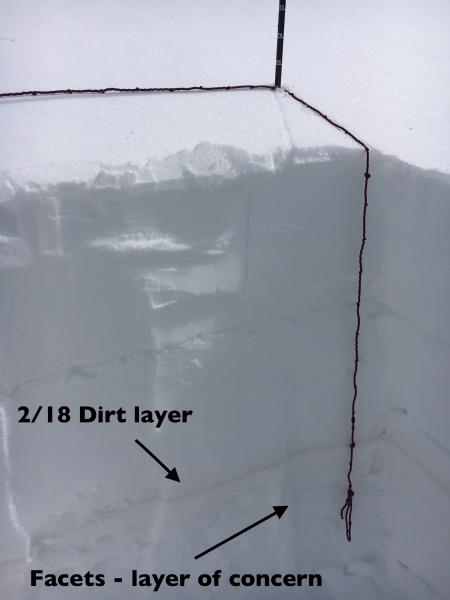 Below: typical minor wet loose sluffs from yesterday, March 7th, on west facing slopes. It seems the clouds have off set heating for 3 days in a row, letting the snowpack adjust to the heat more slowly, resulting in smaller wet loose sluffs.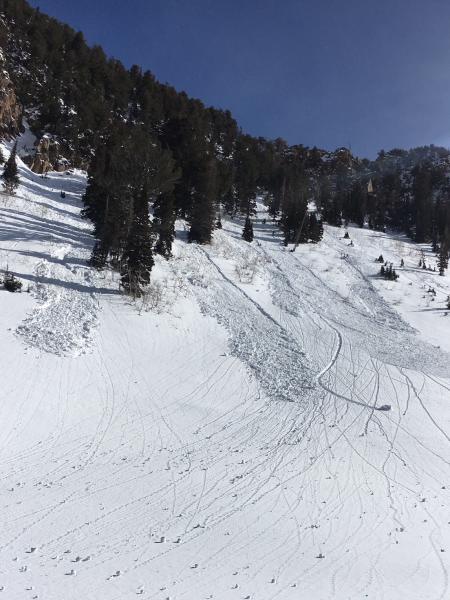 Snow Profile Coordinates: