Observer Name:
Gagne/Johnston/Flaherty/Reich
Location Name or Route:
Gobblers (Yellow Jacket/Cabin Run)
Comments:
Lots of small natural avalanches on our approach up through Bowman Fork. Appears there were two natural cycles - one overnight, the second beginning at about 9 am with a period of heavy snowfall. These naturals were new snow only, failing down ~20 cms (8") within storm snow. The storm snow was very low-density and any slides were not propagating very widely. As we got into larger terrain, the naturals were larger - up to class 2. These occurred in Yellow Jacket, as well as along ridgeline above Alexander Basin.
Touchy conditions in the morning, but storm snow instability settled out later in the afternoon as heavy snowfall subsided.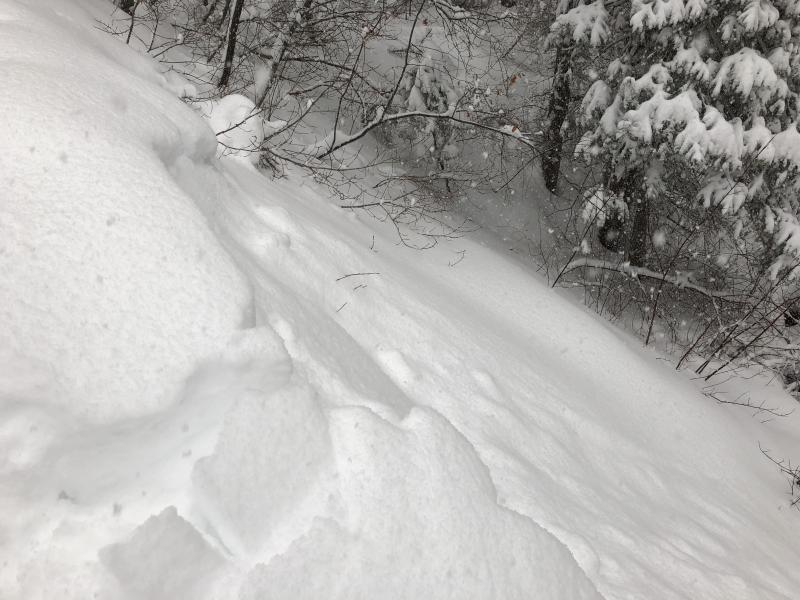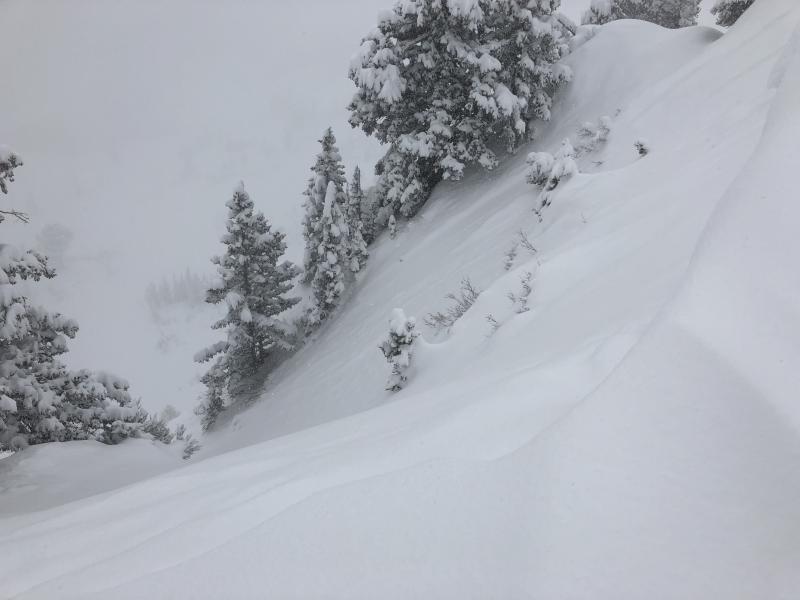 Cornices are getting larger along the impressive Gobblers Ridgline above Alexander Basin.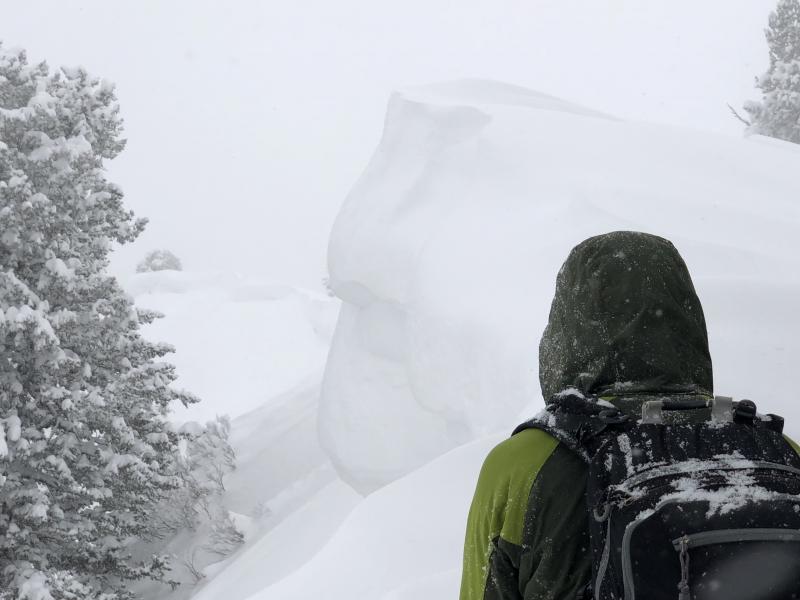 Winds began to increase later in the afternoon out of the northwest.
Overall considerable hazard today for managing sensitive storm snow. Likely the hazard touched high during period of hi PI mid-morning.
Snow Profile Coordinates: