Comments:
Moderate hazard late this afternoon. With strong winds expected Friday into Saturday, hazard rising to Considerable.
I have noticed a few observations coming in this week mentioning a layer of faceted snow on top of the dust layer from Feb 18 storm. Where I was today this visible layer was buried 60 cms (2'), and although it did have a 1-2 cm layer of facets on top, they were not weak and I could not get any shear at this layer. Pits results were ECTX.
Photos of cracking and shallow wind drifts that were easily triggered with ski cuts.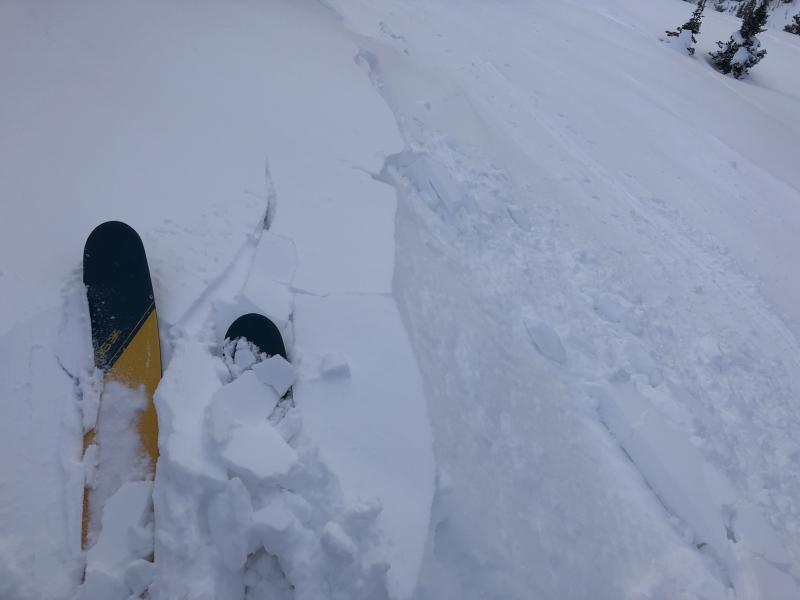 Dusk patrol - was treated to beautiful lighting as storm clouds cleared. I'd say it was time for another storm!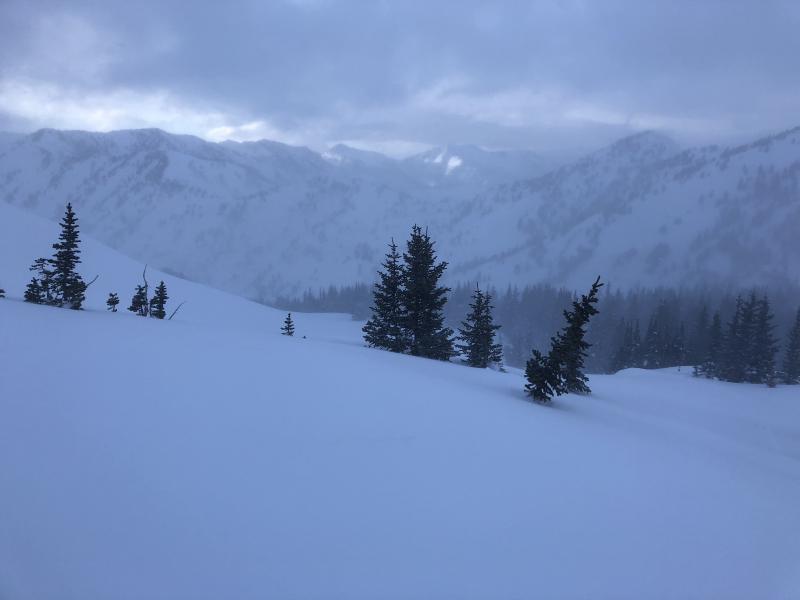 Snow Profile Coordinates: