Observer Name:
Hardesty, Wilson, Patterson
Location Name or Route:
Mill A to Raymond and Gobblers
Comments:
Interested in east and southeast facing structure (well away from the upper Cottonwoods) as well as west northwest - all easily found along Raymond and Gobbler's terrain. 9400' SE on Raymond shoulder provided ECTX x3. Some weakness noted a few cm below last Sunday's dust layer. Investigated SE on the Emmas in LCC yesterday. No collapsing or cracking noted. Skied 35° south facing line off Raymond Shoulder into Mill A and headed toward Main Gobbler's shoulder into Porter. Quick profile noted in photo below. Noted human triggered avalanche off Raymond shoulder and returned to investigate. Avalanche observation found here.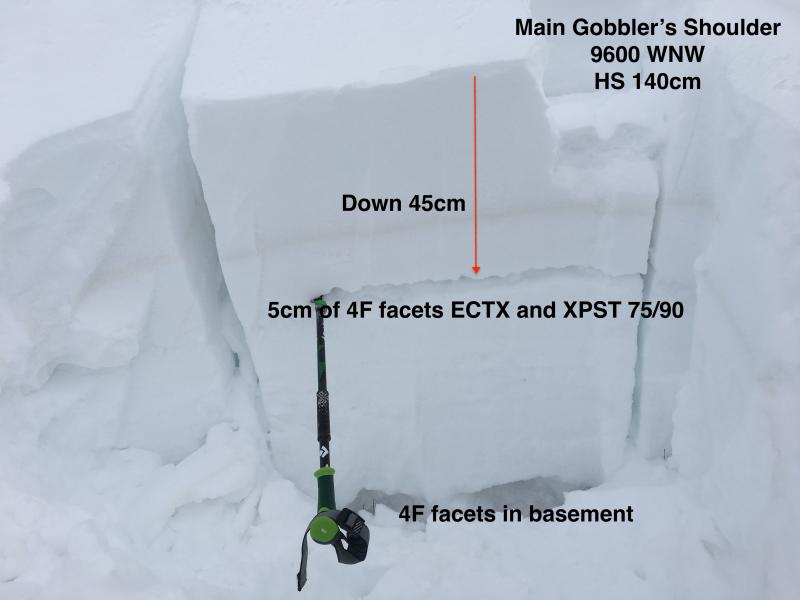 Snow Profile Coordinates: