Location Name or Route:
Bowman to Toots and out Alexander Basin
Comments:
Triggered a small portion of the hangfire above the Toots To Boot avalanche (pic below). Good low, guttural collapse and the snow moved a foot down slope. As noted, collapsed two more portions of the structure along the north Gobbler's ridgeline. Went to investigate the well-written observation of yesterday's near miss in Toots. Well noted that the MCC terrain has seen perhaps a couple inches of SWE (no precip buckets nearby) and the beneficiary of Sat night and Sunday strong (and dusty) pre-frontal southwest winds...either overloading areas of thin and weak structure...or repeaters (Davis Gulch on Gobblers).
On the descent on and adjacent to the Toots avalanche, noted a 50' wide stress crack at roughly 8500' NE facing. Similar structure as noted in the avalanche observation.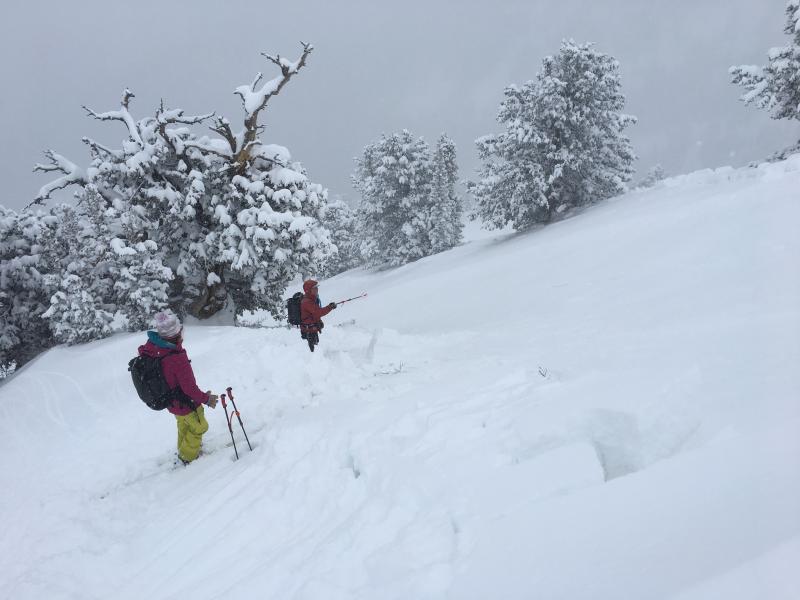 Snow Profile Coordinates: