Comments:
HS is about 100 cm. Weak overall - getting off of skis sinks you deep into old facets.
Two layers of concern:
1. Obvious buried surface hoar at 72cm. Reactive with CT 13.
2. Not so obvious weak, older facets at 39cm. CT 16. ECTP 30.
(Also had the entire column collapse upon isolation at the ground for initial CT.)
Photos of small surface hoar, obvious buried surface hoar (marked by shovel handle), medium facets at 39cm.
Otto had easy digging conditions as the snow is generally weak and sugary throughout. He struggled going down though as he punched through the variably supportable buried soft wind crust.
High elevations still look pretty well covered though trailhead access across the zone is thin and icy.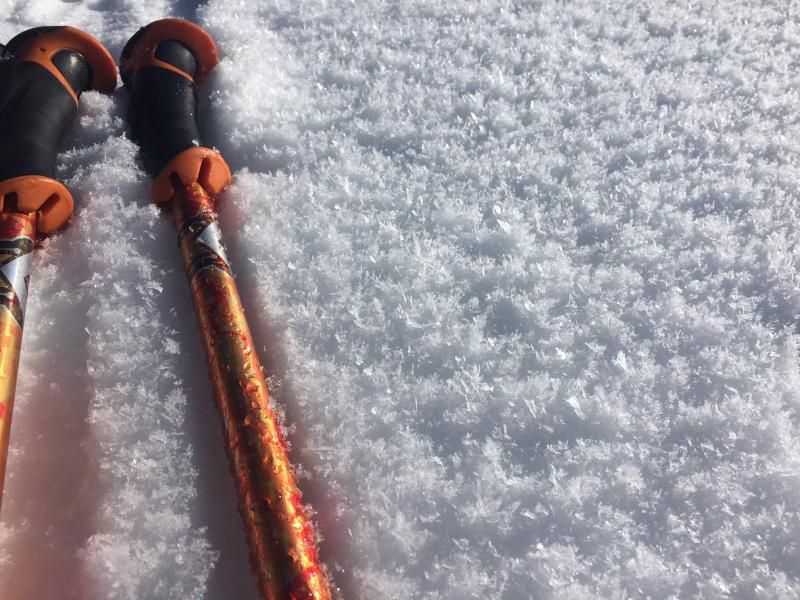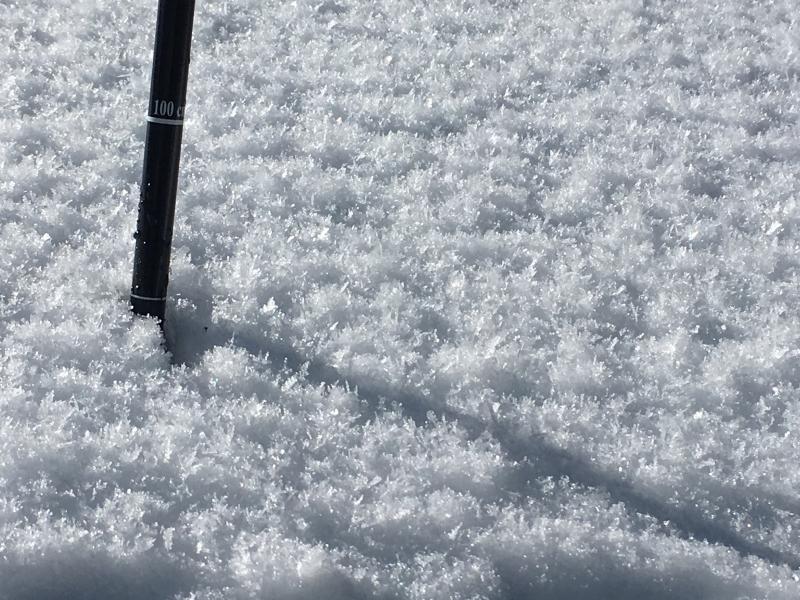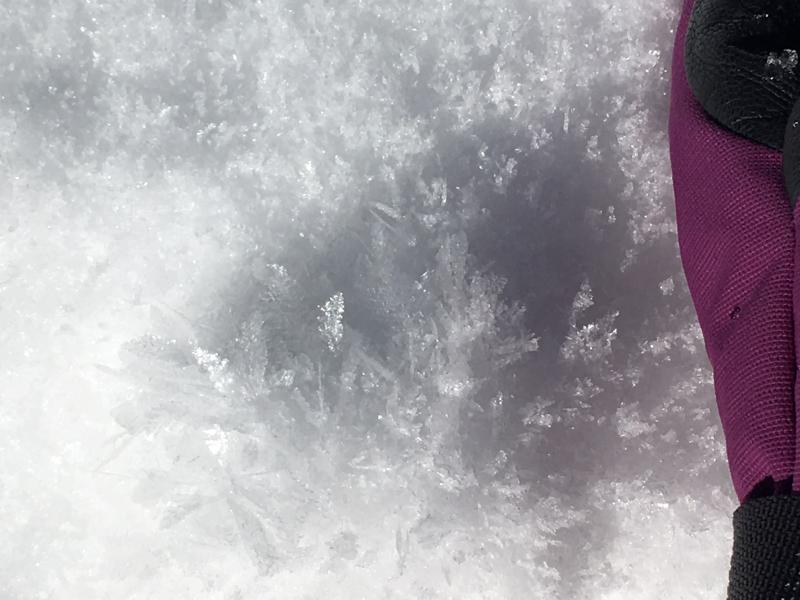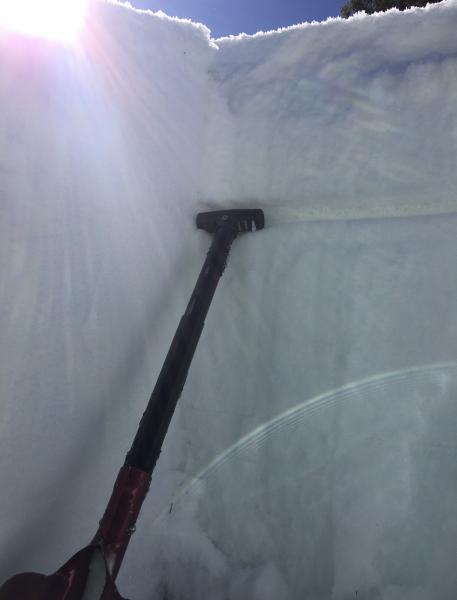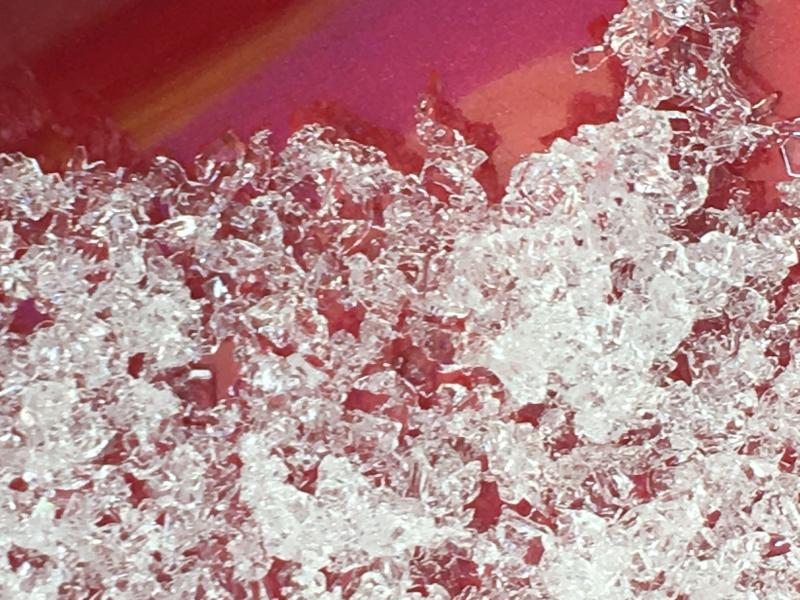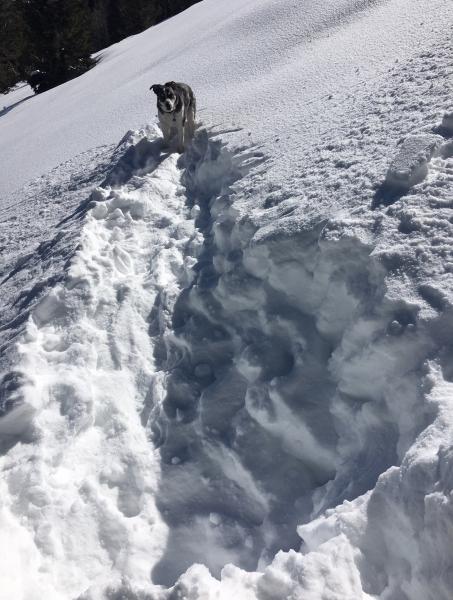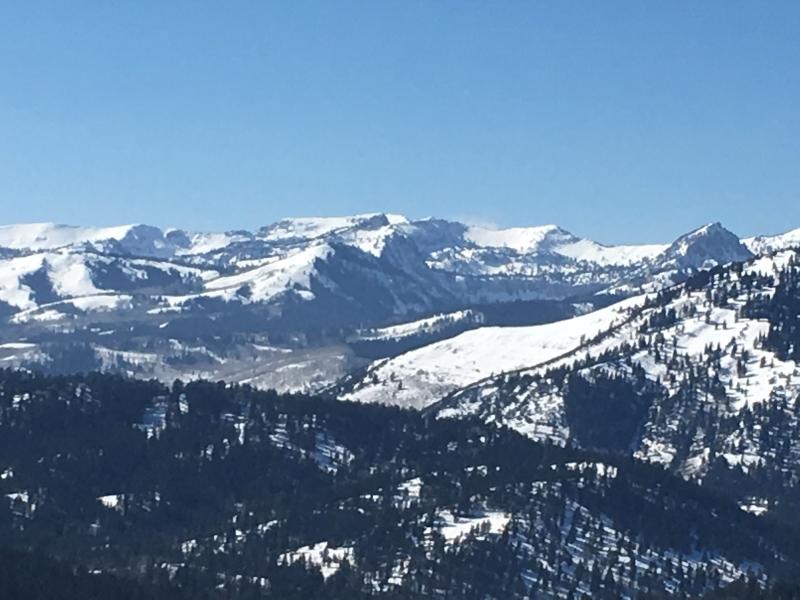 Snow Profile Coordinates: