Location Name or Route:
Grouse Hollow, Lone Pine Canyon
Comments:
I am still really at a loss of words. I haven't been backcountry skiing that long, so I havent seen this before. So I am still sticking to terrain that does not have this structure or terrain with low consiquence. Super poor snowpack structure Pencil slab sitting on fist facets that were not wet or rounding today. I dont know how to explain it but maybe it will snow again (wet, heavy, and windy!!!) and we can really test this weak layer. We had another large collapse today on a ENE aspect at 8000ft. We also had notible pit results. CT all SC (V,V,V,11,15,13) and ECT results ECTP 13, 15, 19.
Photo 1 Snow! These photos were within 10 min of each other.
Photo 2 Weather today was on and off!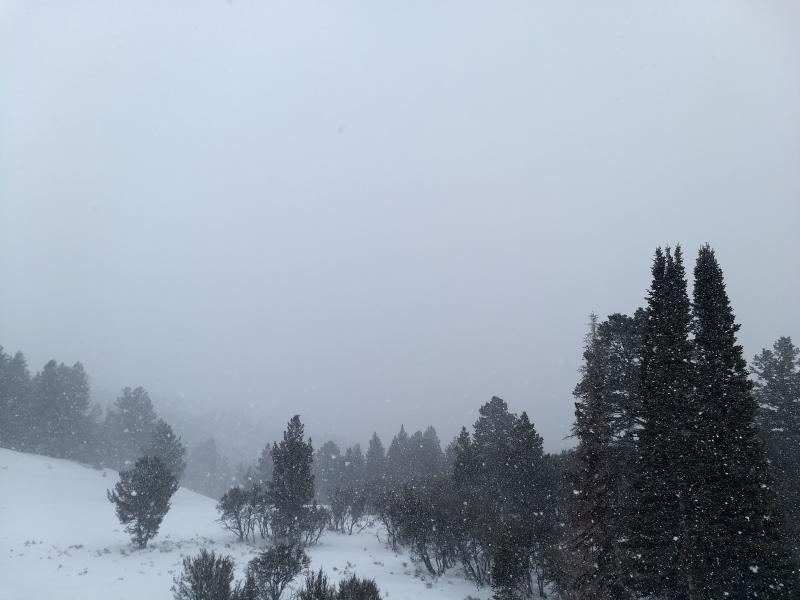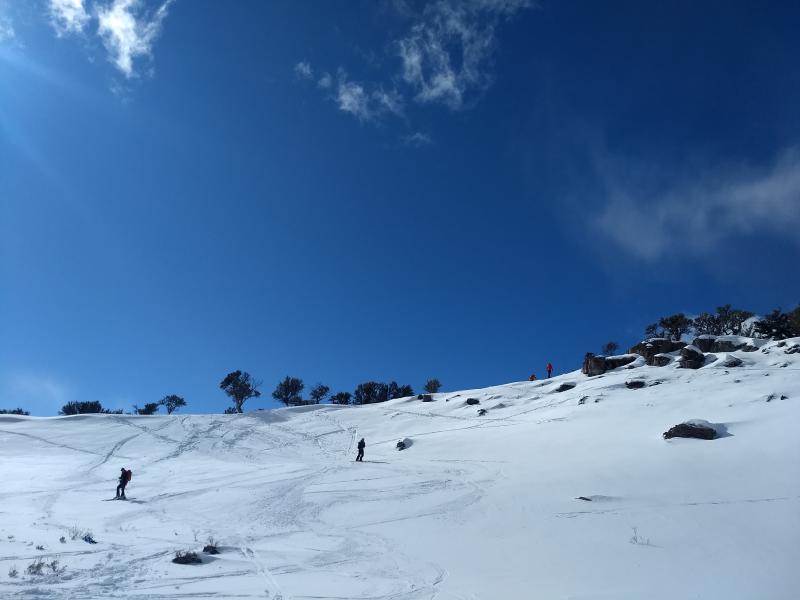 Photos
1. Pit Stucture.
2. CTV SC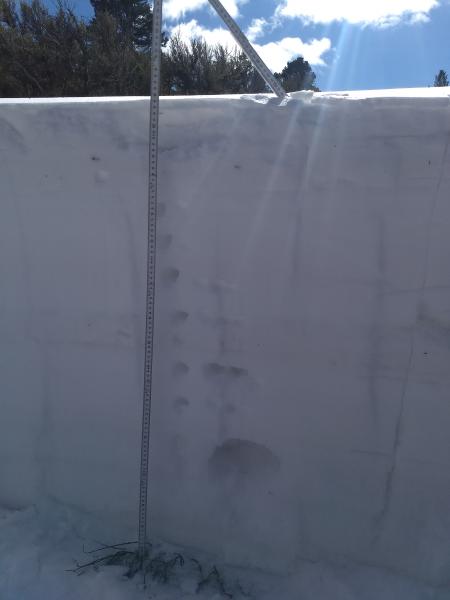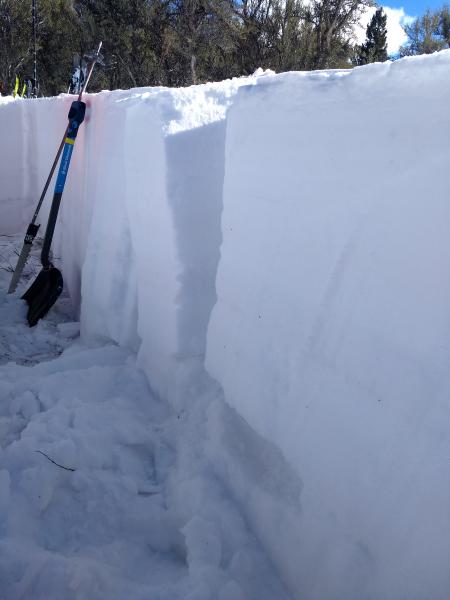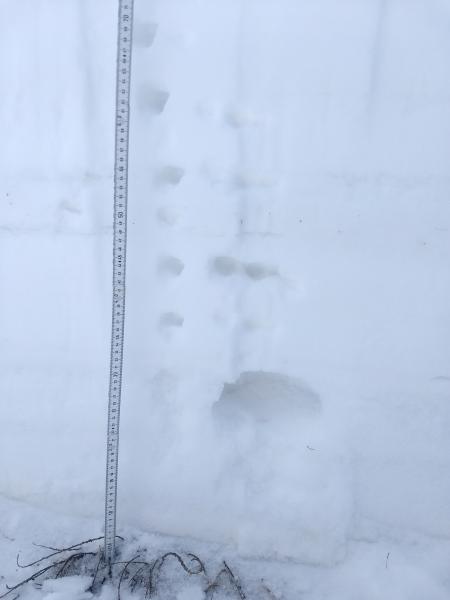 Photo 1: Weak 3 mm facets on ground.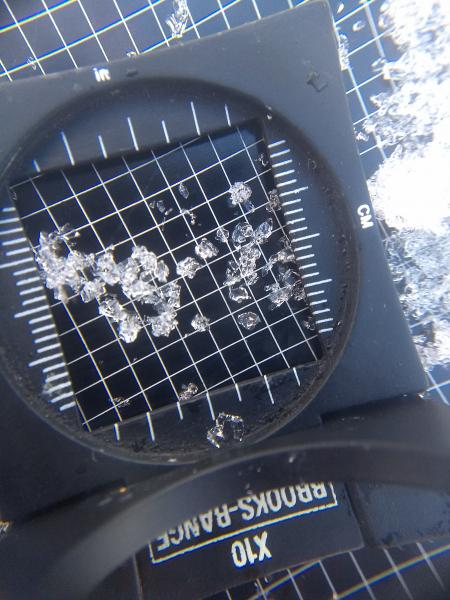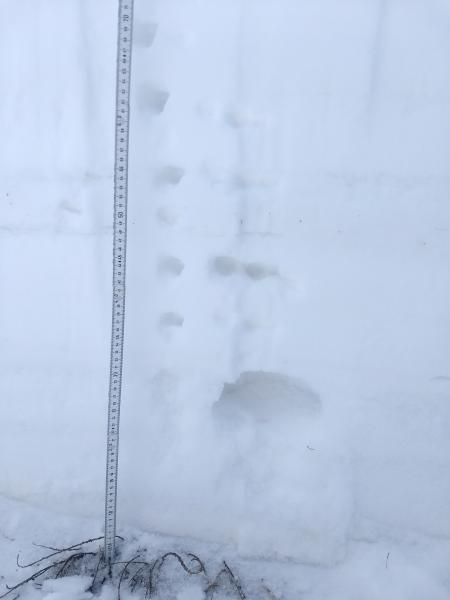 Day sliding on snow is better than in the Gym.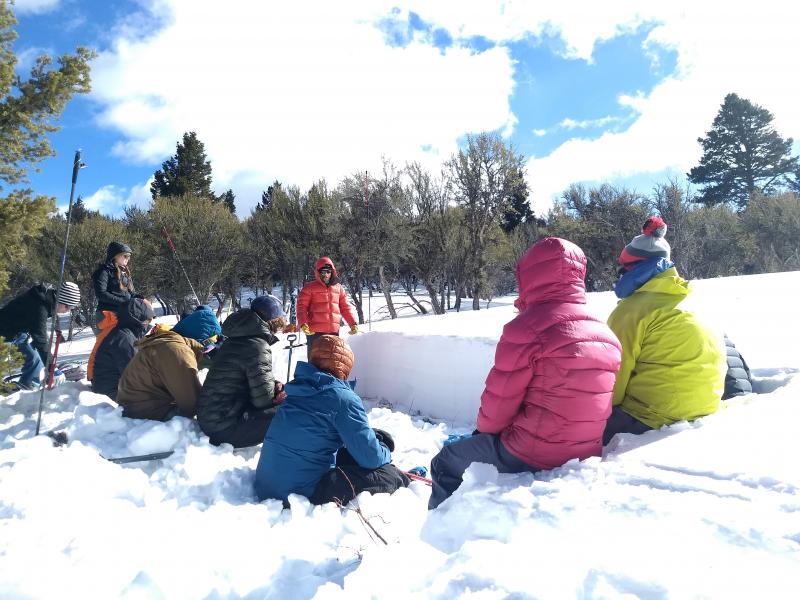 Snow Profile Coordinates: