Location Name or Route:
PC Ridgeline: South Monitor, No Name Bowl
Comments:
Travel today was up Willow Heights, across West Monitor, skiing South Monitor then on to No Name Bowl to finish the day. West Monitor was fairly wind hammered from yesterdays winds, dropped a decent sized cornice into the bowl that only produced a fairly long running sluff but it wasn't moving as fast as yesterdays sluffs. South Monitor also had some wind damage but not near as much as West Monitor. The facets are not much of a factor in the east facing part of South Monitor the thin snow pack has settled out and heated up through the last several days and the base of the pack is hard and solid. There was a bit of layering below the new snow but there is not near enough weight for it to be a concern for the time being. No Name Bowl still has the suspect snow pack where it hasn't already avalanched but that's not a lot of terrain, most of the Bowl has avalanched at some point during the season with only a few areas that haven't, same deal as South Monitor not enough weight to activate any weak layers. No cracking or collapsing noted today and the sluffing was minimal compared to yesterday.
Photos: Cornice drop in West Monitor only producing sluffing, and 4 inches of light density snow sitting on a bed of graupel in No Name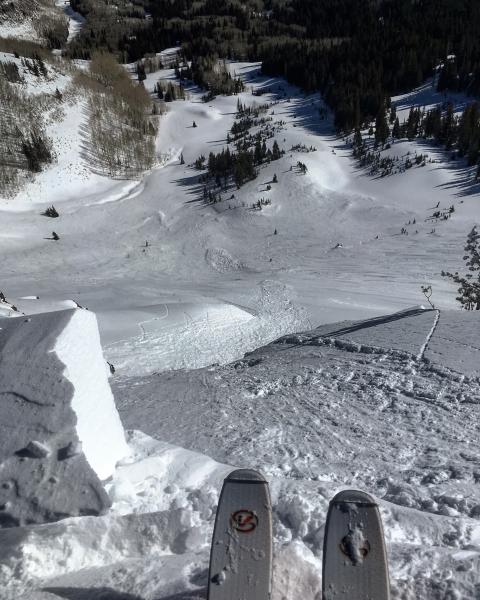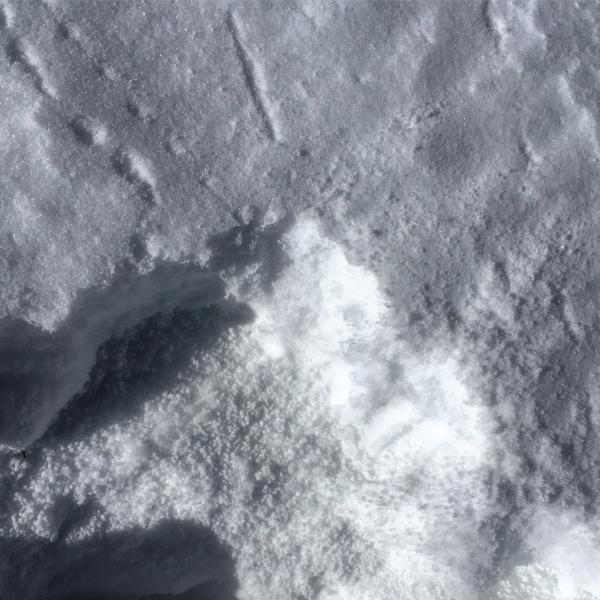 Snow Profile Coordinates: