Location Name or Route:
Tony Grove, White Pine Knob
Comments:
Found good stability in fairly deep snow at 8600' on an east facing slope on White Pine Knob. Not so at 7500' off the Tony Grove Rd where the snow was moistened by rain on 2/4. Dropping temperatures and a decent refreeze will help to solidify the snow at mid elevations, and the danger of persistent slabs should diminish.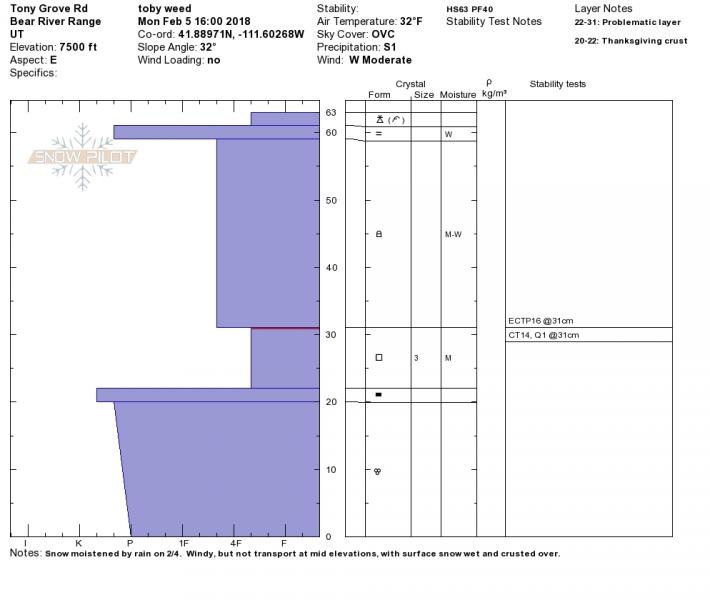 Snow Profile Coordinates: