Location Name or Route:
Hardware Ranch,Rock Creek, Baxter Sawmill, Curtis Creek
Comments:
Old pockets of persistent slab avalanches above the Curtis Creek Rd, likely pulled out by the groomer a couple weeks ago.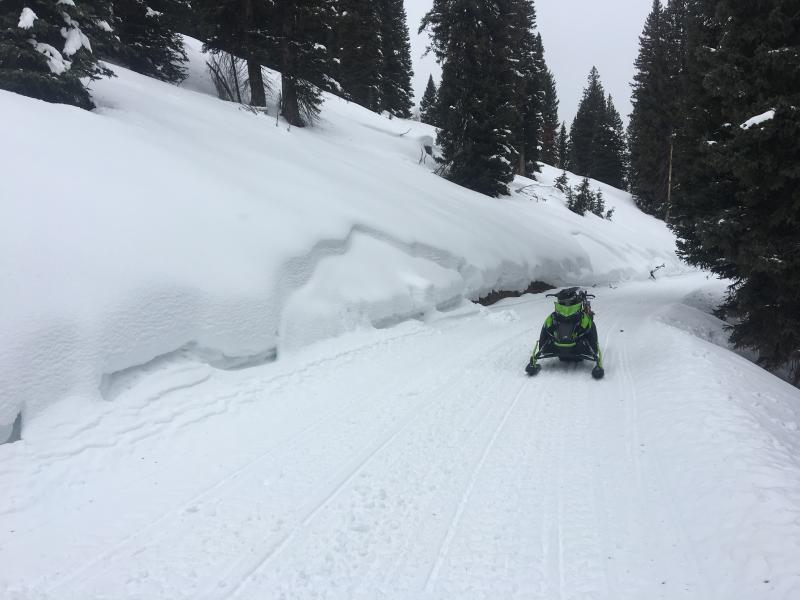 A couple persistent weak layers are visible in this pit. The upper one, about 10 inches below the surface is buried surface hoar, which is widespread in the Monte Cristo Range.
Well developed and fairly large (3 mm) facets elevated about 1.5' above the ground by hard November snow. My test results in this layer show full propagation, but quite a lot of force is required to make it fail (26 taps)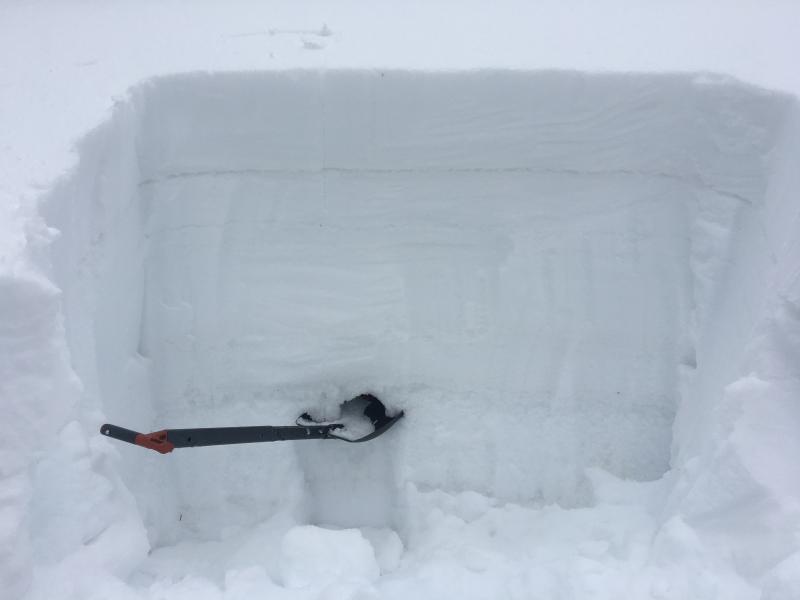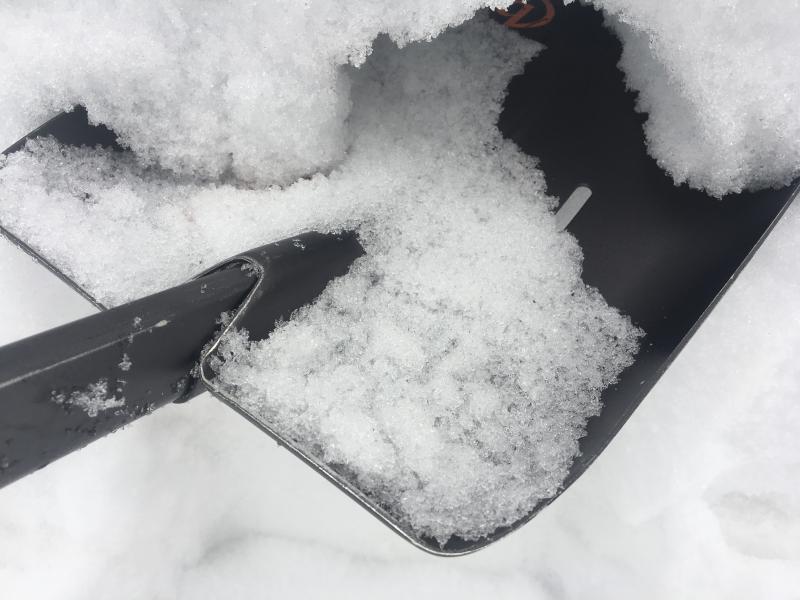 Snow Profile Coordinates: