Location Name or Route:
Greater Bonanza Flats area
Comments:
Went to eyeball this reported avalanche from yesterday from Zach and Cyndi Grant. Significant class 2+ avalanche in heavily wind loaded terrain harboring old weak snow. Looks to have been triggered by snowmobilers on the slope. See photo.
Did not find unstable snow in the rainshadow of the Wasatch Crest. Multiple snow tests and snow pits that showed some fairly poor structure that might fail with heavy loading. See profiles below.
Wildlife highlight was a snowshoe hare.
Photo of Lavina Creek slide.
Bo Torrey just next to crack/collapse in unrepresentative shallow snowpack area w recent wind.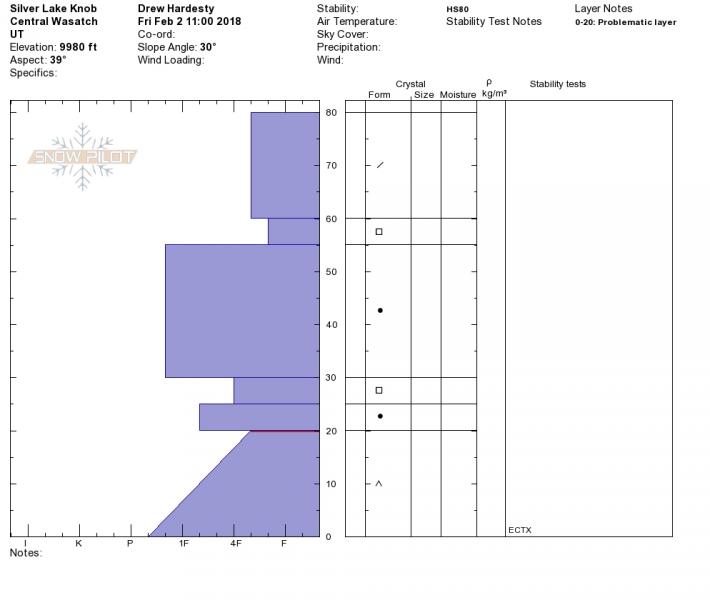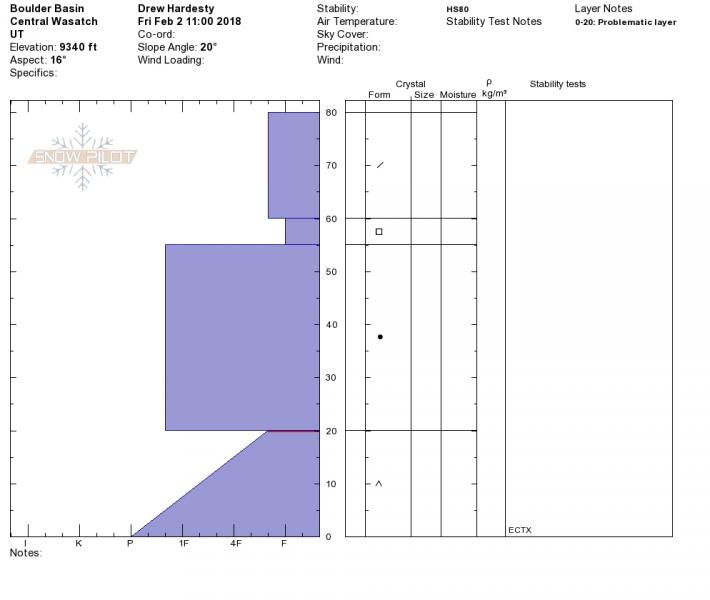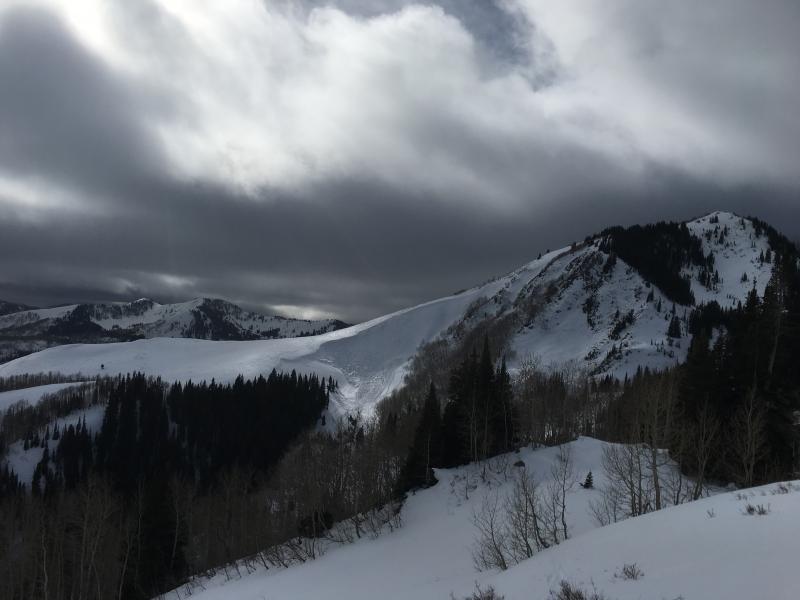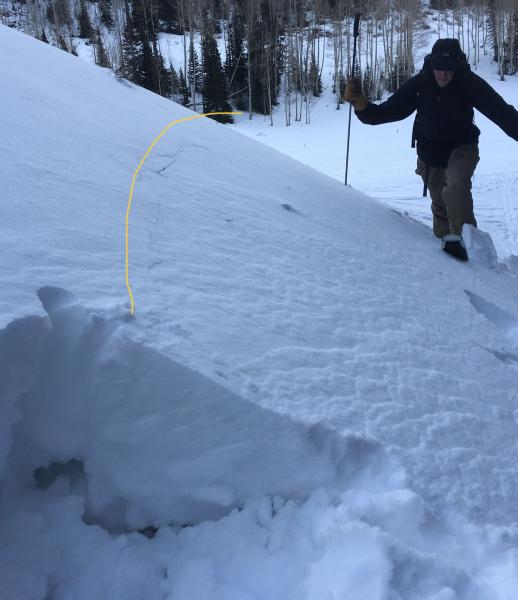 Snow Profile Coordinates: