Comments:
Surface texture from wind as well as a crack from artificial trigger.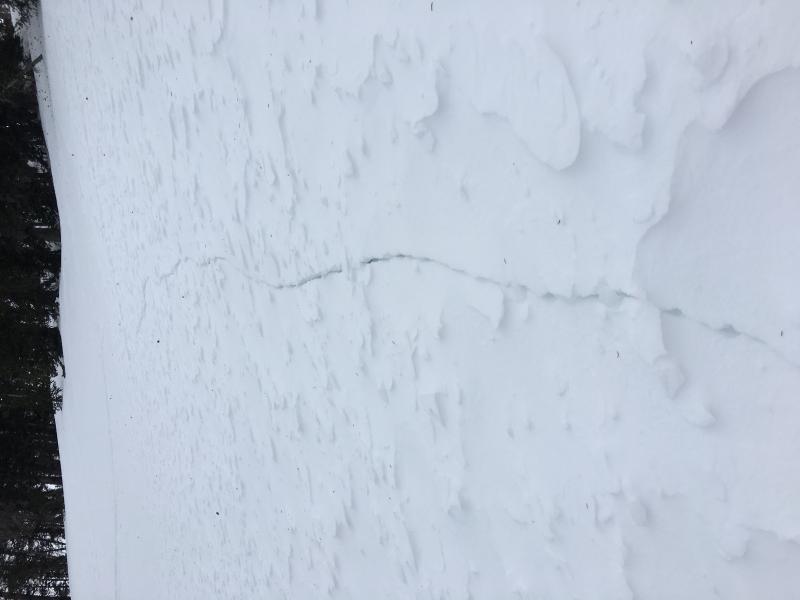 Shallow snowpack, crack that went down to old snow/newish snow interface.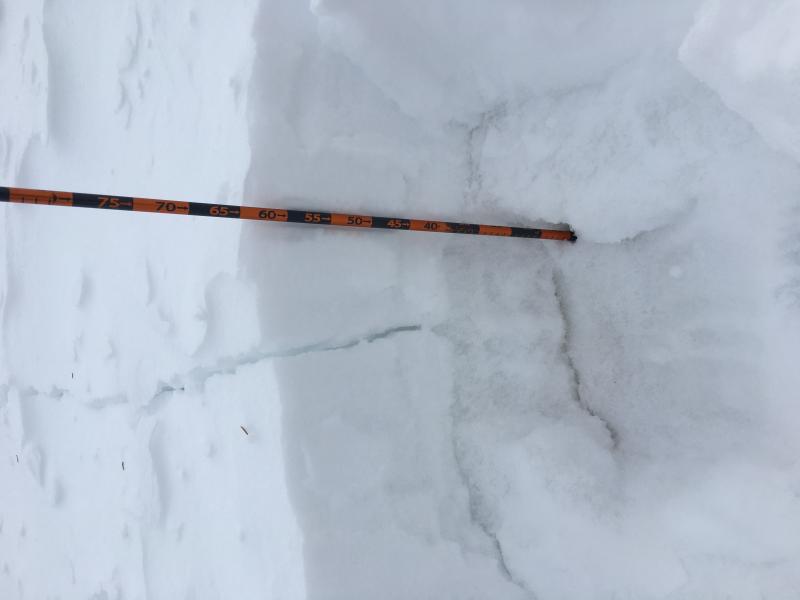 Old skier triggered slide in addition to a natural. Note the glaze from the firnspiegel.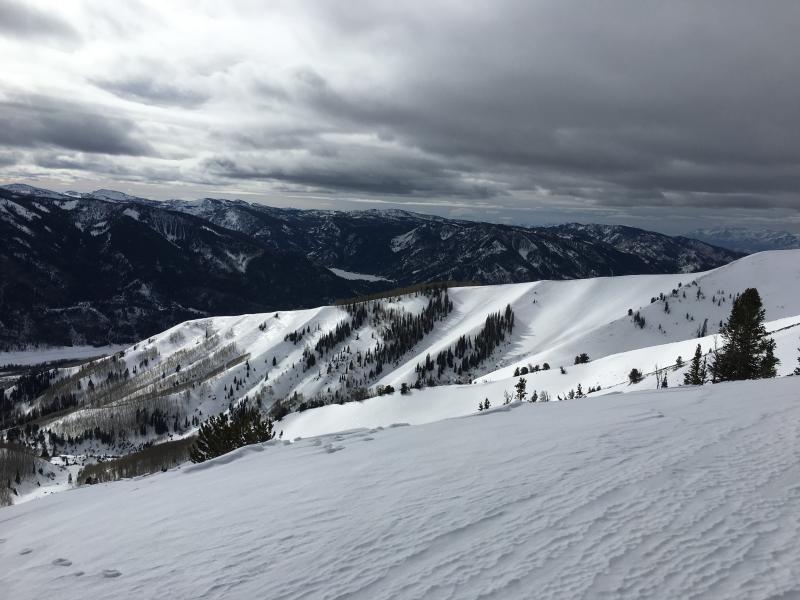 Large radiating crack from artificial trigger. Even after a significant load was placed on this slope and we thought all energy had been removed; we got stability tests that said otherwise. IF THERE IS POOR STRUCTURE, BE WARY AND MIND YOUR SLOPE ANGLES.
E facing
39° slope
10,450
HS120cm
CTM SP ECTPV 55cm down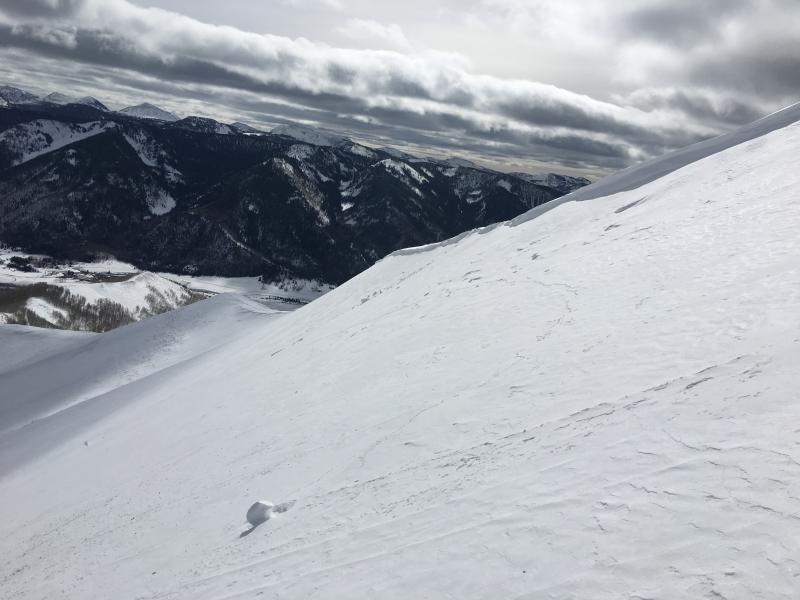 Snow Profile Coordinates: