Comments:
ECTN15 (propagated half way across column) down 35cm on Surface Hoar. No result on deeper layers... I suspect that this may have had a bit to do with how deep of a spot it was where we dug: HS155cm. Depth hoar grains in lower snowpack were 3-8mm.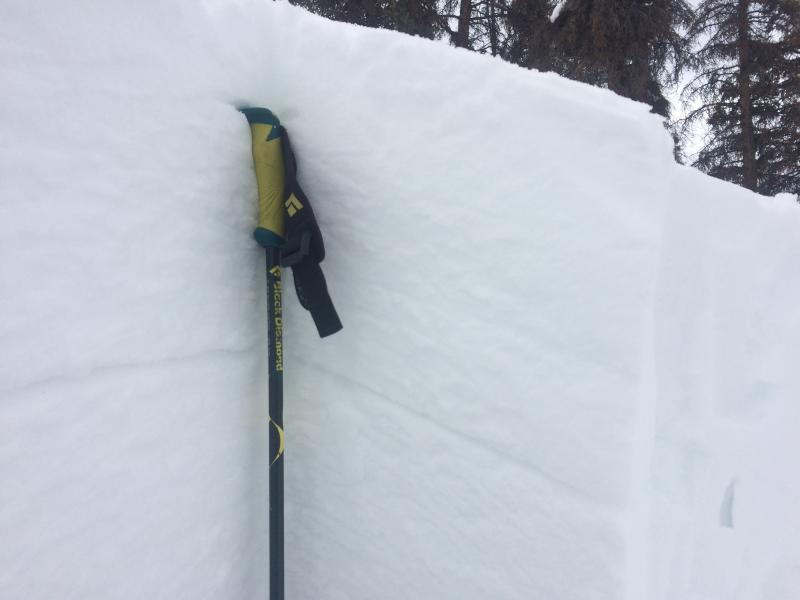 Pit with obvious layer (surface hoar 2-4mm) buried 35cm down.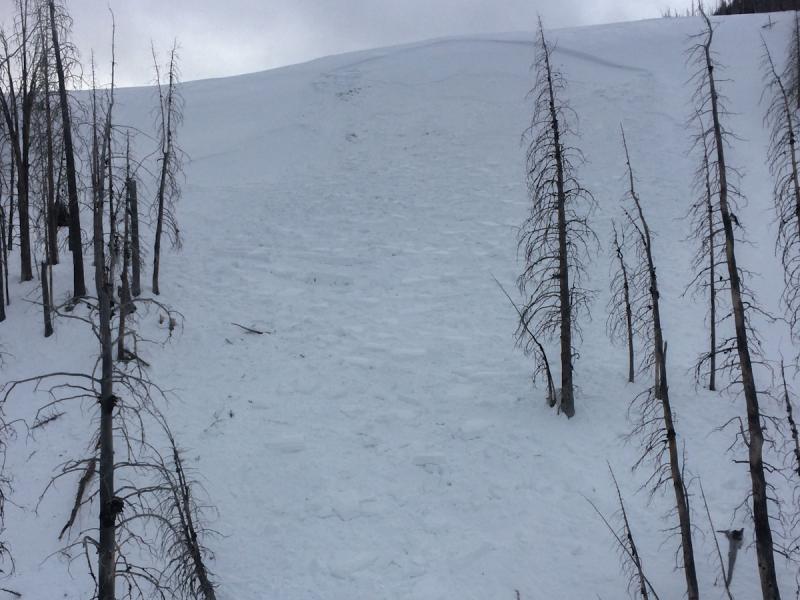 Likely remote triggered slide from sledder a couple days ago (see avalanche observation)
Very little snow on westerlies above 10500'. Clear blown out of there.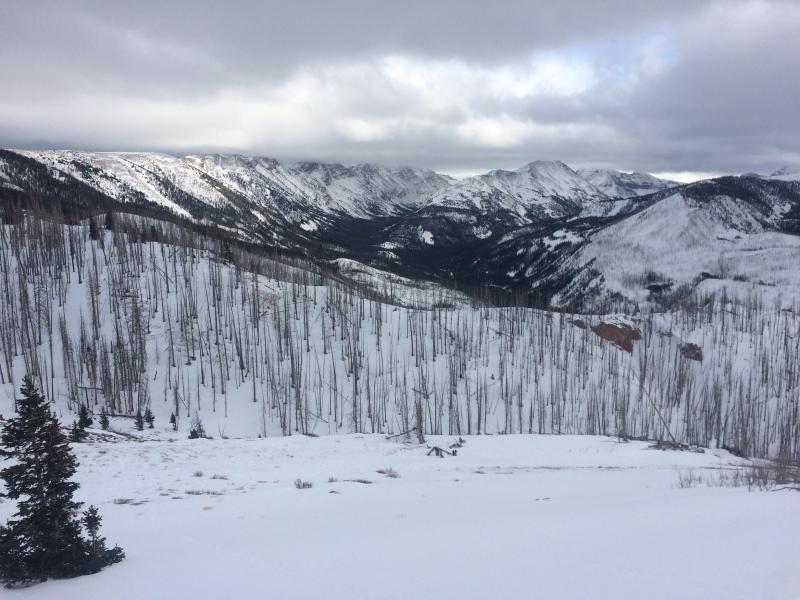 Snow Profile Coordinates: