Observer Name:
W. Deutschlander, E. Porter, S. House
Location Name or Route:
Trial Lake & Moose Horn Campground
Comments:
Pulled this little one out, but only on the second pass after undercutting it the first time. Failed on the top of the basal facets. Snowpack was about half as deep as found elsewhere. Test slope on the bank of Trial Lake.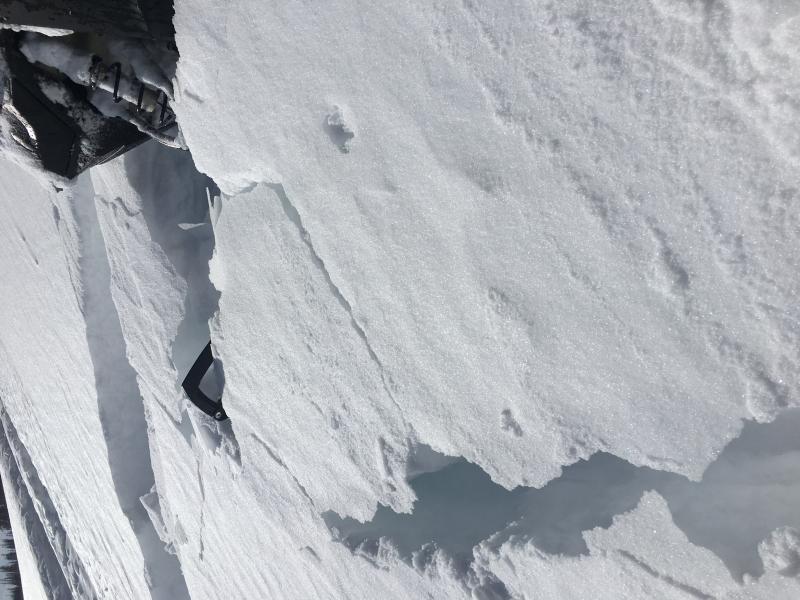 68° E, 9800ft. You can see the shattering of the rime/melt-freeze crust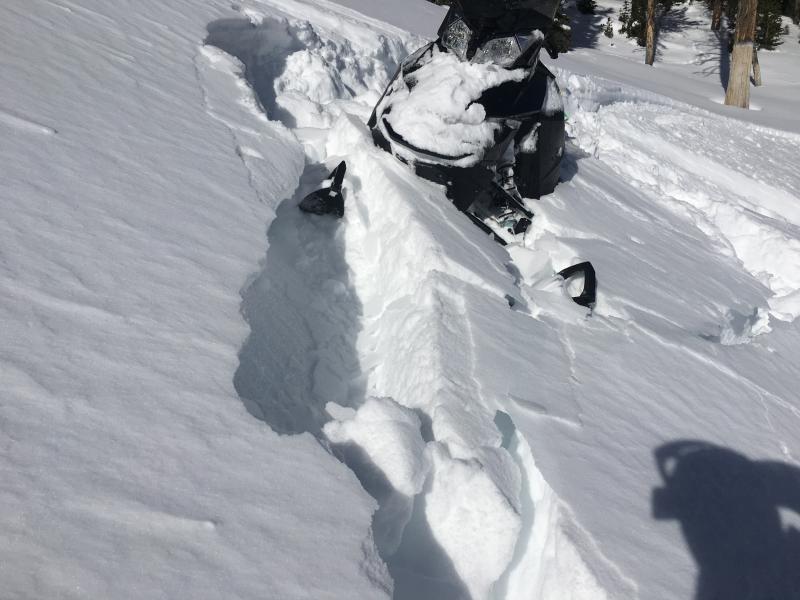 Snow Profile Coordinates: