Comments:
Recent (within 24hr) snowmobile triggered size 2 avalanche into terrain trap, probable remote trigger
Debris pile of above avalanche
Crown HS-AKru-R2-D2 150' wide by 250' run on NW at 10,150 from Saturday that failed on mid-pack facets (see above profile) another same event avalanche happened adjacent on slightly more WNW aspect. Another avalanche that started little ways below the top of the slope.
Same avalanche looking down the path
Same avalanche debris pile
Large 3-5mm depth hoar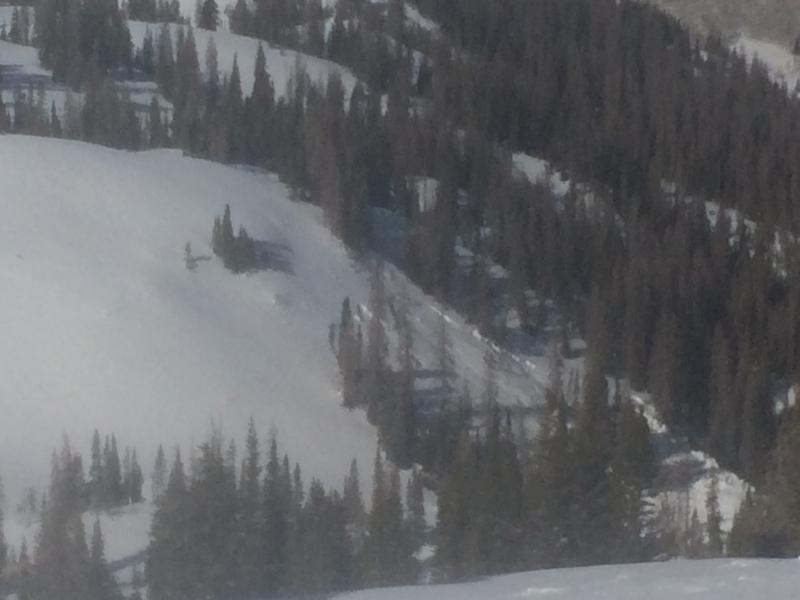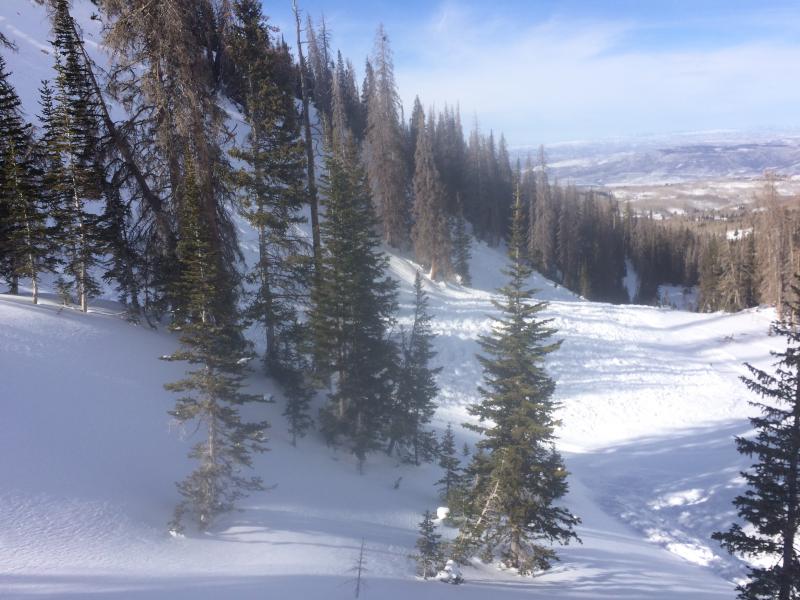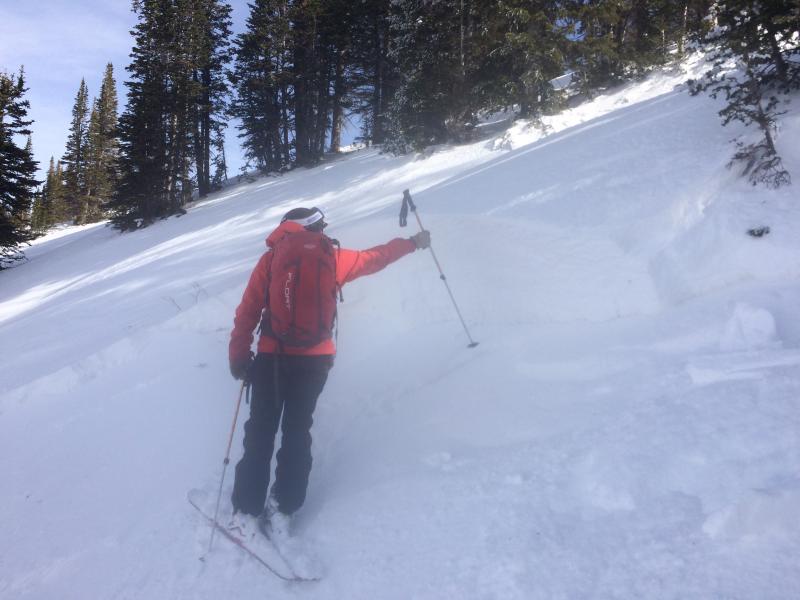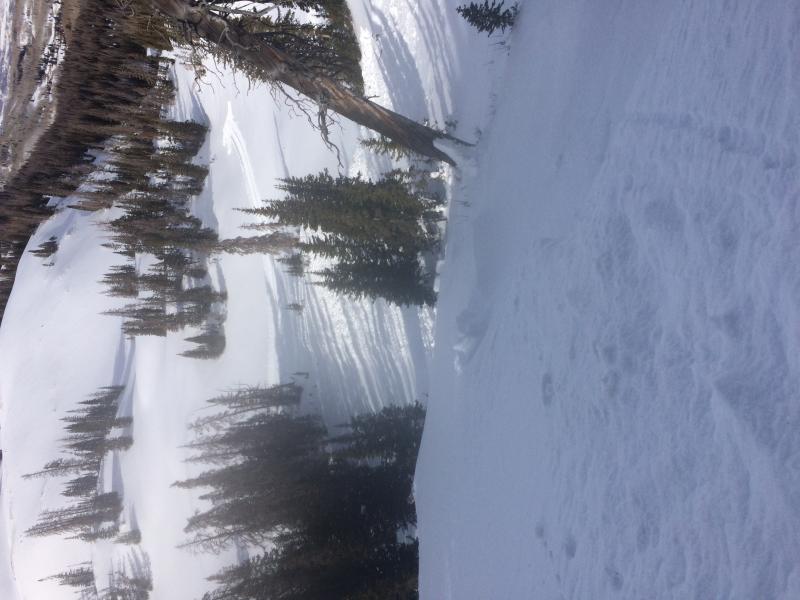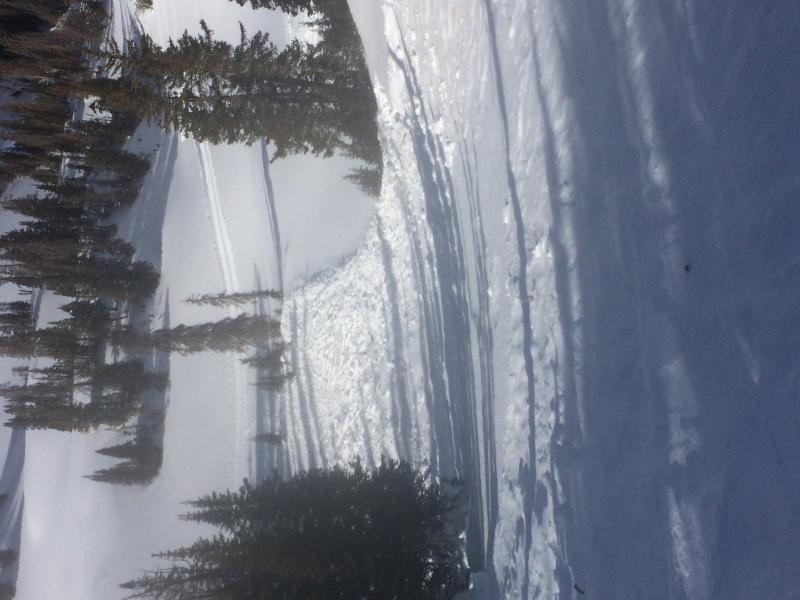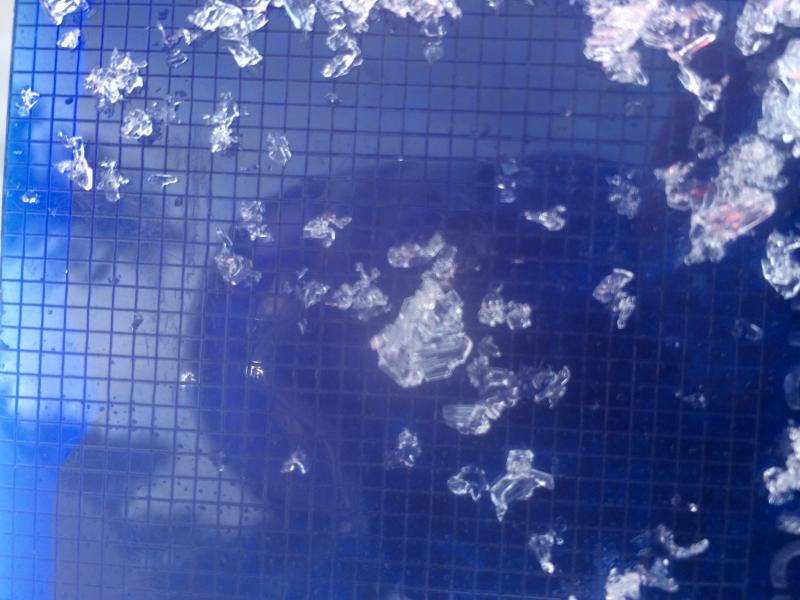 "Scary" moderate, or high consequence tricky unpredictable moderate.
NOTE TO FORECASTERS pictures 4 and 5 are oriented sideways.
Snow Profile Coordinates: