Comments:
Extended column tests provided an audible sudden collapse but not an obvious rapid planar shear.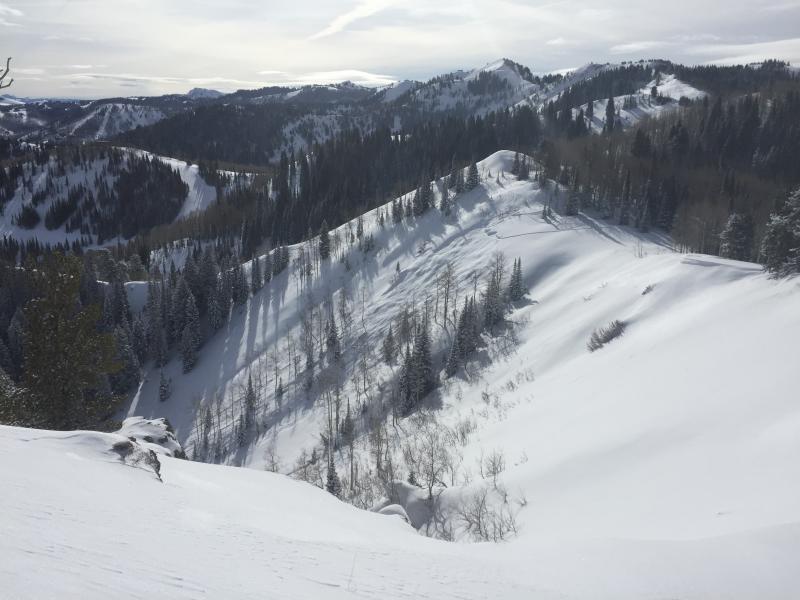 Another view of the Pointy Peak avalanche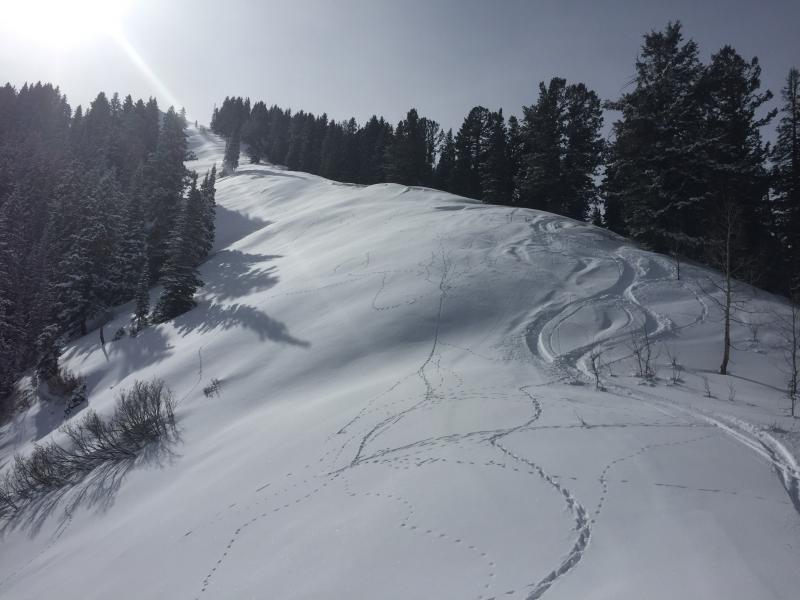 This slope had been extensively tested by small animals. The bobcat (maybe? larger tracks in foreground) seemed to have a better sense of the avalanche danger and stuck to the ridge.
Snow Profile Coordinates: