Location Name or Route:
Tushers - Mt. Holly - SE Bowl
Comments:
No real snow profile today the photo above and below are good indicators of current conditions in this area, very variable!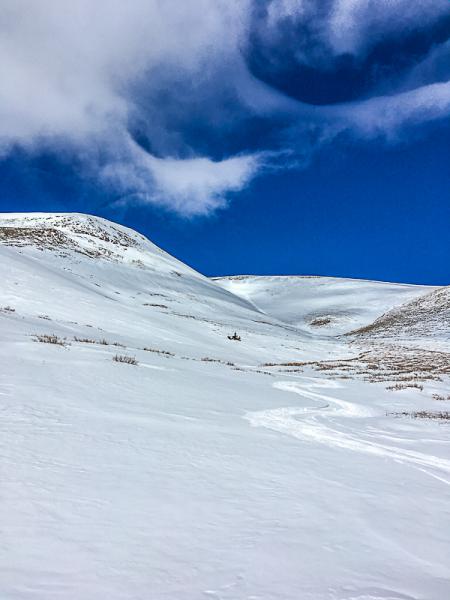 Photo below panorama looking north from the summit of Mt. Holly, very thin conditions.

The primary reason most areas are skiable is due to a supportable crust.
Eagle Point is still closed due to thin conditions. They are located on private land and do not allow skiing on closed runs. The backcountry gate is still accessible from the upper lot.
If anyone wants to get in touch with me about snow/avalanche questions in SW Utah, I can be reached at swutbcski@gmail.com. I would be happy to walk anyone through the observation process. All observations are appreciated.
Overall a low danger below treeline, the primary hazard is the thin snow pack. Mostly a moderate danger above treeline with perhaps a pocket of considerable.
Snow Profile Coordinates: