Location Name or Route:
PC ridgeline (Driveway Cirque)
Comments:
Had two extended column test with stubborn results. With the initial test producing nothing on the left side of this wide column, it looked fairly bridged and solid. Then I took two light taps on the remaining piece of column, and it failed energetically on the pre December snow faceted bed surface near the ground on the upper crust. (See photo 2) On another extended column test, a ski stomp produced nothing.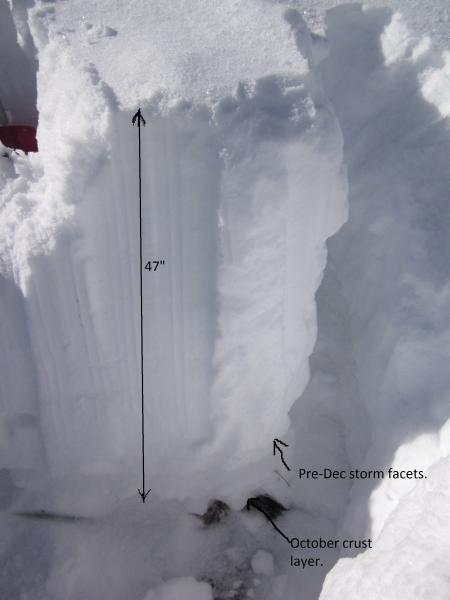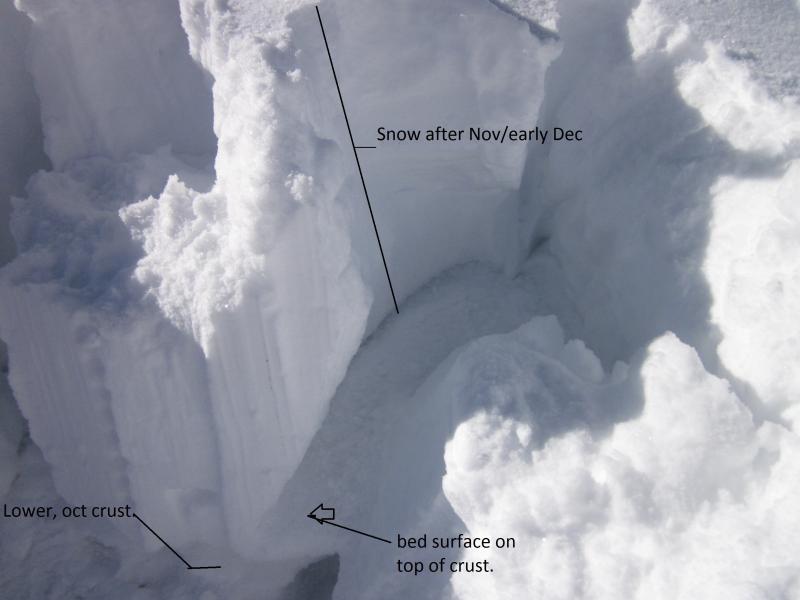 Sorry for this late post. The net has been out here in pc.
Snow Profile Coordinates: