Comments:
Pit profile on upper elevation east face and results of ECT.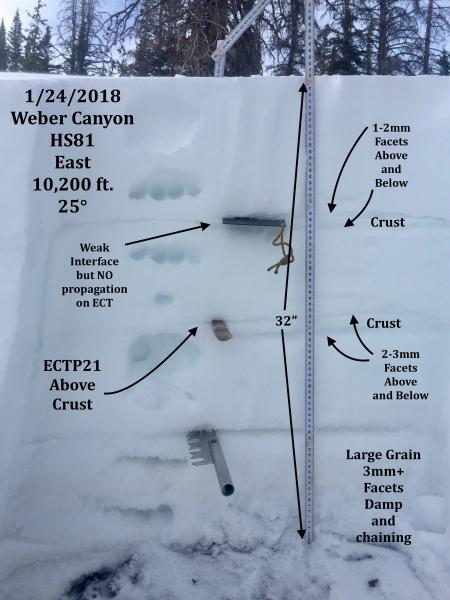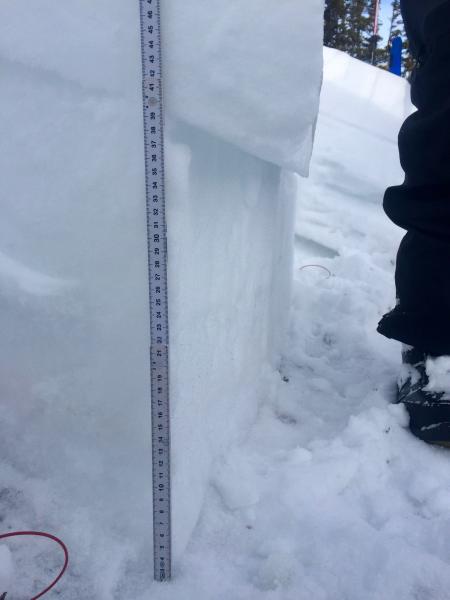 Traveled from 7400 ft - 10,200 ft. on the north half of the compass. Still very thin cover at lower elevations below about 8800 ft. Found a mostly stable snow pack with no cracking or collapsing and no progagation or hard effort to fail on ECT's. The newest storm snow seems pretty relaxed right now. Winds picked up mid day and were transporting snow but not much in the way of new wind slab development. Noticed rounding and chaining of some facets but the snow pack structure is not ideal and persistent slab avalanches continue to be of concern, although they are probably getting a bit harder to trigger right now. Consequences are pretty high if you do trigger one though.
Pit tests reflect that the shallow snow pack areas like the east facing slope i dug in show more of a propensity to propagate a fracture than the deeper north facing slopes.
Low to moderate danger where I traveled today. Most likely the same tomorrow unless you're traveling in the wind zone.
Snow Profile Coordinates: