Location Name or Route:
Swan Flats Rd, Garden City Bowls
Comments:
Snow structure was even worse in the forest on the Swan Flat (northwest facing) side of the ridge. I could tell there was a widespread weakness just by planting my pole into the snow and feeling it easily drop a few inches in the loose facets and then stop on the hard and icy Thanksgiving crust.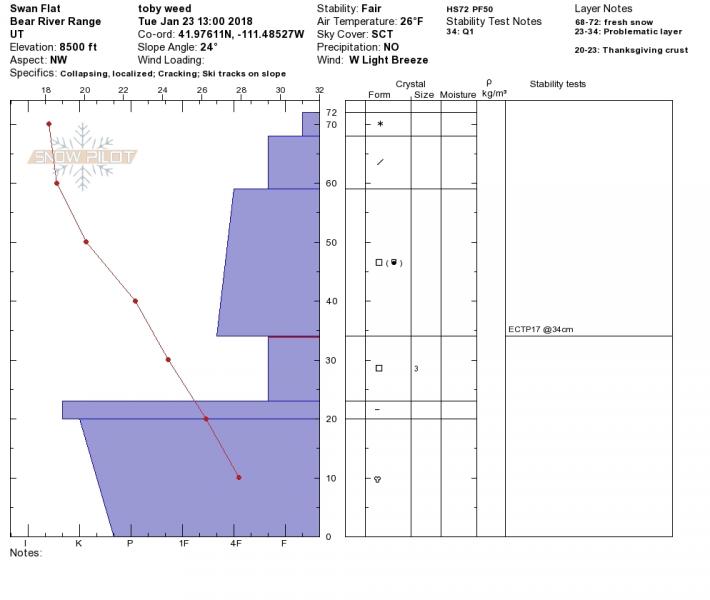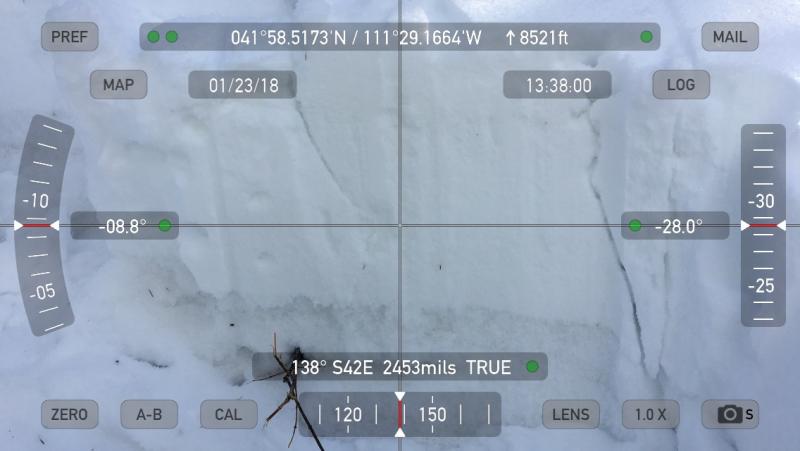 Lovely day to spend in the Bear River Range above the big turquois lake. A couple more inches of light snow from yesterday further improved the shallow powder conditions, and it's easy to get around on a mostly supportable base.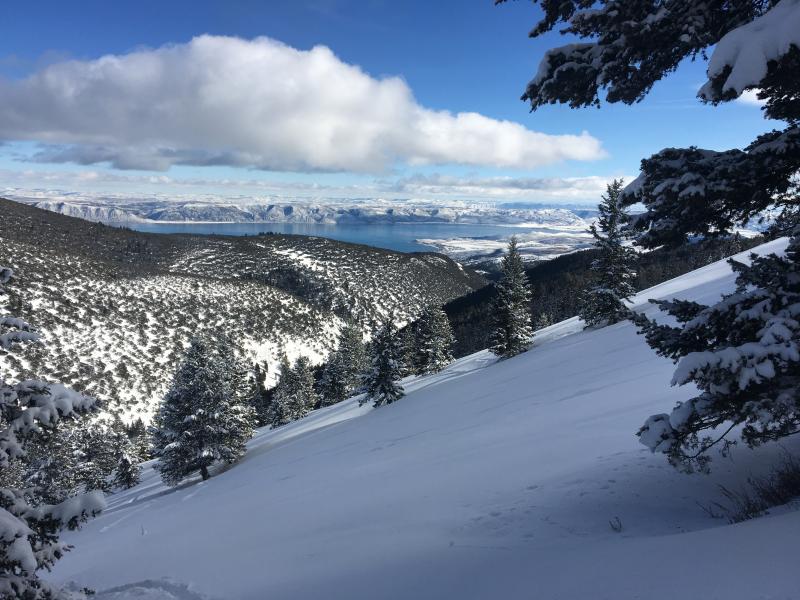 Snow Profile Coordinates: