Comments:
Surface snow was warm and dense with old surface hoar flakes lying flat. Not a concern in this location.
Sinking to the ground is the most relevant piece of information. It's just a matter of how much of a load it will take to get avalanches breaking on faceted layers. There are plenty of faceted layers for an avalanche to choose from.
Stability/snowpack test results show that the facets seem to be adjusting quite well to last week's load of new snow. I dont know what load tonight will reactivate them - however, this storm will give us good information. For Saturday, I wouldn't trust this snowpack - Its guilty until provent innocent.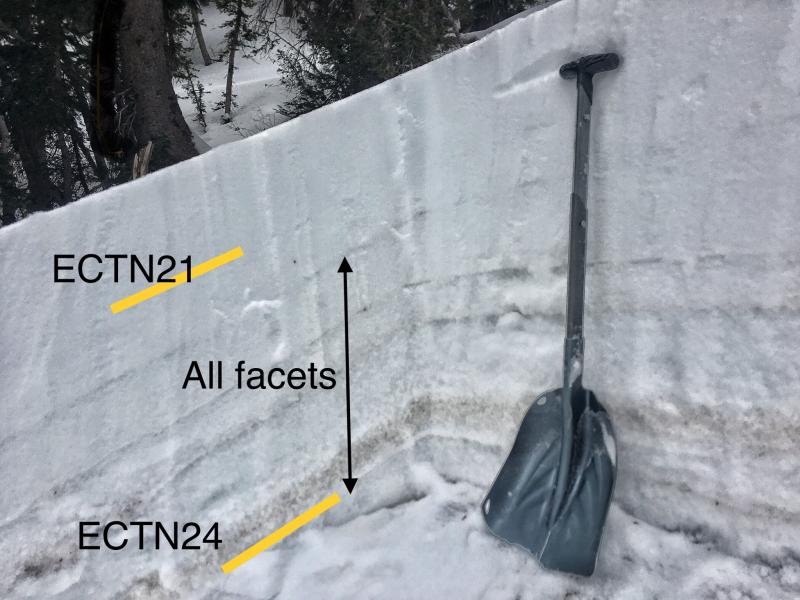 Snow Profile Coordinates: