Observer Name:
Weed, Staples, Brackelsberg
Location Name or Route:
Right Hand Fork, Richards Hollow, Whites Bedground, Logan Peak
Comments:
We found pretty good stability, but buried layers of sugary faceted snow still plague the snowpack. There is also feathers of surface hoar of frost crystals widespread on the snow surface. Hopefully warm temperatures and wind will destroy this before it's buried by today's storm.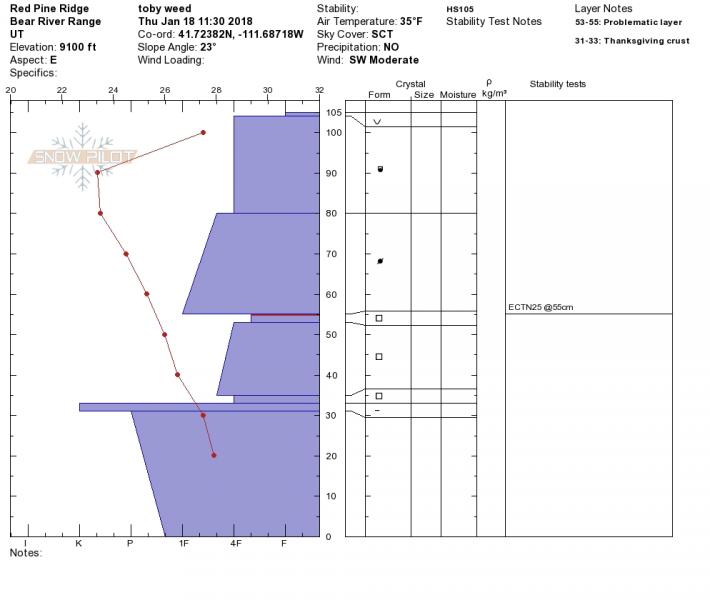 Snow Profile Coordinates: