Location Name or Route:
Twin Lakes Pass/Grizzly Gulch
Comments:
Dug a pit that had some wind loading (160 cm deep), performed a shovel shear and two ECT's. Shovel shear failed around 85 on the layer probably triggered most of the slides from yesterday, first ECT failed at 25, second did not fail but pulled at the ground with light shovel push from the back. Not encouraging for gathering data to predict what will fail at any time. Below are pics of the first ECT failure. I'm rating tomorrow considerable but the consequences of being caught in a slide right now should be sobering.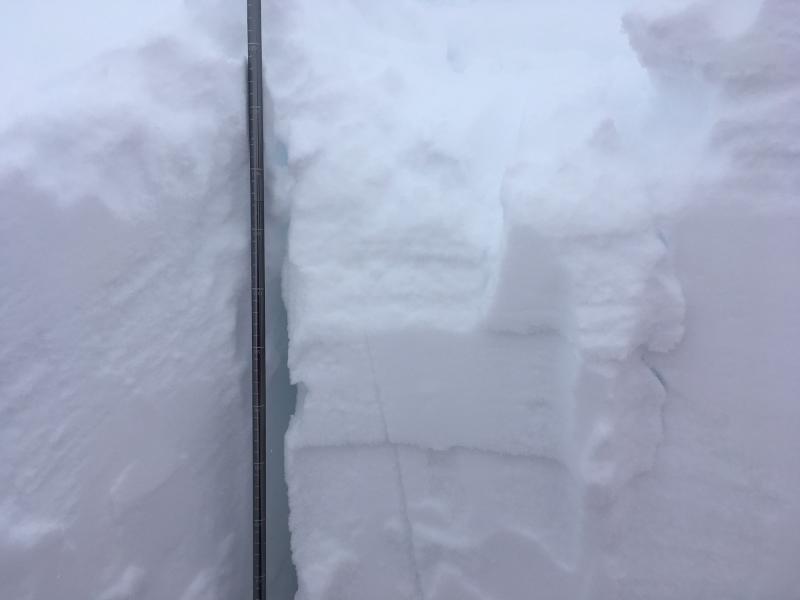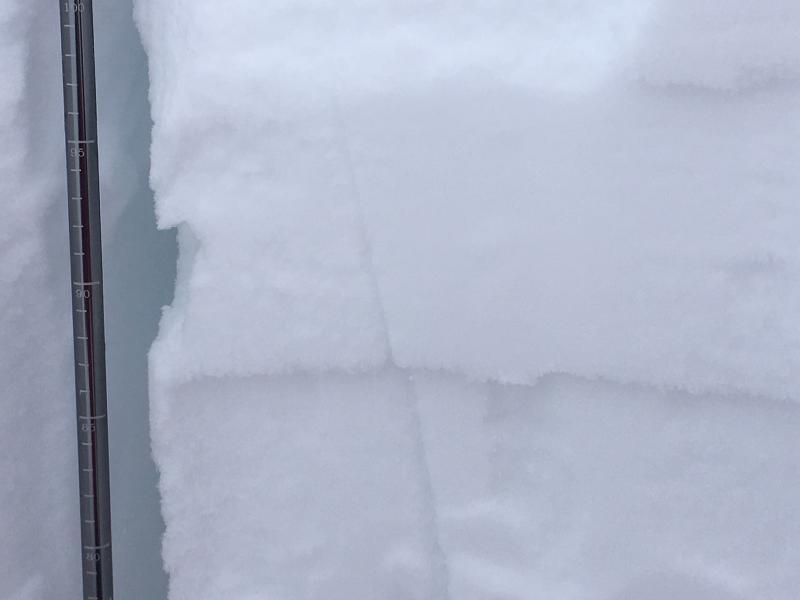 Snow Profile Coordinates: