Location Name or Route:
Twin Lakes Pass (North Ridge)
Comments:
Snow depth: 110 cm Ground to 45 cm: Sugary facets. When I dug the pit, the facets were falling out of the snowpack. 45cm to 110 cm: A single, cohesive layer made of dense (compacted) snow, mainly from the last storms. Layer density was fist. Did an ECT and it did not break, even from the shoulder. Curious as to what would make this fail, I kept going and eventually got a fairly sudden break on the facet/crust layer and the top cohesive layer.
Conditions are quite variable between fairly close locations. I had two small sluff avalanches occur today in chutes. While small, these could have easily knocked me down and carried me a bit. The snowpack is still shallow and although an avalanche may be small, hitting a rock or two can make the ride much worse. Below is a photo from a natural persistent slab avalanche in a chute off of the Twin Lakes Pass North Ridge that did not attach to the avalanche report I submitted.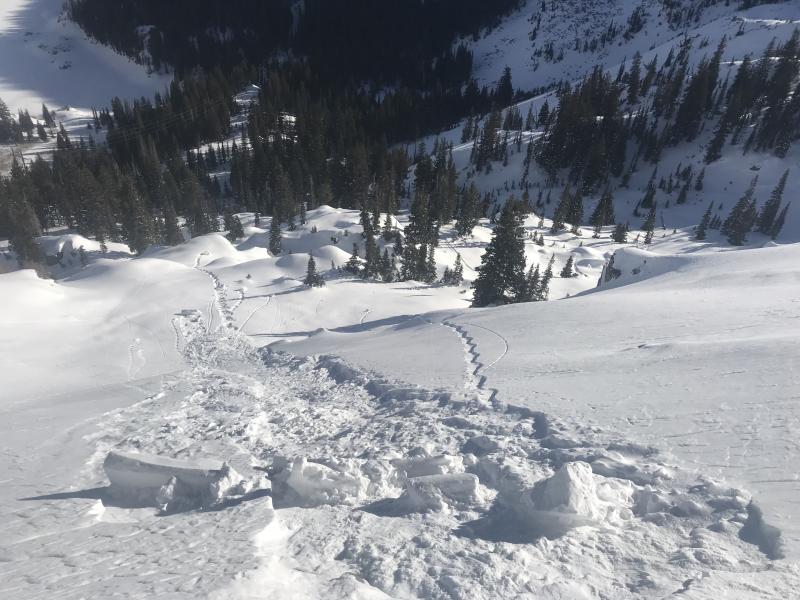 Snow Profile Coordinates: