Comments:
'Tis the season for extended column tests. About 90 seconds of digging gave me a full depth (HS 38cm!) pit, and I only wasted 9 wrist taps (on a second test, 3) to get full propagation and a collapse in the 2mm facets on the ground. The facets here were smaller and damper than at higher elevations and on more northerly aspects.
Test-slope avalanche demonstrates what the collapsing and propagation were all about. 8,100' WNW.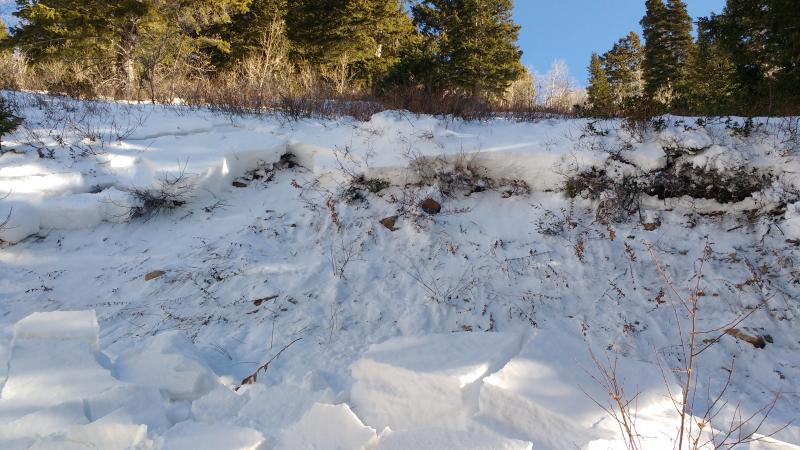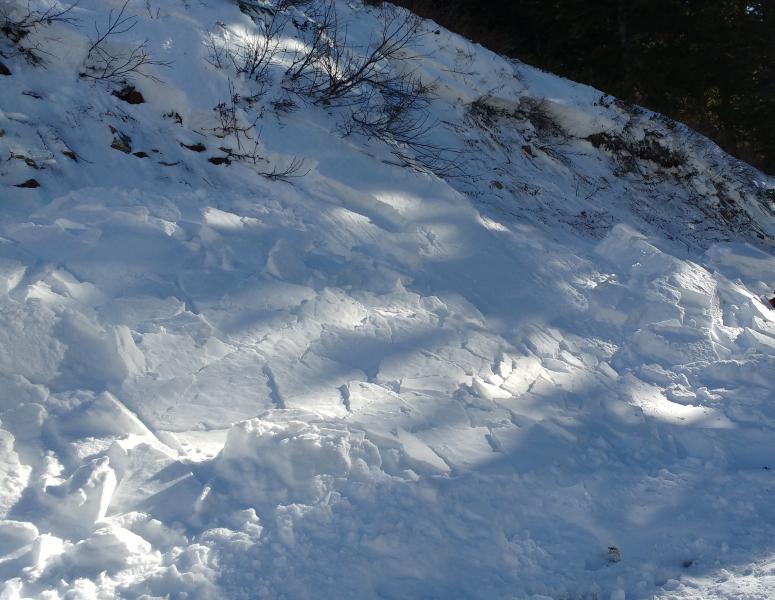 Photo of a crack opening on a 9,300' NNE test slope. Don't believe it? Watch the drawn-out video of the cracking in action.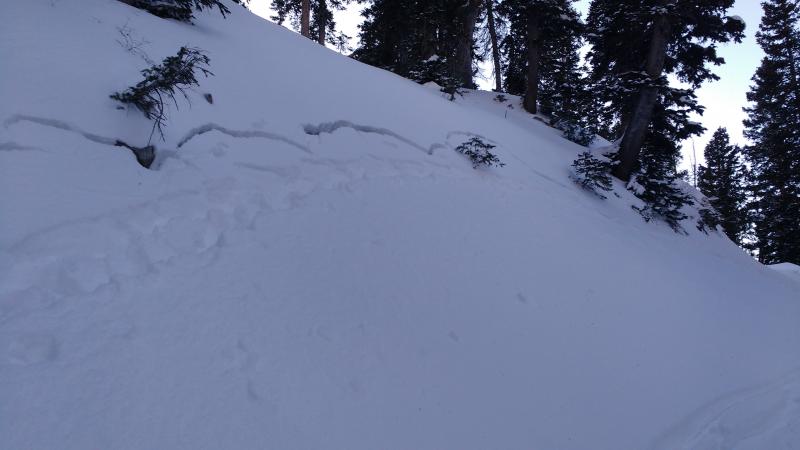 Snow Profile Coordinates: