Location Name or Route:
Pahvants - Copleys Canyon
Comments:
HS is approx. 14" in this area. I went here to look at potential exits if we get more snow and also to look at the snow pack in a slightly more interior canyon. Things seem consistent with the west front of the Pahvants.
Photos below:
1. Road conditions at approx 5.800', yesterdays' end of the line for pilgrims, they made it about a 1/2 mile further today and took some effort to unstick a full-size pickup (not me....).
2. Rollerballs on a north aspect.
3. Roller donut on a north aspect.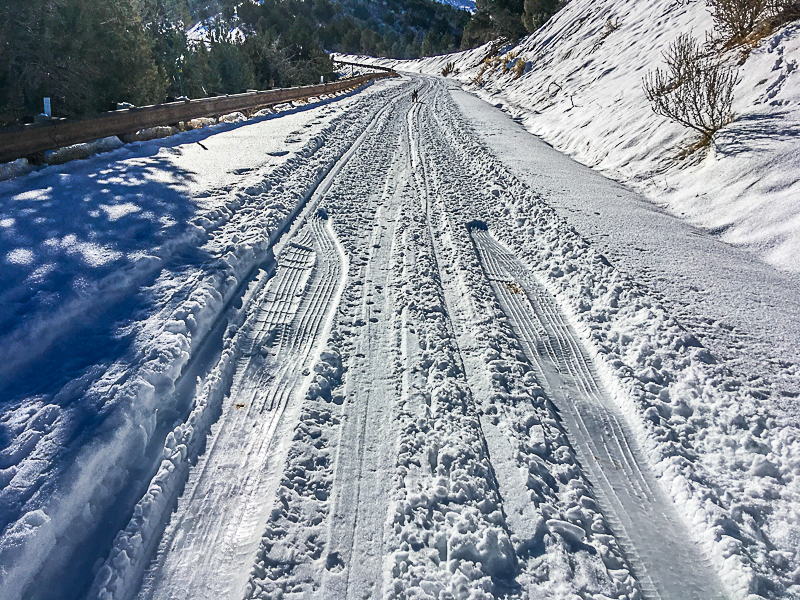 Low and mid-elevation snow has consolidated into a decent base in the event that we get more snow. Still a bit soft and thick for good low angle skiing.
I would say low danger with the caveat that moderate is possible on the upper elevation norths.
Snow Profile Coordinates: