Location Name or Route:
Pahvant Foothills - Chalk Creek Road
Comments:
Photos below:
1. Wet snow point release, north facing at 6,000'.
2. Elkhound being denied off trail time.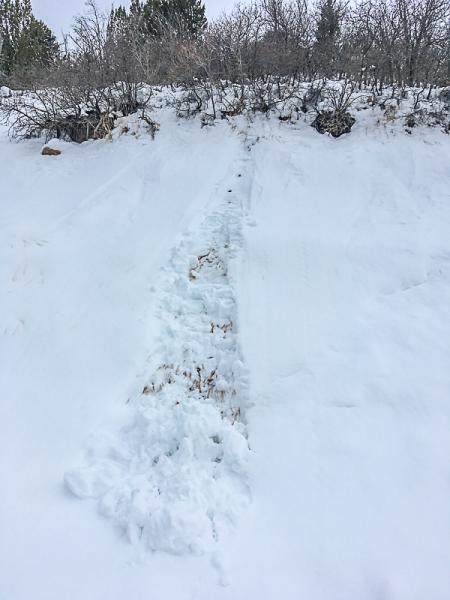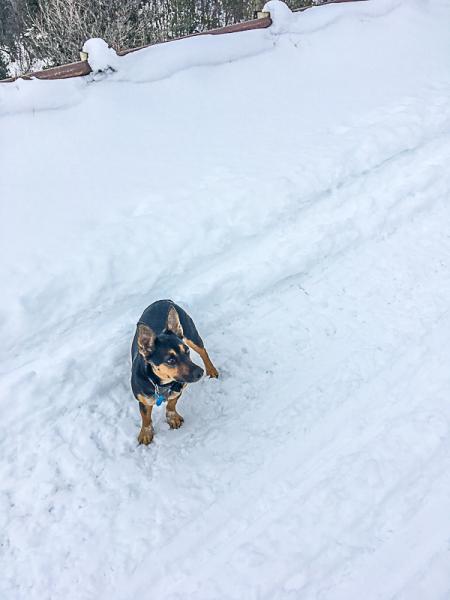 The snow in the west side central Pahvants is settling out to a good base if we could get more. The east side of the range is dry and received almost no snow.
Pilgrims are starting to make forays up the Chalk Creek road and getting denied not that far from the bottom.
Saying a moderate hazard due to the warm temps down low and underlaying facets in limited areas up high.
Snow Profile Coordinates: