Comments:
Over the weekend riders were able to get into some steeper terrain in the Gold Hill Basin.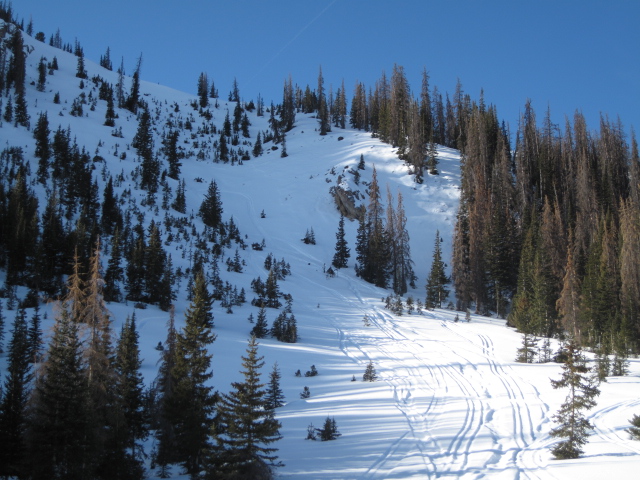 Once it does start snowing, these areas that have avalanched earlier in the season will be likely places for avalanches to happen again. The snow pack here is more shallow that surrounding places and will not be able to take much added weight.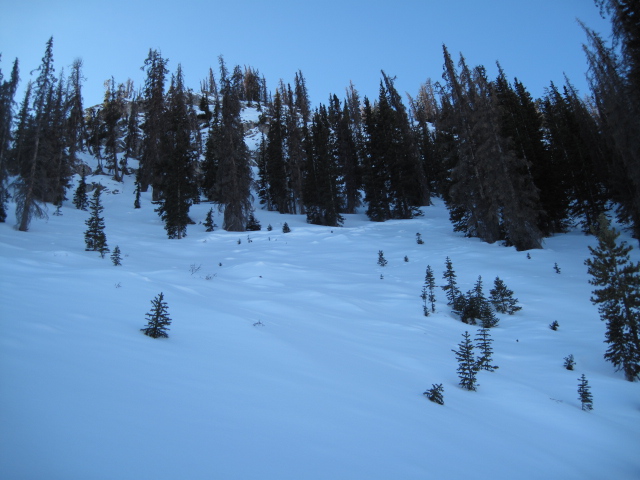 Starting to see more snow bikes in the area and interesting to observe how they approach and ride in avalanche terrain.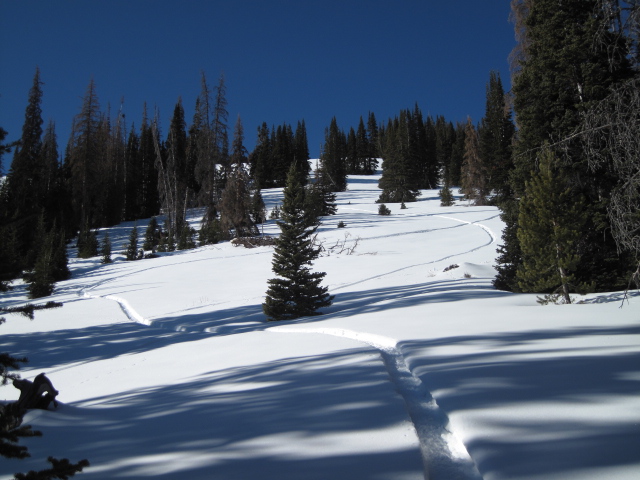 Snow Profile Coordinates: